Arthur Chu's Jeopardy! Strategy
Jeopardy! Hacker Arthur Chu Is Back and Better Than Ever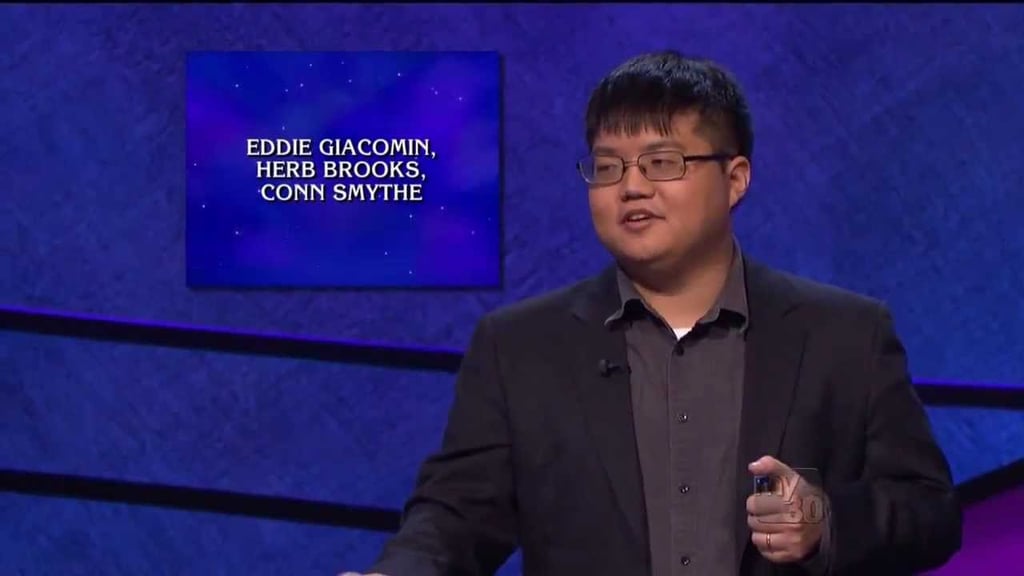 This Ohio resident is the third person to win 10 games of Jeopardy! in a row. Who is Arthur Chu? On Monday's show, 30-year-old Arthur took the lead quickly and won $16,200. His takings so far total $277,200. So what's his secret? Unlike reigning Jeopardy! record holder Ken Jennings, who won 74 times and over $3 million, Arthur has an unusual playing strategy that he developed by watching past shows before his first appearance, creating study guides for "wheelhouse categories" like state trivia and reading about game theory. This former history major who works in the compliance department of Family Heritage Insurance and does voice-over work on the side, has basically hacked the game. After a break for the show, Arthur is back. Here are some tips to study for your next Jeopardy! appearance.
He Tries to Tie
As you can see here, during one Final Jeopardy! appearance, Arthur purposefully bet an amount that would result in a tie, a strategy borrowed from game theory. That meant both he and the other contestant played to see another day. It was a safer way to get to the next round.
He Goes For Daily Doubles
Based on his research, Arthur knows the bottom three-fifths of the board has the most Daily Doubles, so he focuses on those (as did IBM supercomputer Watson when it played).
He Plays to His Strengths, Not His Weaknesses
Arthur is not afraid to cut his losses. When he didn't know anything about the sports category for a Daily Double, he bet $5 and said, "I don't know," as soon as he heard the prompt. As for his strengths, he's fast and often buzzes as soon as Alex finishes reading, sometimes looking over at his opponents as he does.
He Jumps Around the Board
Instead of making his way down a category, Arthur often goes for the big prize first. He also goes back and forth between categories, which is harder for the other contestants, who don't know what's coming next. Below, you can see how the board ends up top-heavy when he's playing.