Brad Pitt's Quotes on Divorce and AA in The New York Times
Brad Pitt on What Led to His Decision to Get Sober: "I Had Taken Things as Far as I Could"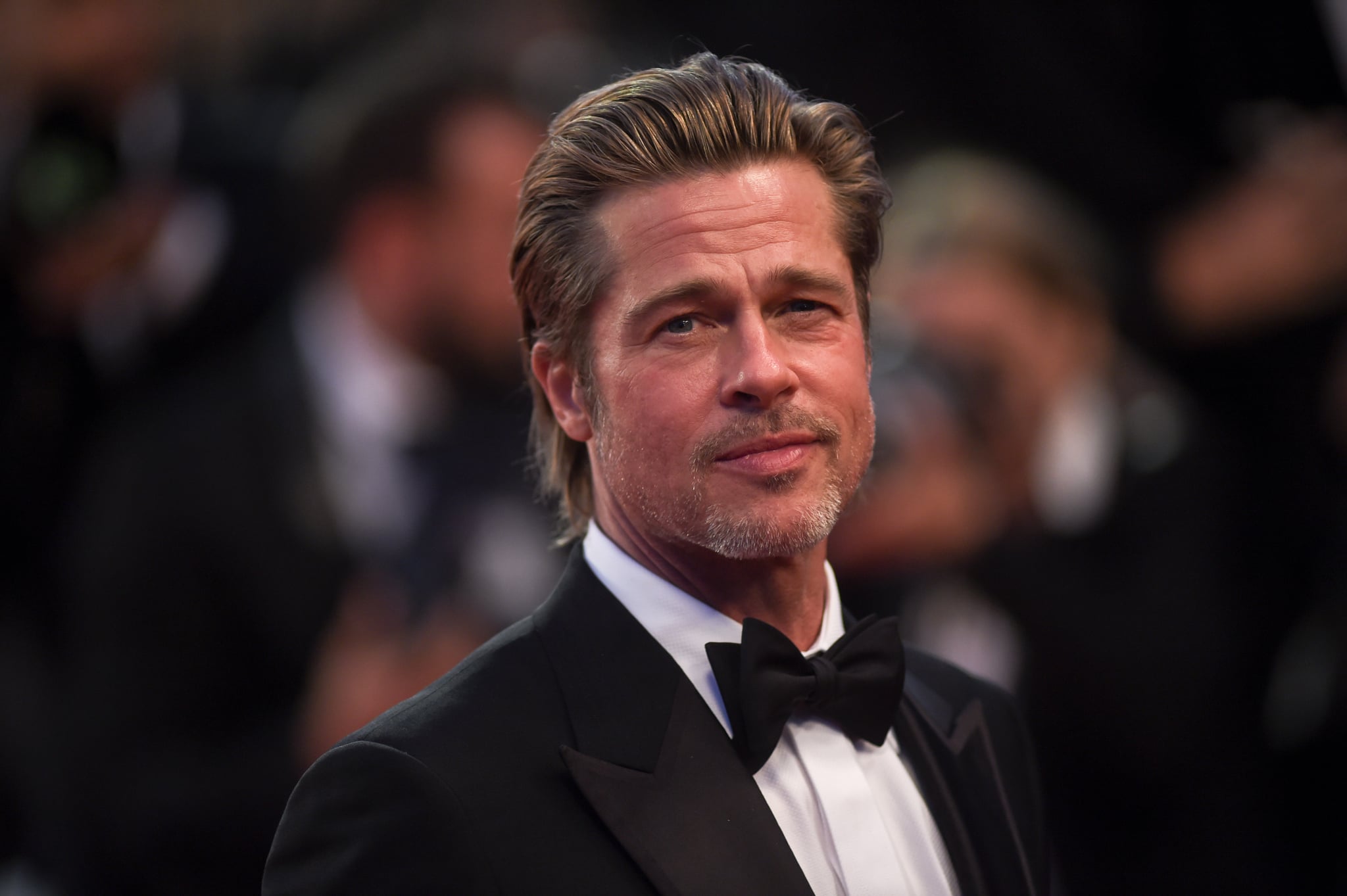 Brad Pitt is opening up about how he found freedom in sobriety. In a recent interview with The New York Times about his forthcoming film, Ad Astra, the actor reflected on what was going on in his life during the film's production in 2017. To simplify it, Brad said, "I had family stuff going on."
In 2017, Brad was in the throes of a complicated divorce from Angelina Jolie after two years of marriage and 11 years together. Though the divorce still isn't finalized, a judge ruled earlier this year that the two are considered legally single. When asked if he used the events of that time to inspire his acting for Ad Astra, Brad said, "The fact is, we all carry pain, grief, and loss," he explained. "We spend most of our time hiding it, but it's there, it's in you. So you open up those boxes."
Following the highly publicized split, Brad decided to get sober. "I had taken things as far as I could take it, so I removed my drinking privileges," he said. While discussing how Alcoholics Anonymous helped him in his journey, Brad said, "You had all these men sitting around being open and honest in a way I have never heard . . . It was this safe space where there was little judgment, and therefore little judgment of yourself." He went on to add, "It was actually really freeing just to expose the ugly sides of yourself."
Brad and Angelina continue to coparent their six children — Maddox, 18, Pax, 15, Zahara, 14, Shiloh, 13, and 11-year-old twins Vivienne and Knox. In a 2017 interview with BBC News, Angelina said, "We are a family and we will always be a family, and we will get through this time and hopefully be a stronger family for it."