Bryce Dallas Howard Lip-Syncs "I Am Not Jessica Chastain"
Bryce Dallas Howard Lip-Syncs to Declare, "I Am Not Jessica Chastain!"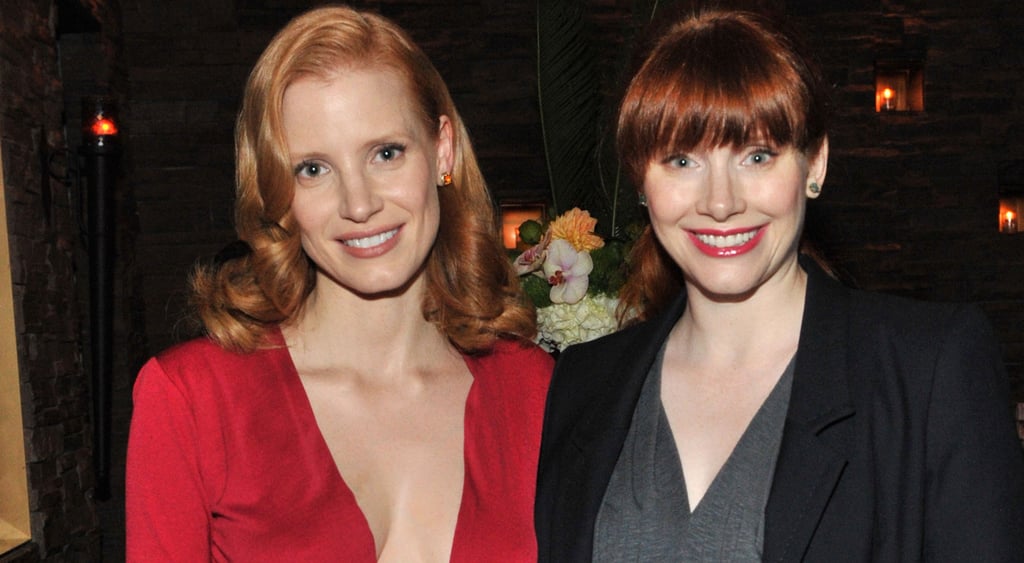 To clear up any confusion over which redhead is which, Jurassic World's Bryce Dallas Howard expressed in song that she is not, in fact, Jessica Chastain. She did a lip-sync video using Dubsmash, rocking sunglasses before revealing her face and declaring, "I am not Jessica Chastain!" To make it a bit more confusing, it's Jessica who shared the video on Instagram, but her caption spells it out: "Everyone get it yet? : ) performance by #BryceDallasHoward not #JessicaChastain." The post comes just a few days after Jessica shared a picture of the pair and wrote, "True story. #BryceDallasHoward is in #JurassicWorld." Watch the hilarious video below, then check out 15 celebrities killing it on Dubsmash and see celebrity look-alikes that will blow your mind.