Demi Lovato Talking About Her Sexuality
Demi Lovato Doesn't Want to Clarify Her Sexuality, and We Should Be OK With That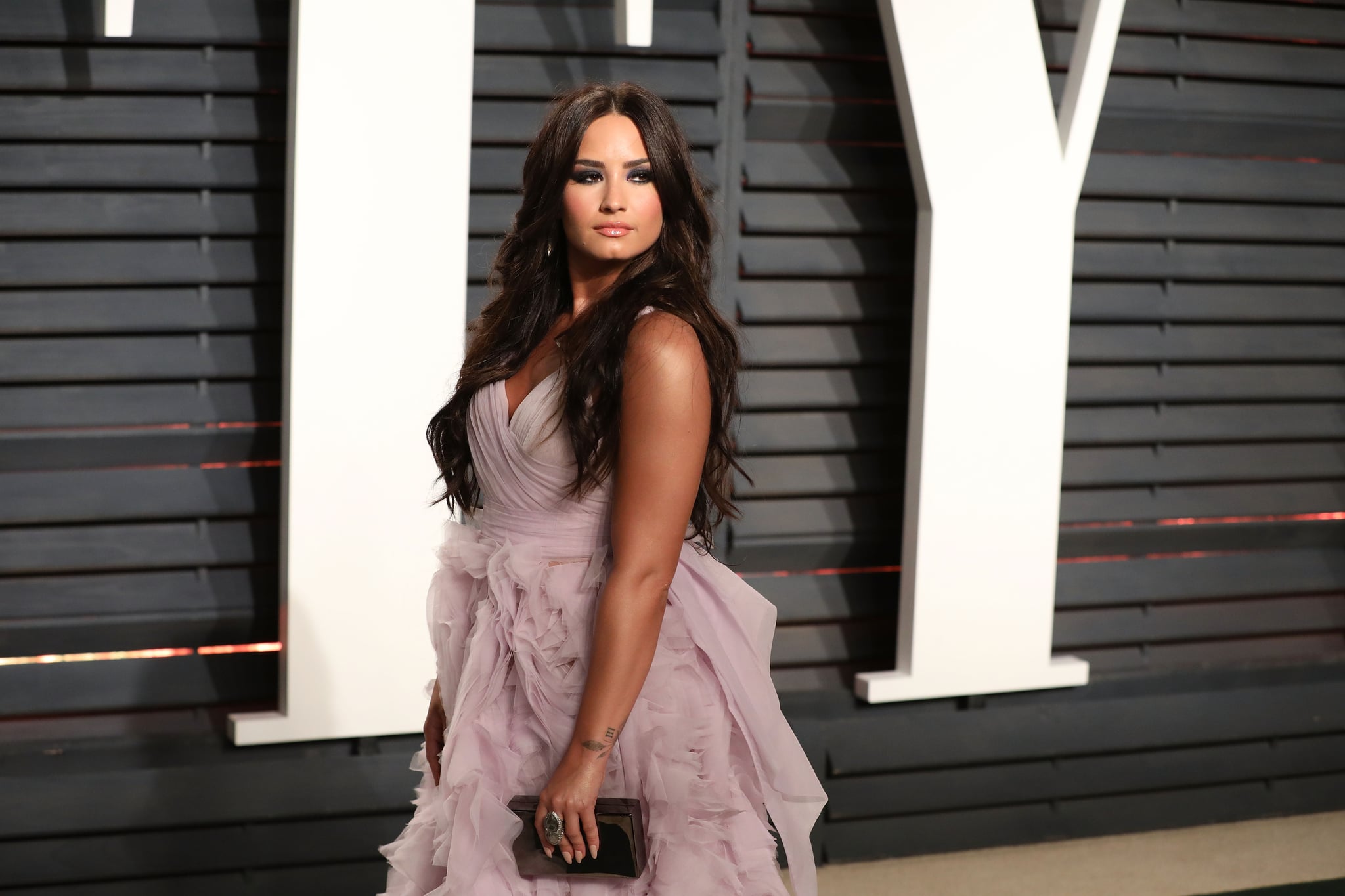 Demi Lovato's sexuality has been under scrutiny for years now. Much of the speculation dates back to that steamy "Cool For the Summer" release, which set music charts ablaze in the hottest months of 2015. Certain lyrics — allusions to her being "curious," and "tasting the cherry," and being taken "down into paradise" — had many wondering if she was singing about sexual experiences with women rather than men. Demi was understandably coy in a September 2015 interview with Alan Carr. "I'm not confirming and I'm definitely not denying," she replied when Alan asked about the lesbian insinuations of the song. "All of my songs are based off of personal experiences. I don't think there's anything wrong with experimentation at all."
A year later, Demi Lovato was expressly asked about her sexuality again, this time in an issue of People. "It's something I don't think needs to have a label," Demi said. "As humans, it's just about a connection with someone." The interview dropped mere days after the singer ended her six-year relationship with Wilmer Valderrama. Now, more than two years after "Cool For the Summer," and more than a year after making it clear that she'd rather not address her sexuality, Demi is being pressured to speak about the issue once more.
Part of the reason this whole thing has surfaced yet again is because Demi was photographed holding hands with another woman during a trip to Disneyland earlier this month. The internet was quick to speculate: is Demi Lovato officially a lesbian now? Is this her girlfriend? Last week, a publication called Pride Source published a new interview with the pop star. In the chat, Demi still elected not to label her sexuality, despite repeated questions about it. Instead, the seized the opportunity not to clarify her sexual preferences, but to make a final point on the issue.
"I just feel like everyone's always looking for a headline and they always want their magazine or TV show or whatever to be the one to break what my sexuality is. I feel like it's irrelevant to what my music is all about. I stand up for the things that I believe in and the things that I'm passionate about, but I like to keep my personal life as private as possible when it comes to dating and sexuality and all that stuff, just because it has nothing to do with my music. Unfortunately, we live in a world where everyone is trying to get that soundbite and I am purposefully not giving the soundbite. Watch my documentary."
Ironically, in the same interview that seems to urge Demi to reveal her identity, the singer talks about accidentally exposing her gay grandfather's sexuality and the issues it has caused within her family. "He definitely influenced me a lot. I actually would not like to talk about it just because I feel like — I think I outed him, actually, to some relatives, so it's kind of a sensitive subject." Later on, Demi makes a single and succinct point which perhaps best sums up why we all need to mind our own business. "If ever I want to talk about it, I want it to be on my own terms."
"If ever I want to talk about it, I want it to be on my own terms."
When it comes to outing someone, be them a celebrity, a friend, a family member, or even a politician, it should always be on their own terms. Every single person who struggles with a secret identity deserves to control that narrative, and to come forward at their own pace. In the words of LGBTQ+ activist and writer James Owen, "Coming out must, must, must be a happy time, a prideful milestone in one's life. No matter how long it takes to finally get there, no matter how ridiculous they look to those around them, no matter how many times they lie, hide, lash out, or avoid reality, we must not out them." There are no exceptions. There are no special cases. Everyone is on their own journey.
Isn't it possible that Demi Lovato isn't even sure of her identity yet? Isn't it possible that confirming her sexuality might cause damage in a familial space where her grandfather felt he couldn't be completely open? Maybe we should all take Demi's advice and watch her documentary. It's called Demi Lovato: Simply Complicated, and it drops on YouTube on Oct. 12. Maybe the singer will address some of these concerns. But guess what? Even if she doesn't, even if we watch her documentary and still don't get a concrete answer about who she loves, it's time to let it go. She's going to tell us in her own time, when she feels ready. And that's 100 percent fine.