Drew Barrymore Santa Clarita Diet Interview
Drew Barrymore Says Playing a Feminist in Her New TV Series Gave Her a "Wake-Up Call"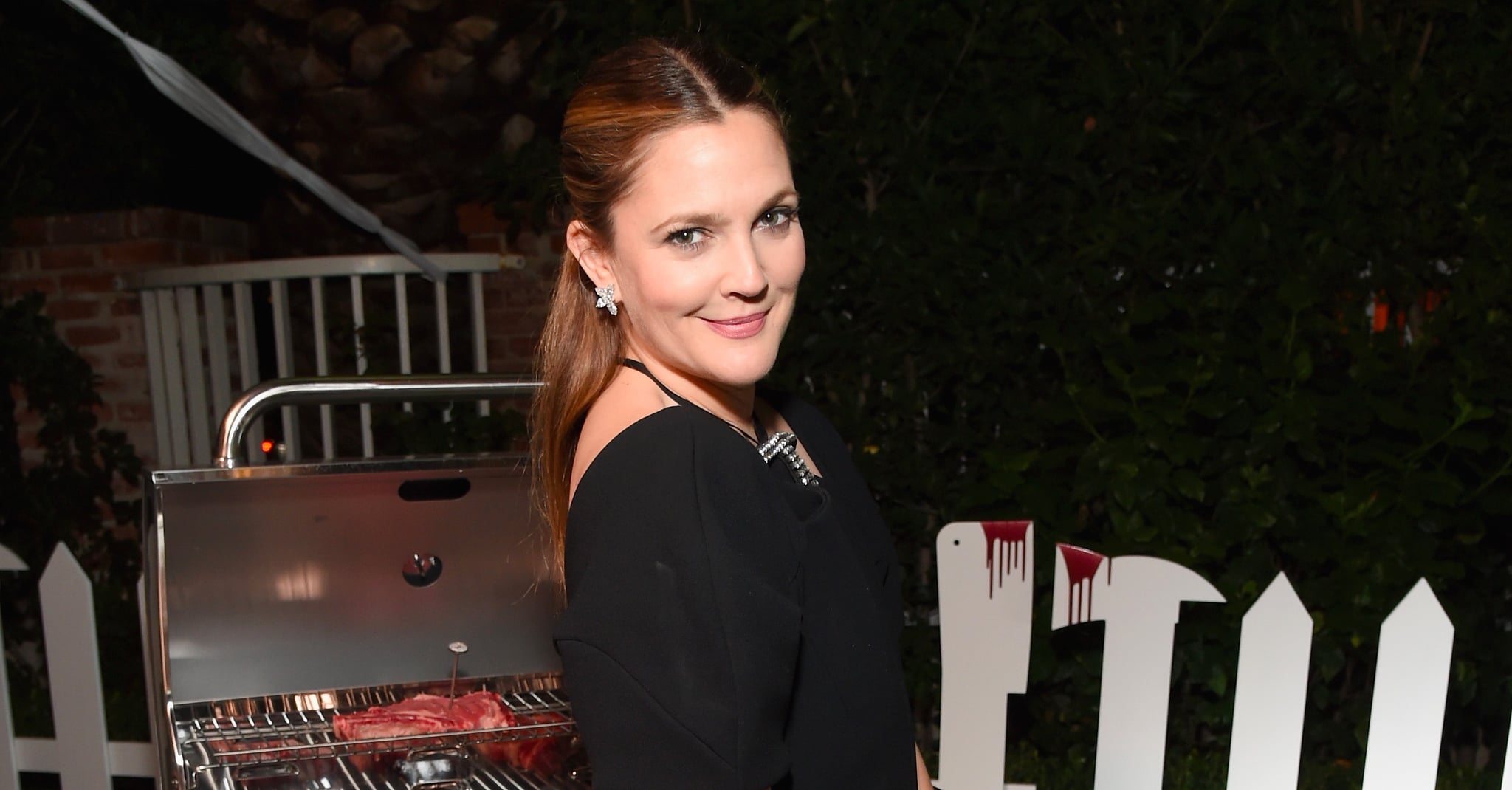 Drew Barrymore celebrated the premiere of her new Netflix series Santa Clarita Diet tonight in LA, and the actress definitely had feminism on the brain. Sheila, her character in the dark comedy, might not be the likeliest of feminist heroes — she is a zombie, after all — but Drew told us she absolutely qualifies. She even credited the role with helping snap her out of a personal rut in the months following her 2016 divorce.
"[Sheila] gave me a wake-up call in my own life. In the script she's sort of dead inside, kind of going about her daily monotony with a lack of enthusiasm and courageousness. And I found this whole thing came to me at a time when I could have used a wake-up call myself," Drew said. "So I decided to have one alongside her, lose 20 pounds, pluck a gosh-darn row of eyebrows or two, lighten my hair, change attitudinally, and go through an evolution alongside of her. It was so positive for me over the Summer of 2016. And now that it's 2017, I'm like, this show is so perfect for right now."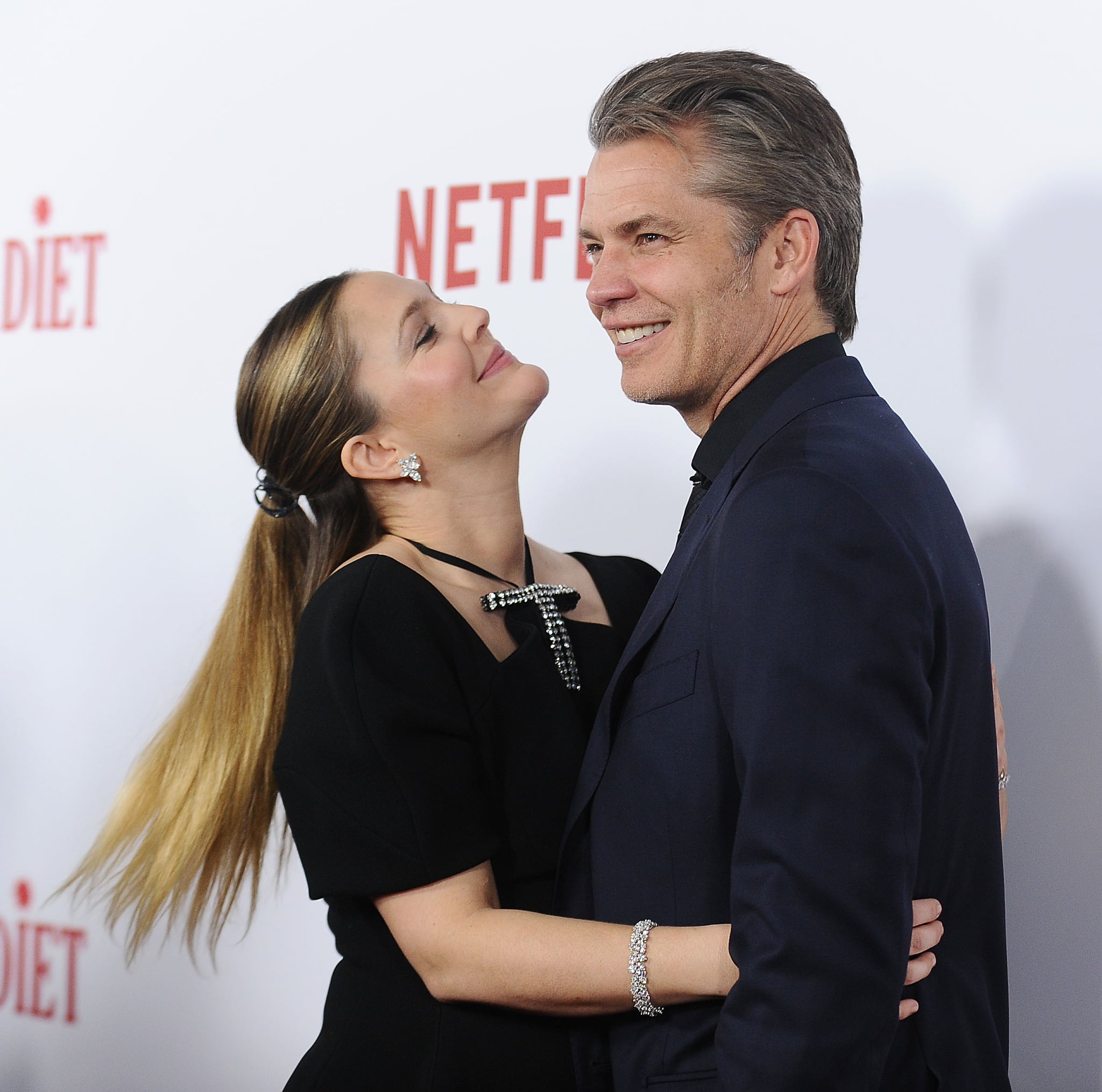 Drew hit the red carpet with her costar Timothy Olyphant.
Drew and her now-ex-husband Will Kopelman announced their split in April of last year after nearly four years of marriage. Drew has been refreshingly candid about the divorce. She's also spoken openly about how coming out of the tough experience helped her discover a newfound hope and positivity, especially through relying on "girlfriend time." That female solidarity was on full display just a couple of weeks ago when some of the most important women and girls in Drew's life took part in the Women's March, including Drew's 4-year-old daughter, Olive.
"I couldn't have been more proud. Olive, her cousins, my sister-in-law — my family! They were all there. That's what I would want my family to be doing," she told us at the premiere. "I was filled with pride on a level that is impossible to articulate."
Santa Clarita Diet debuts on Netflix this Friday.