How Did Jason Momoa and Lisa Bonet Meet?
Jason Momoa Jokes That He "Kinda Stalked" Wife Lisa Bonet Before They Met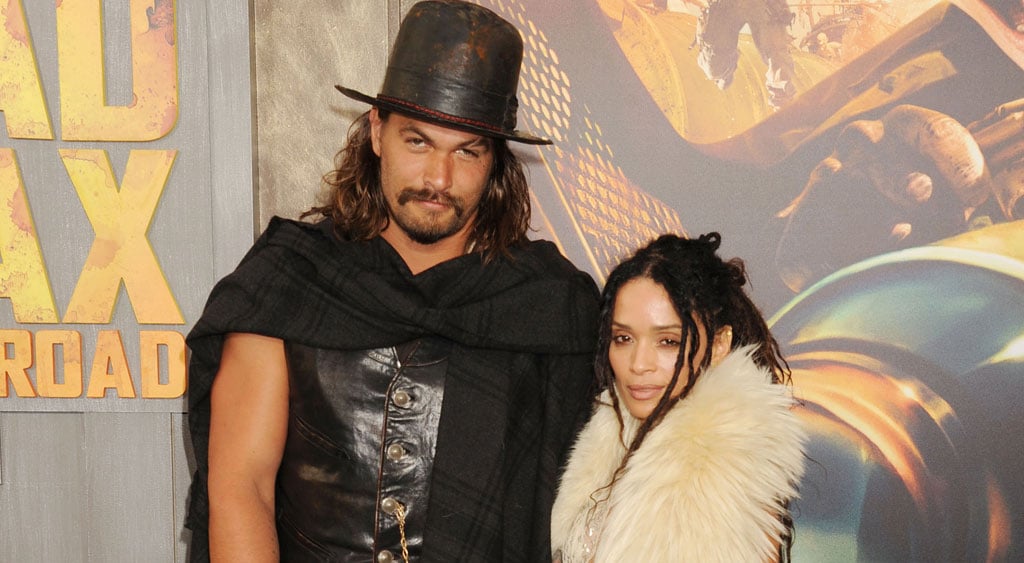 Ever daydream about meeting your celebrity crush and making them instantly fall in love with you? While that seems like a lovely thought for most people, that's exactly what happened for Jason Momoa and wife Lisa Bonet. The pair has been making us swoon with their romance for more than 11 years now, and the beginning of their love story is just as magical as the memories they've shared in the years since they met. After watching her on The Cosby Show while growing up, the Justice League actor admits his crush on her stayed with him until they were finally introduced in 2005. "I was definitely . . . that was the first time when I was like, 'I want that one. I want her. I'm going to get her,'" he told Katie Couric of watching the show in 2014. "I didn't tell her until after we had our two children. But I told her . . . 'I kinda stalked ya. I was going to find ya.'"
Jason also opened up about the exact moment they crossed paths in 2005, telling The YBF, "We met through mutual friends. But when I first met her, she didn't know I was a stalker, but I was. I was with one of my best friends and when I turned around, and they were going to introduce us, literally, like, fireworks. She said, 'Hi, I'm Lisa,' and I said, 'Hi, I'm Jason,' and I just turn around to my buddy like . . . [freaking out]. Inside, I was like a little girl and I [deepened my voice] and tried to pull it together. She definitely makes me shy." It's official: nobody will ever be as romantic as Jason Momoa.