How Did Matt Damon Meet His Wife?
The Way Matt Damon Met His Wife Will Give You an Excuse to Keep Bar Hopping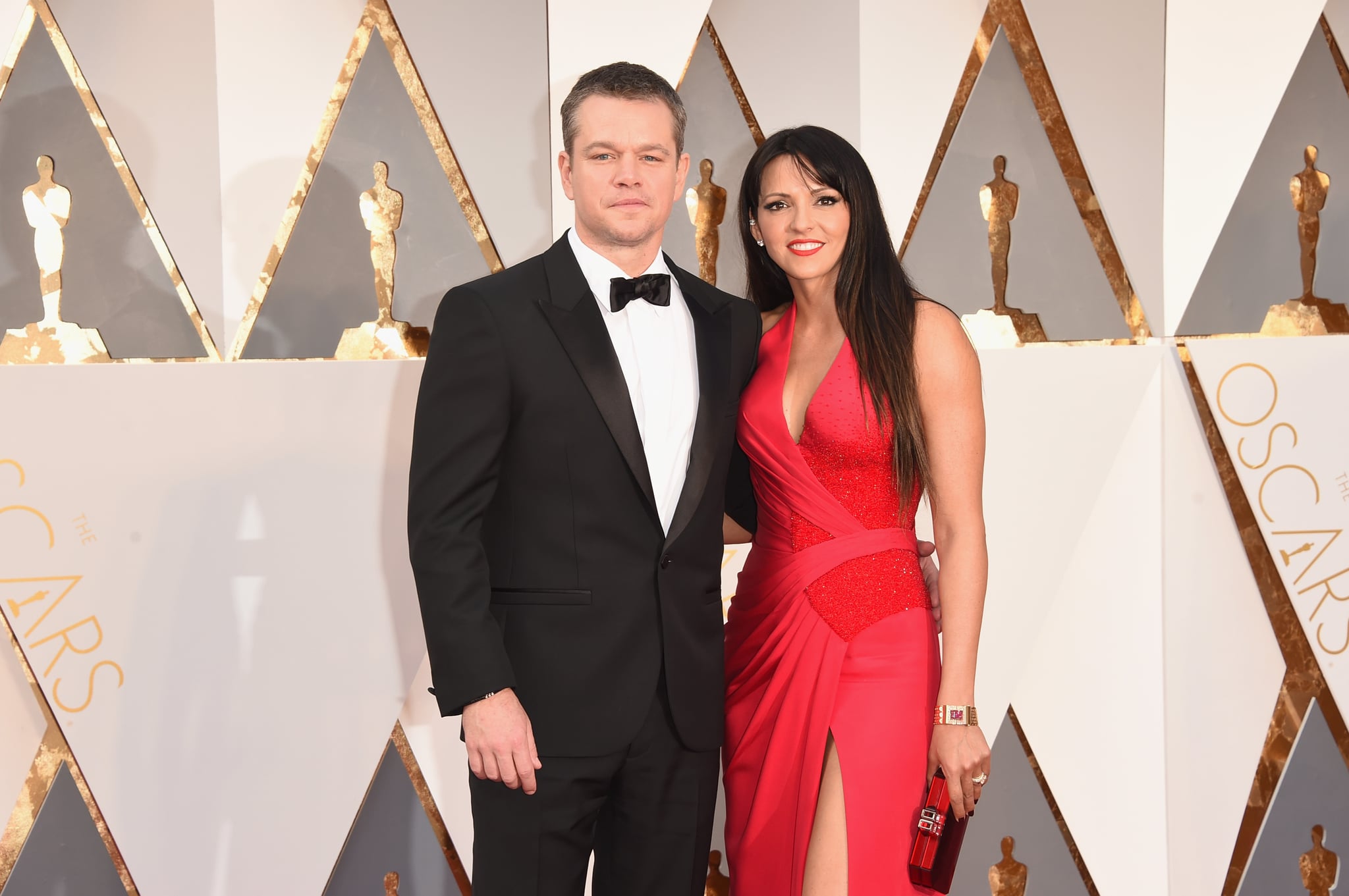 With celebrity breakups happening left and right these days, it's easy to get down about lasting love, but not every Hollywood romance is doomed to fail. Case in point: Matt Damon and his wife, Luciana Barroso. While the way these two first got together isn't exactly glamorous, it is perfect for a meet-cute in a movie. The actor opened up about their chance encounter during an appearance on The Ellen DeGeneres Show in 2011, saying he first saw her while out at a bar. After agreeing to star in the Farrelly brothers comedy Stuck on You in 2003, shooting began in Miami. "We were supposed to shoot in Hawaii, and then the movie got moved to Miami. . . . I had never really hung out in Miami," he said.
One night during production, a few crew members dragged Matt out to the bars after he insisted he didn't want to go. And as fate would have it, Luciana was working as the bartender in one of them. "I literally saw her across a crowded room, literally," he continued. "Eight years and four kids later, that's my life. I don't know how else our paths would've crossed if that didn't happen. If all those things didn't happen." Now, excuse us while we bar-hop all weekend long.