How Did Sam Claflin and Laura Haddock Meet?
Why Sam Claflin and Laura Haddock Were Destined to Be Together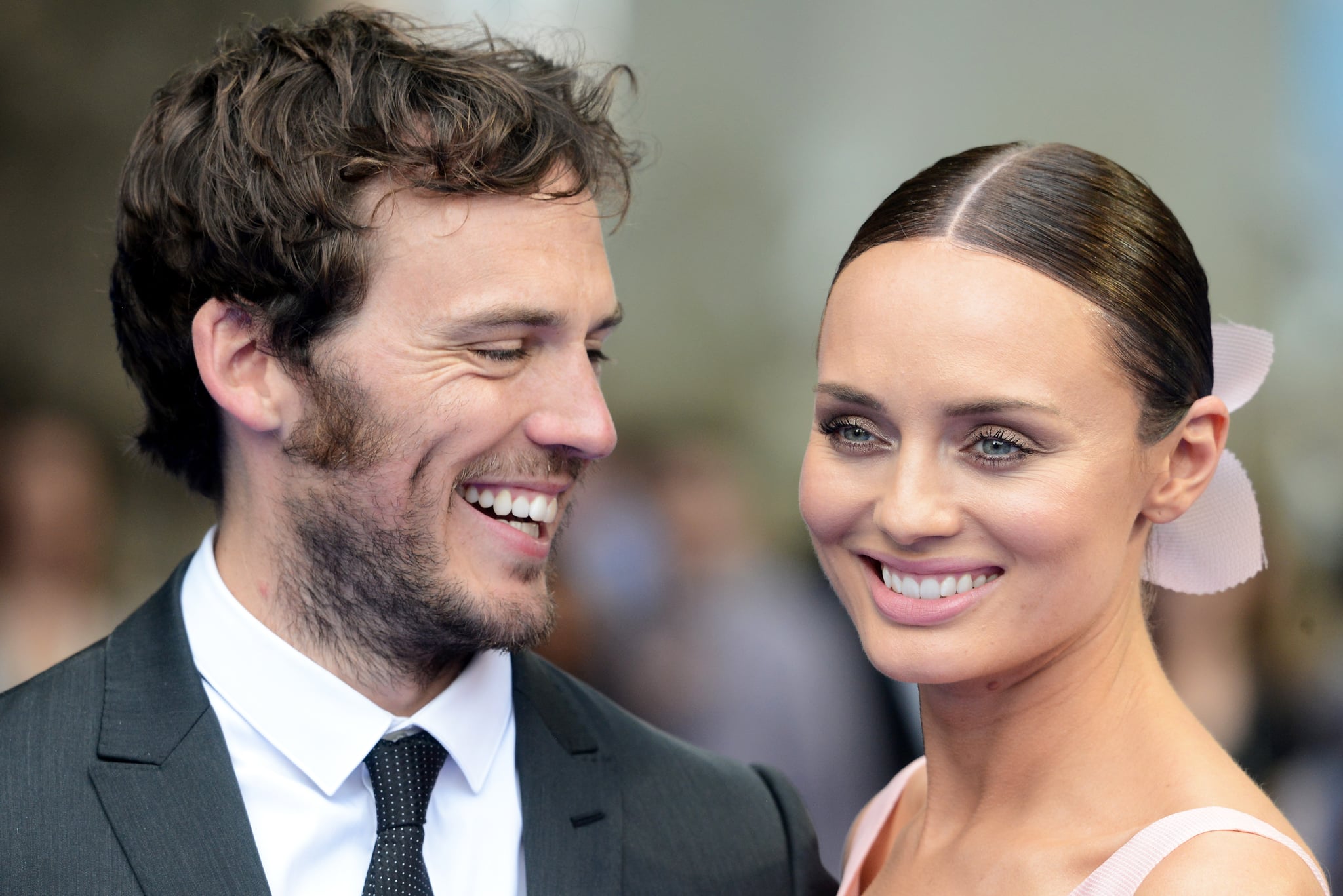 Sam Claflin and Laura Haddock are picture-perfect in every way, so it shouldn't come as a surprise that their first encounter was like something out of a movie. Their first meeting, which Sam refers to as the "sickliest story ever," fittingly took place during an audition. "I walked into an audition room, I saw her, and I knew," the actor recalls. "I'm not kidding for the life of me." After doing three previous auditions with a different girl, Sam said he was completely taken aback when he saw Laura. After that, he couldn't care less if he actually got the part, he was already head-over-heels.
"I called my agent, I said, 'Mate, I am in love.' He's like, 'How did the audition go, mate?' I was like, 'No, no, you don't understand. I have just met the woman I want to marry.'" Following the audition, he ended up going to a party in East London, but the pair's love story didn't end there. After leaving the party and getting on a subway at about 5 a.m. the next morning, Sam got a happy surprise when the doors opened and Laura was standing in front of him. As if that wasn't fortuitous enough, the two realized they actually lived five minutes apart and had the same agent. Six months later, Sam scored a role in Pirates of the Caribbean: On Stranger Tides, and the two kept in touch over Facebook and Skype. Not long after, Sam flew her out to LA, and the rest is history.
Since tying the knot in 2013, the pair has made us melt with their loving glances on the red carpet, their hilarious Instagrams, and their sweet, sweet romance. Not to mention they are now happy parents to a son, born in December 2015. Sam may not have gotten the part in the end, but we think his real-life love story played out perfectly fine.