How Did Taylor Swift and Joe Alwyn Meet?
There's a Good Chance Taylor Swift Met Joe Alwyn While Dating Calvin Harris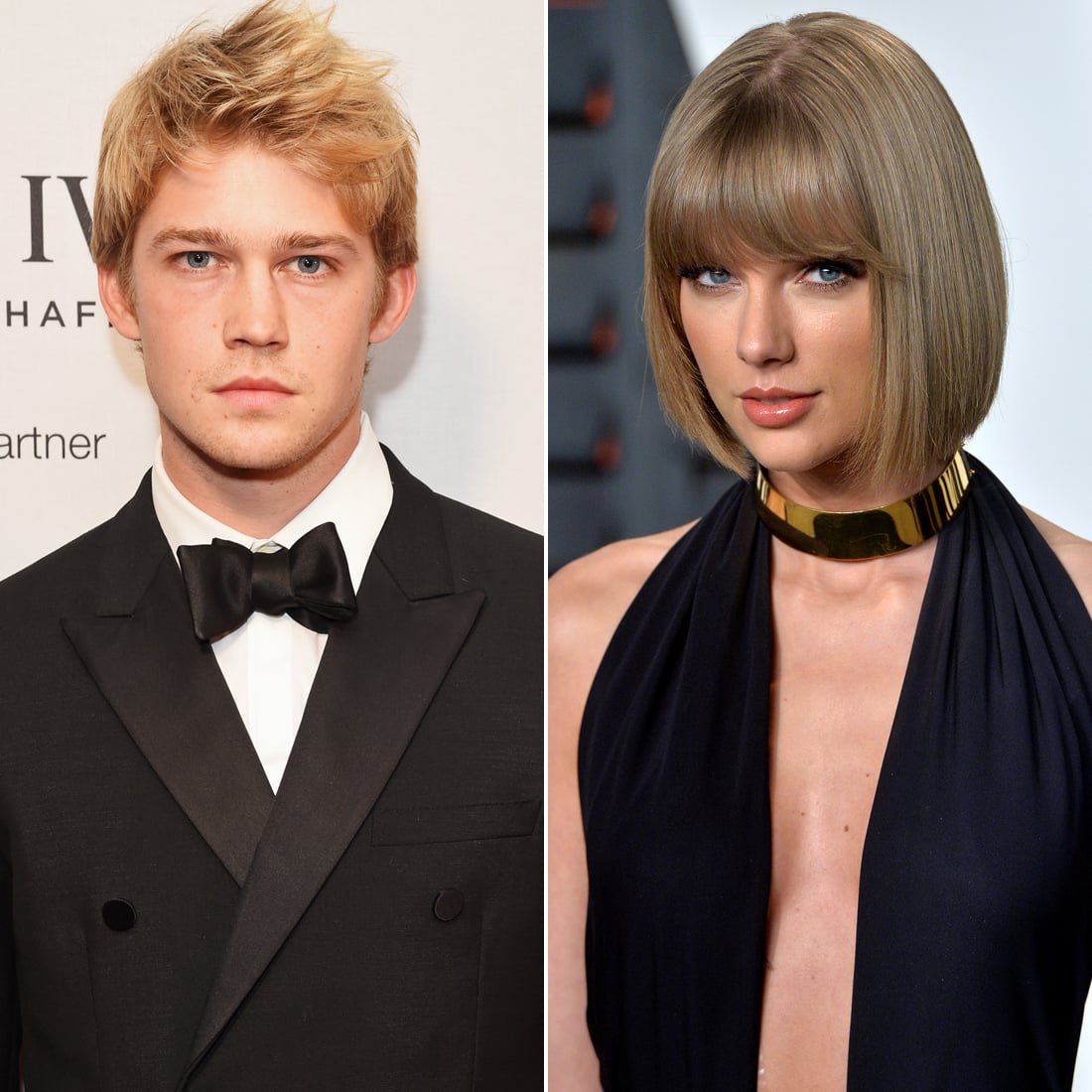 Taylor Swift seems to be pretty happy with her new boyfriend, Joe Alwyn. While the pair have yet to make any official appearances together, she seems to allude to their romance, more specifically when she fell head over heels for the British actor, in her new song "Gorgeous." Not only does she talk about getting lost in his ocean-blue eyes and making fun of his British accent, but she also talks about having a boyfriend when they first met. Which begs the question: is the now-ex-boyfriend she references in the song Tom Hiddleston or Calvin Harris? Well, to figure that out, we'd have to go back to the moment Taylor and Joe first met. Cue the investigative reporting.
So just how did the two lovebirds first come into contact? Well, that part's kind of fuzzy. While news of their relationship first broke in May, they had reportedly already known each other for a year. Seeing that Taylor split from Calvin in June 2016, it's safe to assume the boyfriend "in the club doing I don't know what" who she references in the song is actually the Scottish DJ, not Tom. To make matters even more complicated, in November 2016, a cool two months after her breakup with Tom, Taylor was spotted attending a screening of Joe's film Billy Lynn's Long Halftime Walk in LA with her mom, Andrea Swift, and Este and Alana Haim. While it's unclear whether the two were already dating at that point, the timing definitely seems suspicious.