How Many Kids Do Ashton Kutcher and Mila Kunis Have?
Everything We Know About Mila Kunis and Ashton Kutcher's 2 Kiddos, Wyatt and Dimitri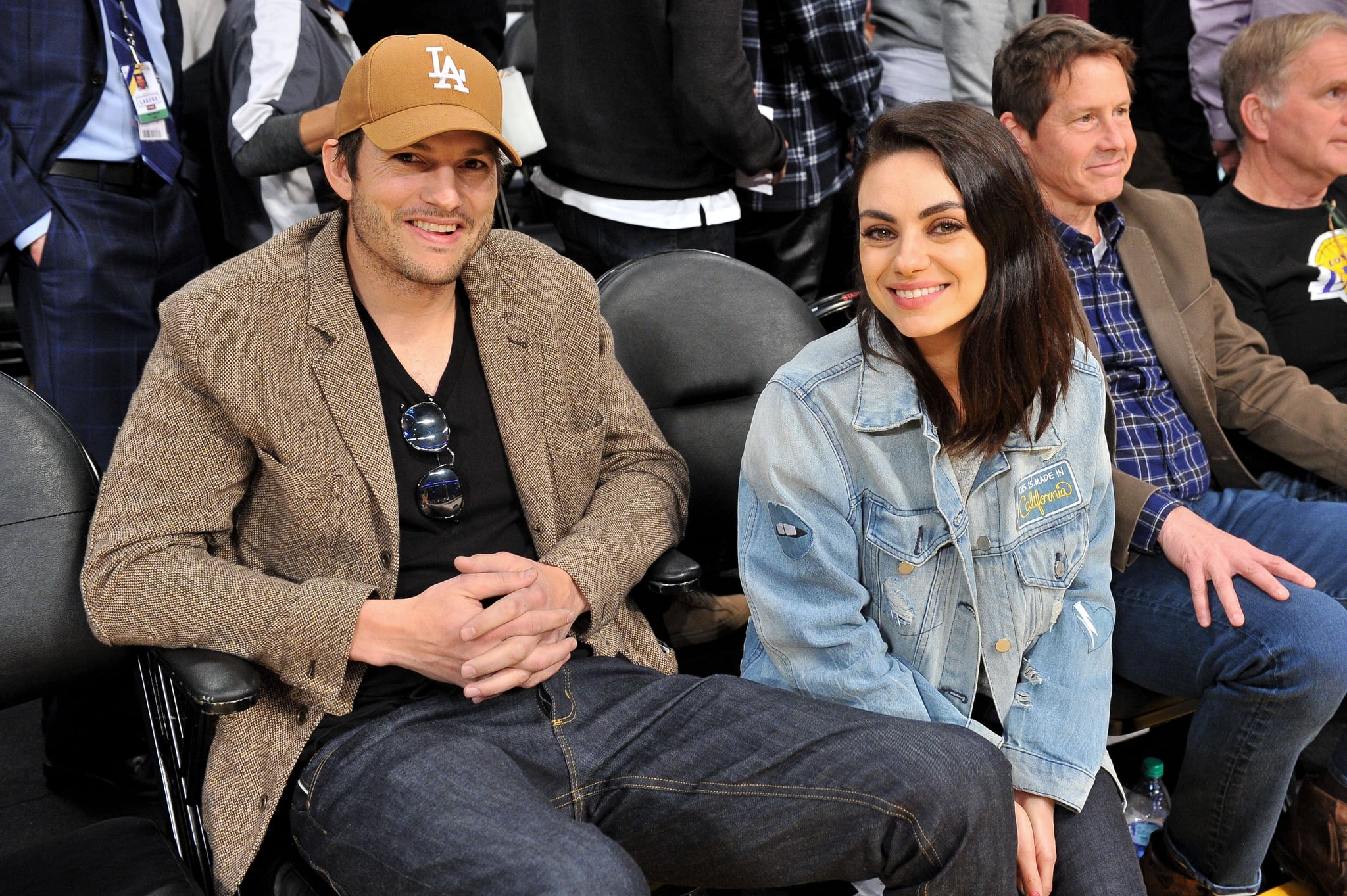 Although everyone fell in love with Mila Kunis and Ashton Kutcher — ahem, Jackie Burkhart and Michael Kelso — back in the '90s, but in real life, the couple didn't find their way to each other romantically until 2012. Now, the pair are married with two kids and stronger than ever (and no, they're not getting divorced).
Although their kids have been kept firmly out of the spotlight, the parenting duo have shared some personal tidbits when it comes to how they choose to parent their little ones, particularly those of the antientitlement variety. In 2017, Mila and Ashton shared that they wouldn't be giving their kids Christmas presents because after their daughter Wyatt's third Christmas, Mila felt it was all "too much" and that there were so many gifts, she didn't think her kids could truly appreciate them all. Additionally, Ashton shared that their kids will not have trust funds or be left an inheritance. "My kids are living a really privileged life, and they don't even know it," Ashton said on Dax Shepard's podcast, Armchair Expert.
Scroll through to learn more about Ashton and Mila's two kiddos, who we most recently got a teeny tiny glimpse of when Ashton shared the giant sign they made to thank front-line workers.
Wyatt Isabelle Kutcher
Mila and Ashton's first child, a daughter named Wyatt, was born on Oct. 1, 2014. After welcoming Wyatt, Mila shared on The Ellen DeGeneres Show that Ashton was a "master swaddler" who could swaddle anyone's baby, but she was the one up at nights in Wyatt's first few months, which she was grateful for. "I think that people nowadays have to go back to work right away, and I didn't, so I took advantage of it," she said. "Like, I love the fact that the first three months she and I were up every night. And I figured her out and she figured me out and she now sleeps in her own crib in her own room, and I will never have that time again, so for me it was a really nice three months."
Dimitri Portwood Kutcher
The couple's youngest, a son named Dimitri, was born on Nov. 30, 2016. Since adding the little boy to their family, Mila's discovered just how tough it can be to have two little rugrats at home — but she's still loving every second of it. "What motherhood shows you is how selfless you can get," Mila explained in Marie Claire's November 2017 cover story. "I'm ragged tired. Who cares? My kids are healthy, I'm happy."