How Old Are Brad Pitt and Angelina Jolie's Kids?
Can You Believe Almost Half of Brad and Angelina's Kids Are Teenagers?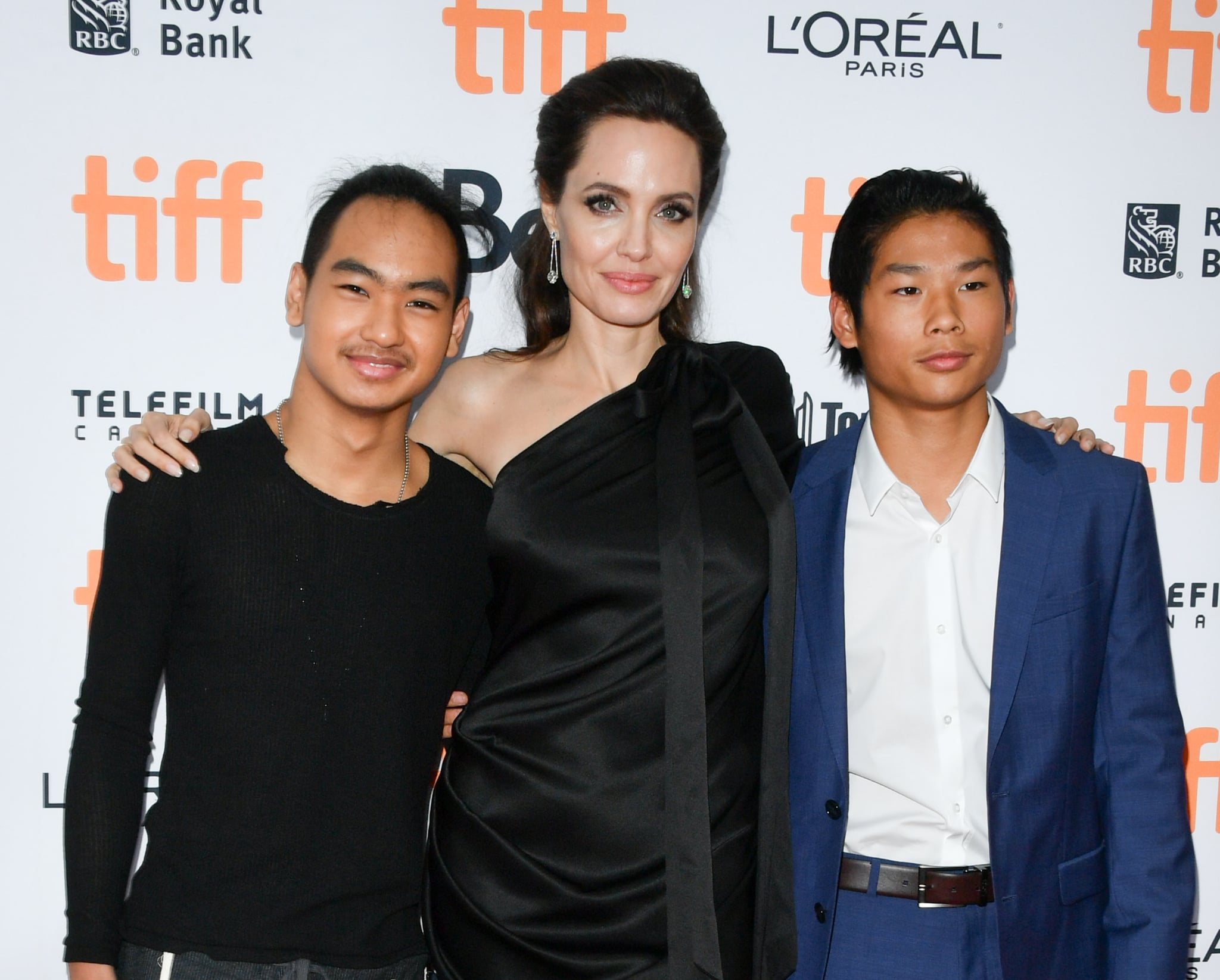 Angelina with Maddox and Pax at the 2017 Toronto Film Festival. Image Source: Getty / George Pimentel
It seems like no time has passed since Angelina Jolie and Brad Pitt started their family together, but it's actually been more than 10 years! The two, who are in the middle of a divorce, are parents to their six kids, Maddox, Pax, Zahara, Shiloh, and twins Vivienne and Knox. While we still remember them as adorable little ones, they've really grown up into mature young adults. Maddox, 16, was born on Aug. 5, 2001, and is the oldest of the bunch, while Pax, 13, was born on Nov. 29, 2003. Zahara's birthday is Jan. 8, 2005, which means she's 12, and Shiloh is 11, with her birthday falling on May 27, 2006. Twins Vivienne and Knox are the youngest of the brood and recently celebrated their ninth birthdays on July 12. Whoa, where did the time go?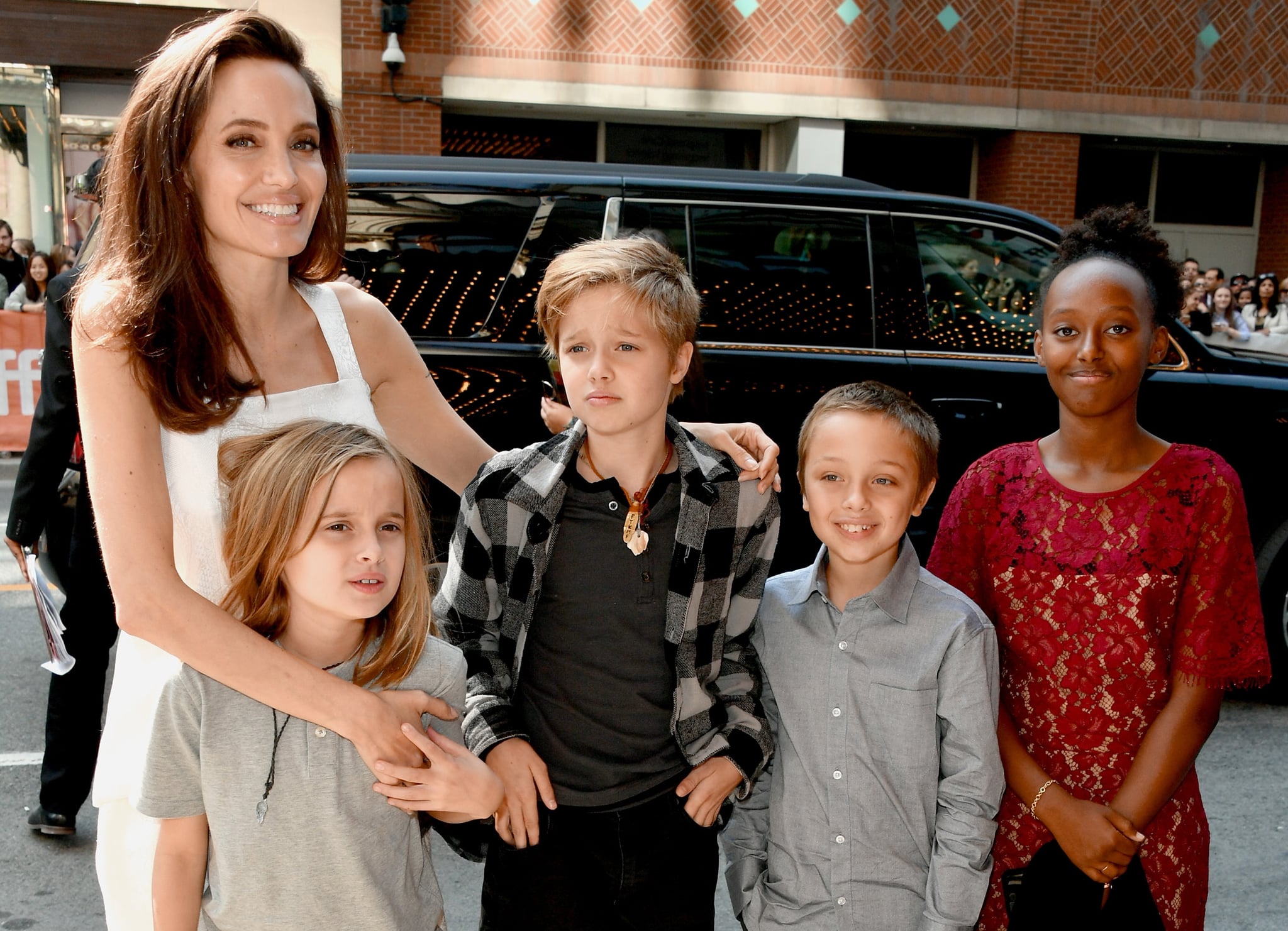 Angelina with Vivienne, Shiloh, Knox, and Zahara at the 2017 Toronto Film Festival. Image Source: Getty / George Pimentel