Jennifer Aniston New York Times Interview January 2015
Jennifer Aniston on Her Late First Love: "He Must Have Sent Me Justin"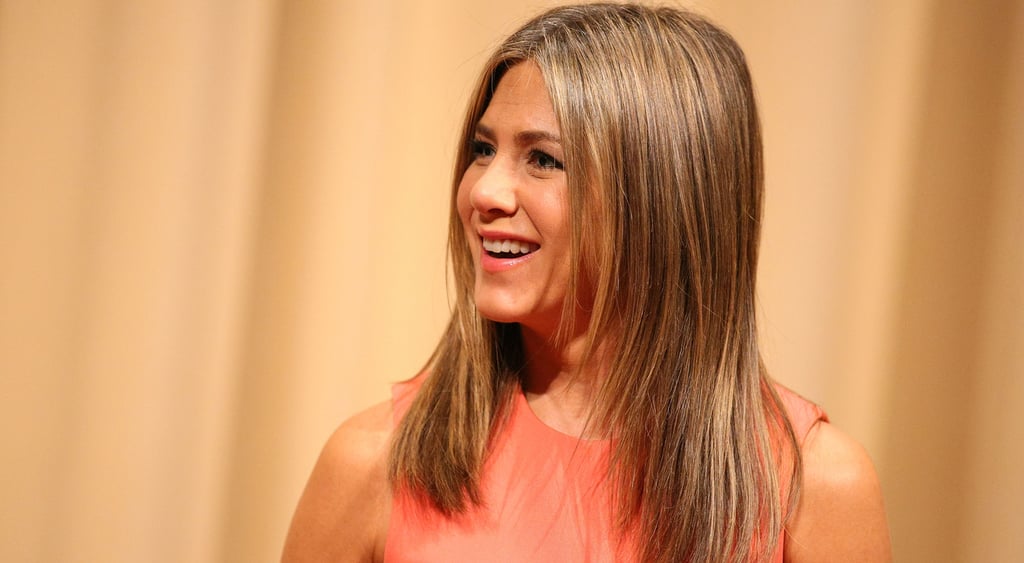 In Jennifer Aniston's new interview with The New York Times, she opens up about her first love and her fiancé, Justin Theroux. Jennifer is making the press rounds for her new film, Cake, and in her candid conversation with the paper, she referred to a boyfriend who died years after they stopped dating of a brain tumor. She said, "He was my first love — five years we were together. He would have been the one. But I was 25, and I was stupid. He must have sent me Justin to make up for it all." And as for Justin, Jennifer also talked about her huge engagement ring. "It's a rock, I know," she said. "He rocked it up. It took me a while to get used to it. I'm not a diamond girl. I'm more Indian jewelry and stuff."
Noting that she's repeatedly answering questions about marriage and kids, Jennifer also talked about inequality. "You don't see a lot of men getting asked, 'Why aren't you married? Why aren't you having children?' You don't get the, 'Well, they seem to play the same thing over and over again,' and some of them do." She also addressed the scrutiny of women's looks, referring to the buzz about Renée Zellweger late last year. "There was a big whistle blown out on her, and it was unnecessary," Jennifer said. "Did she really look that different? Would she walk into a room and you'd say, 'Who is that?' That's Renée . . . You can't hide those pouty lips." It's an issue Jennifer understands, as she said, "I really think you're damned if you do and damned if you don't. You either are too fat — 'Oh my God, she's gained weight, getting chubby, mid-40s spread!' — or 'She's so skeletal, get some meat on her bones!'"
Check out Jennifer's full interview with The New York Times, then watch the trailer for Cake.