Jennifer Lopez Donates to Puerto Rico Hurricane Relief
Jennifer Lopez Donates $1 Million to Help With Hurricane Relief in Puerto Rico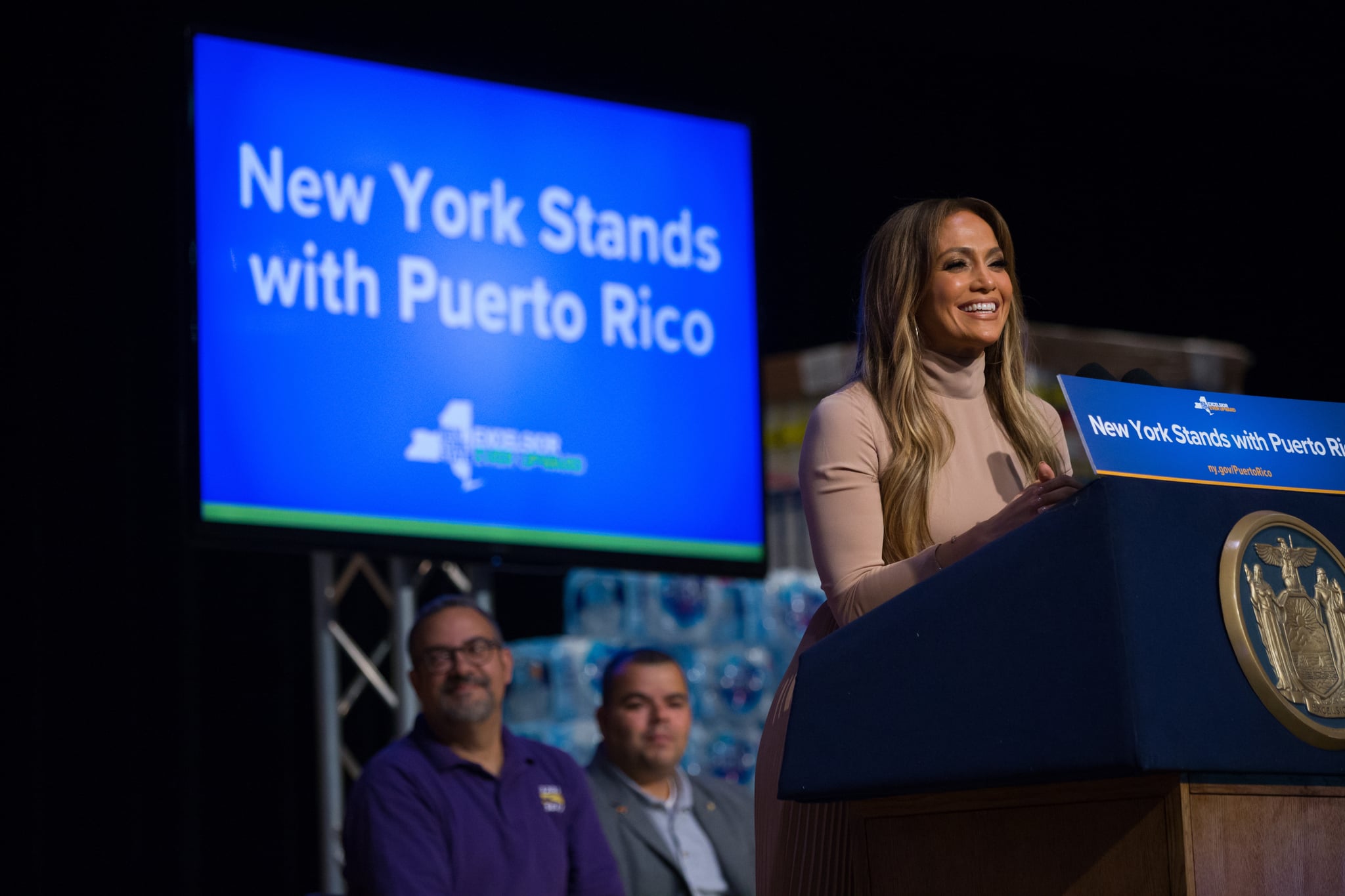 Jennifer Lopez is reaching into her own pocket to help hurricane relief in Puerto Rico. During a press conference in New York City, the 48-year-old revealed she is donating $1 million from the proceeds of her Las Vegas residency to help the Caribbean island get back on its feet after the devastating effects of Hurricanes Irma and Maria.
New York's Governor Andrew Cuomo launched the Empire State Relief and Recovery Effort for Puerto Rico with Jennifer serving as co-chair alongside Congresswoman Nydia Velázquez, Assemblyman Marcos Crespo, and former Secretary of State of New York Cesar Perales. The effort will "provide needed services, goods and funds to help the people of Puerto Rico recover and rebuild, and provides opportunities for New Yorkers to contribute to the relief efforts," a press release from the Governor's office states.
"I am proud to be here to join Governor Cuomo and all New Yorkers to support the people of Puerto Rico," Jennifer said at a press conference announcing the new fund. "Puerto Ricans are American citizens, and today Puerto Rico needs our help."
Hurricane Maria was the strongest hurricane to hit Puerto Rico since 1928. Most of the island is currently out of power and communication lines, according to NBC News. The electrical grid is down and might stay that way for months to come.
On Sept. 22, Jennifer posted a video on her Instagram revealing she still hadn't heard from some of her family members in Puerto Rico and urged her fans to donate to United for Puerto Rico, an initiative created by the First Lady of Puerto Rico, Beatriz Rosselló. Jennifer's ex-husband, Marc Anthony, also supported the same organization, while Ricky Martin pleaded with his fans on Instagram to donate after giving $100,000 of his own money and revealing he hadn't heard from his brother who lives in the island.