Jonathan Groff and Holt McCallany Speaking French Video
Please Enjoy This Video of Jonathan Groff Intently Watching Holt McCallany Speak French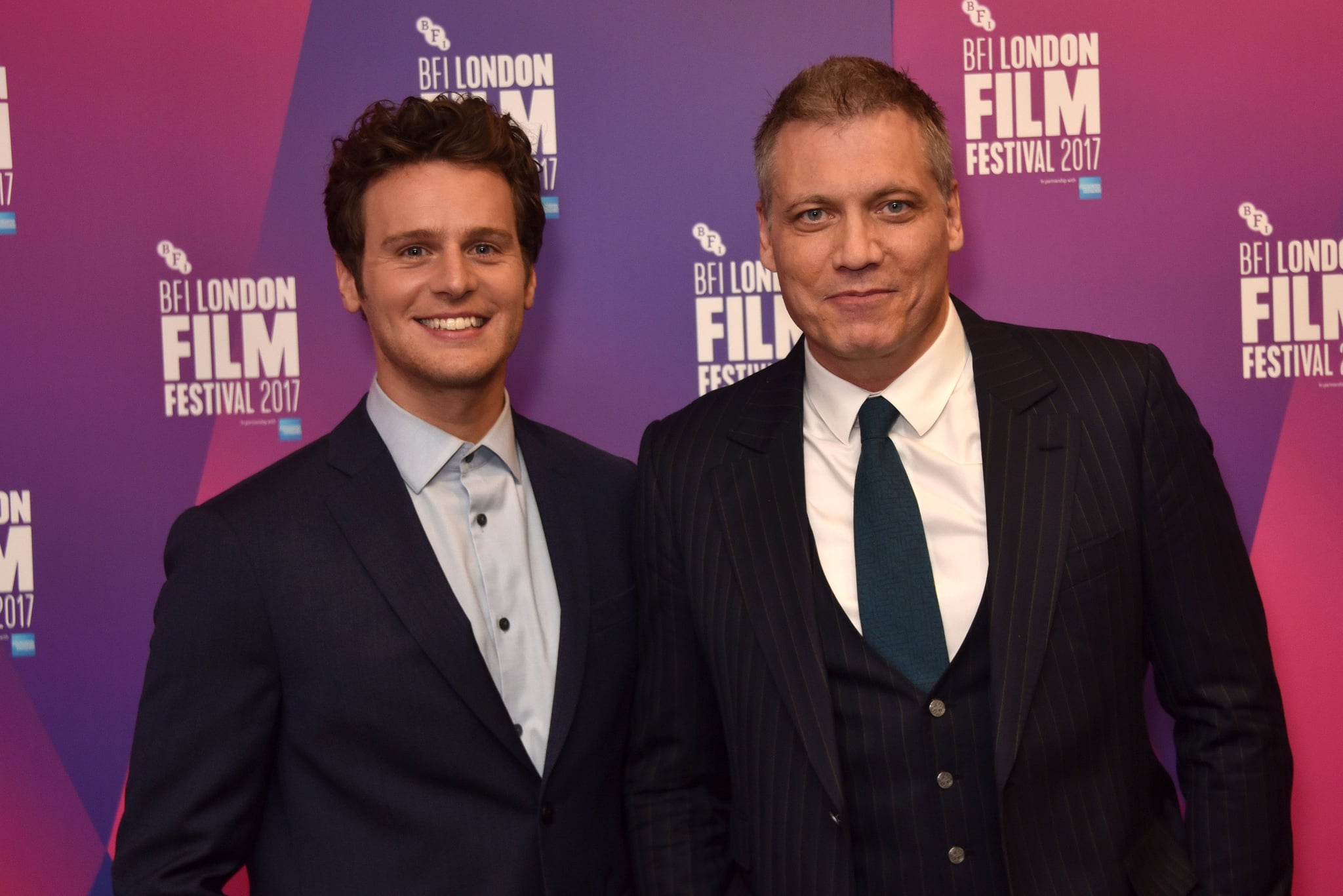 Did you know that, in addition to interviewing notorious serial killers in his spare time, Holt McCallany can speak French? Because now that I do, I don't think my life will ever be the same.
Usually when McCallany and costar Jonathan Groff are on camera together, they're chatting with convicted murderers and chainsmoking their troubles away in David Fincher's Netflix thriller Mindhunter. But in a recent video doing the rounds on Twitter, we get to see Groff stare intently at his costar while he speaks French with news outlet France Inter in footage from a 2017 interview. Do I have any idea what he's saying? No. Is this short one-minute clip now my favorite movie of all time? Perhaps. (A sincere thank you to Twitter user @mindc*nter — iconic handle — for putting this together.)
one minute of jonathan being whipped for holt speaking french pic.twitter.com/lrxCYNOzVQ

— ! (@mindcunter) August 28, 2019
Apparently McCallany learned to speak French while studying abroad, and eventually lived in Paris for a time. Recently he also made his French movie debut in Jalil Lespert's upcoming comedy Le Dindon, which I will immediately be adding to my queue. But anyway, back to the video and the way Groff licks his lips at the 0:34 second mark. That moment alone might be my new religion.
So, in short: Holt McCallany speaks French, Jonathan Groff and I are equally enamored by it, and you can watch the full in interaction from France Inter's 2017 interview below. You're welcome.