Is Kate Middleton Going to Have Another Baby?
Are Kate Middleton and Prince William Planning to Have More Kids?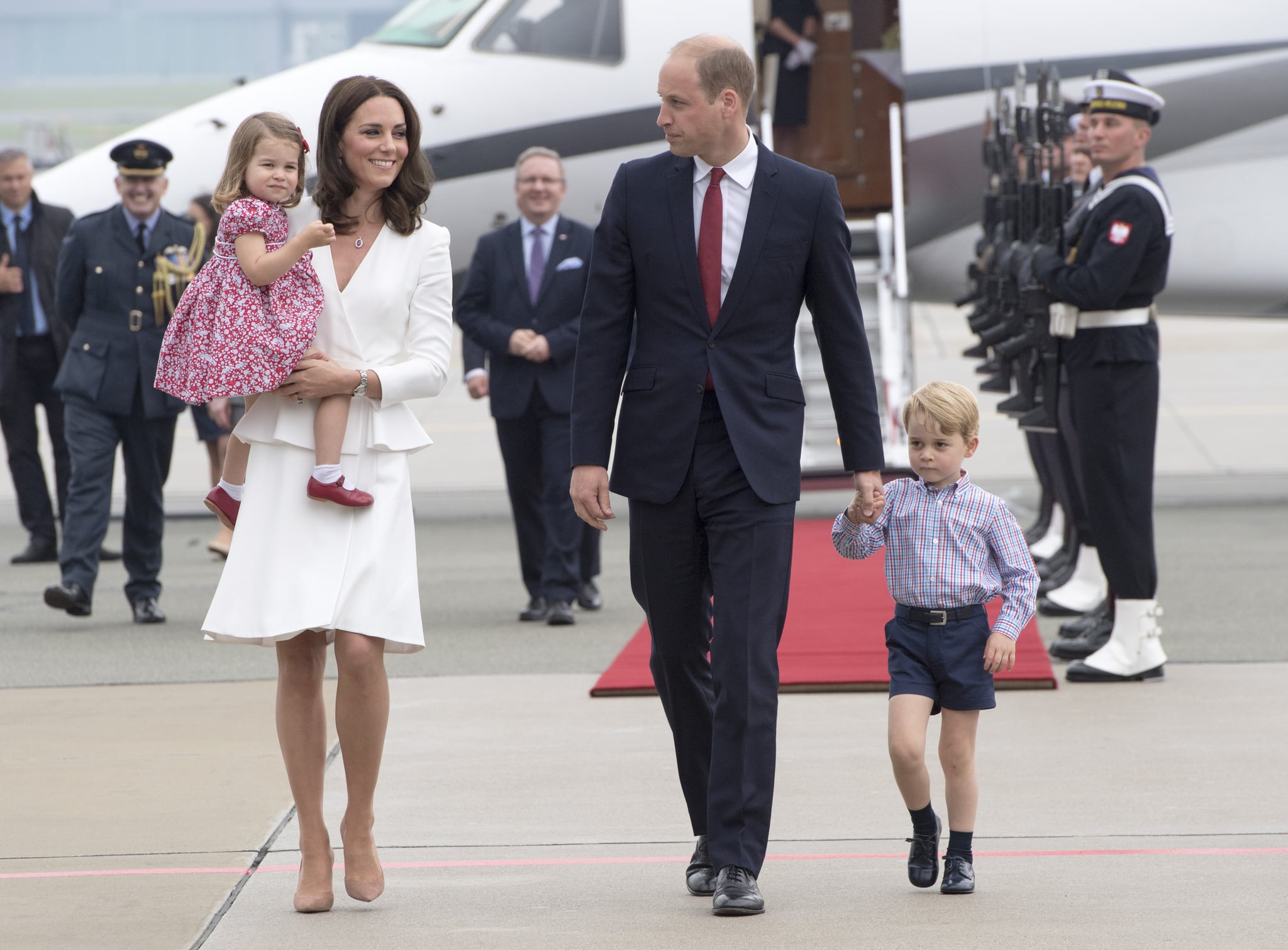 The ink wasn't dry on Princess Charlotte's birth certificate in 2015 before speculation started about whether Prince William and Kate Middleton would have a third child or not, and two years later, the rumors still haven't gone away. Although the royal couple seems pretty happy with their current setup, it has been reported that William felt isolated by his royal status when he was growing up and could want as much support for George and Charlotte as possible — and of course, Kate herself is one of three siblings. If the couple were to want a third child, now would actually be the perfect time.
They wouldn't want Kate to fall pregnant ahead of any major event in case she once more suffered from debilitating hyperemesis gravidarum, as she has in the past; she had to cancel public engagements, including a trip to Malta, and this means they wouldn't want to chance disrupting something substantial like a royal tour. Once their tour of Germany and Poland is finished (and with no other royal tour on the cards yet) it could be their best opportunity.
They are also now completely established in their royal life. The first few years of their marriage were an intense whirlwind of Kate meeting with experts, diplomats, advisers, and charities as she informed herself about the workings of the royal family and foreign and domestic affairs before starting to undertake solo engagements and take on charity patronages. The couple moved from Anglesey to London and London to Norfolk as William changed jobs, and they oversaw the extensive refurbishments of their two properties, gradually built up a trusted household of staff, and set up their charity, The Royal Foundation.
Now that William and Kate will be firmly based in London and are both full-time working members of the royal family, with George starting school in September and Charlotte soon in nursery, this would be exactly the right time — and the couple's life wouldn't change all that much if they were to add to their family. Everything is in place for a third child to slot in; George will be at Thomas's School for the next nine years, and Charlotte will join him when she's old enough. Kate's uncle Gary Goldsmith once said of the pair, "I don't think they'll stop at two." So it may just be a case of "watch this space!"