Kathy Griffin Quits Fashion Police
See How Stars Are Showing Their Support Kathy Griffin's Fashion Police Exit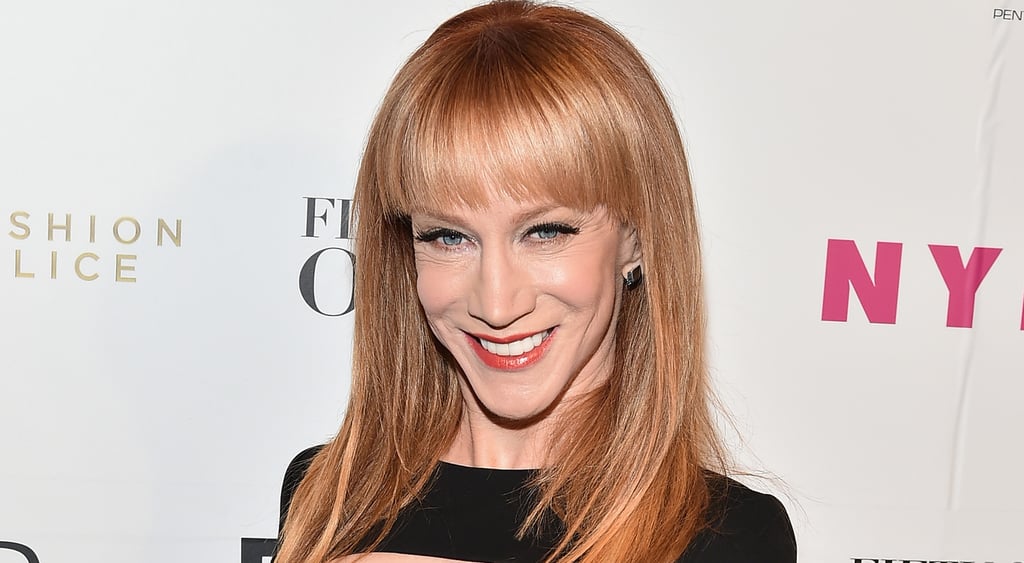 Update: E! has responded to Kathy Griffin's announcement that she is leaving Fashion Police. In a statement to POPSUGAR, they said, "We can confirm that Kathy Griffin is leaving E!'s Fashion Police. We wish her all the best and are grateful for her time on the show, as well as the many laughs that she gave us all. Fashion Police will return, as scheduled, on Monday, March 30 at 9pm with our talented cohosts Giuliana Rancic and Brad Goreski and executive producer Melissa Rivers. No further information is available at this time."
Comedian Kathy Griffin took to social media on Thursday to announce that she's leaving Fashion Police, saying, "I do not want to use my comedy to contribute to a culture of unattainable perfectionism and intolerance towards difference." Her exit comes just a week after Kelly Osbourne left the show, which has come under fire following Giuliana Rancic's controversial post-Oscars comments about Zendaya Coleman's hair. In her statement, Kathy explained, "After 7 episodes of Fashion Police, I discovered that my style does not fit with the creative direction of the show," and she closed with a link to her website, saying, "How's that for #unapologetic?" Read Kathy's full statement below:
— Kathy Griffin (@kathygriffin) March 13, 2015
Following Kathy's announcement, celebrities — including Kelly Osbourne — took to social media to show their support for her decision. Stars like Lena Dunham and Mindy Kaling reacted to the news, and although Giuliana Rancic has yet to comment, she did reply to one tweet related to quitting. Keep reading to check out the tweets and photos.
— Giuliana Rancic (@GiulianaRancic) March 13, 2015
I could not be more proud of you @kathygriffin you have my love and support always! pic.twitter.com/0P4yWecUA2

— Kelly Osbourne (@KellyOsbourne) March 13, 2015
@kathygriffin you're so cool.

— Mindy Kaling (@mindykaling) March 13, 2015
griffin / odonnell - proud of u !!! @kathygriffin

— Rosie (@Rosie) March 13, 2015