Lenny Kravitz Quotes About Zoë Kravitz's Wedding
Lenny Kravitz Dishes on Daughter Zoë's Upcoming Wedding: "It'll Be a Trip and Emotional"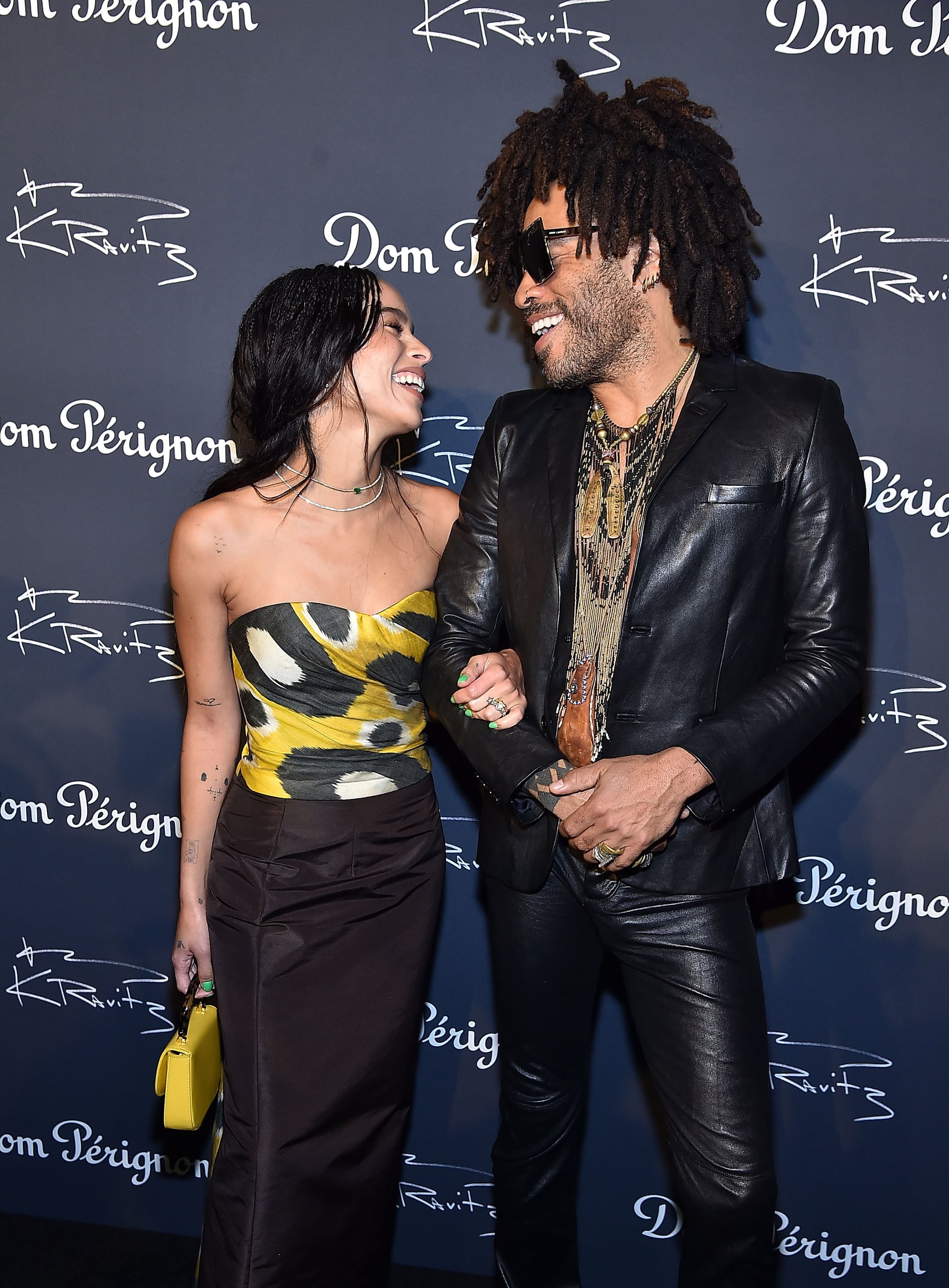 Lenny Kravitz, 55, is getting ready to walk daughter Zoë, 30, down the aisle! In May, Zoë secretly married her beau Karl Glusman, but she's still planning to have a formal wedding in France, which is reportedly set to take place this weekend. Opening up to People, Lenny chatted about Zoë's big day and the special meaning it holds to him as a father.
"It'll be a trip and emotional for all the reasons anybody would understand," Lenny said. "But also because that's the one thing my mother talked about before she died, that she wanted to live long enough to see her granddaughter get married." In 1995, Lenny's mother, Roxie Roker — who starred on the sitcom The Jeffersons — died of breast cancer.
"When my mother passed [Zoë] was young," he continued. "She remembers her, and has really fond memories, but it didn't get to the point where they'd get into deep conversation." Lenny also shared that his daughter became closer with her great-grandfather before his passing, adding, "Thankfully, Zoë got to experience my grandfather the last three years of his life deeply because he lived with us for the last three years of his life."
The "Fly Away" singer went on to list important qualities that he passed on to Zoë — whom he shares with ex-wife Lisa Bonet — throughout her life before gushing about their close father-daughter relationship. "Love, respect, and hard work, honor, and discipline, all the stuff I learned," he said. "She's amazing, and she's all the things that I would have hoped for. I'm a dad you know, but we're friends. We're very close. We talk about everything. We don't hide things from each other."