Madonna in British Vogue June 2019
Madonna Talks Ageism, Role Models, and Her So-Called Feud With Lady Gaga in British Vogue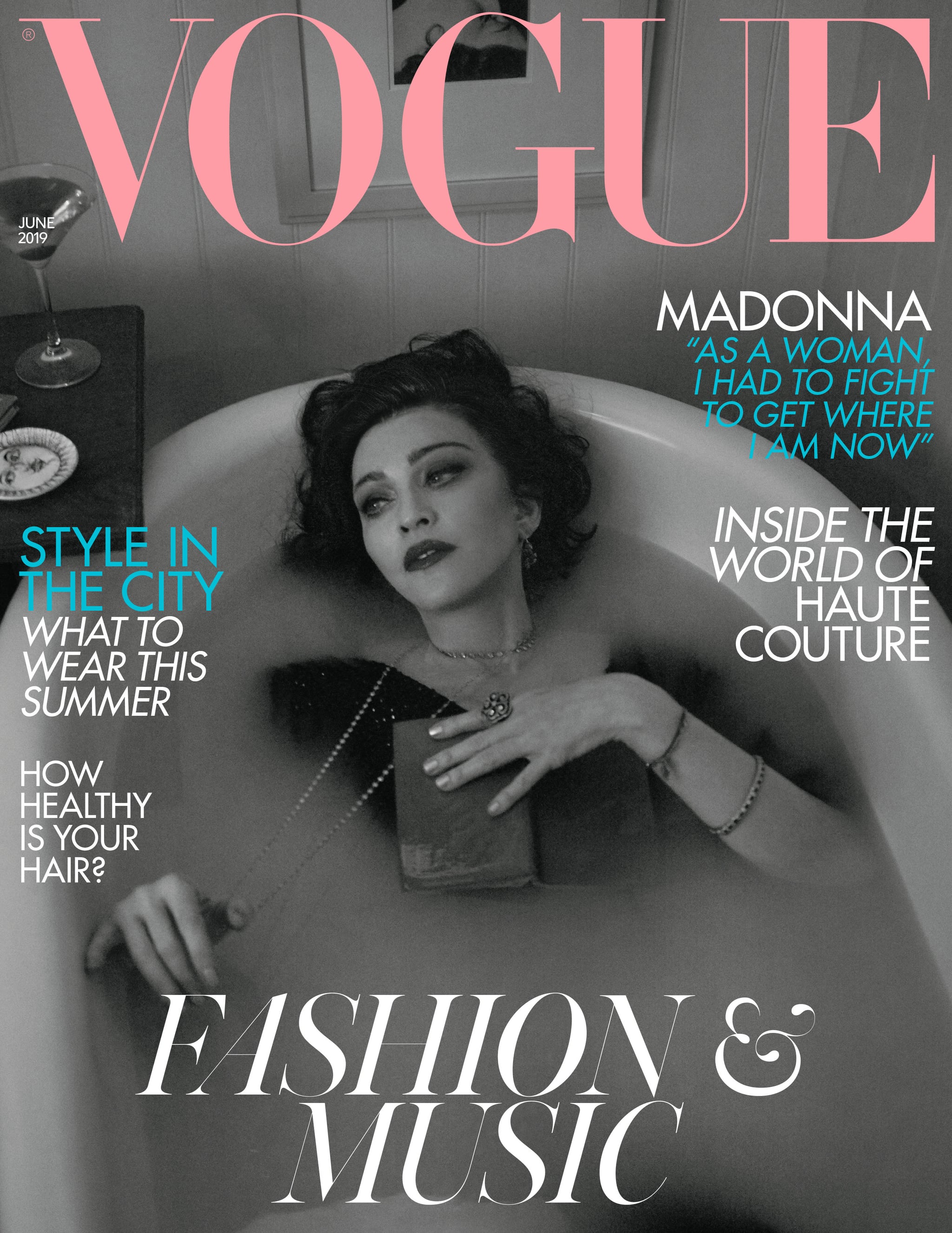 Madonna is opening up about her life and career in a new interview with British Vogue. Over the years, the 60-year-old singer — who recently performed her new song "Medellín" at the Billboard Music Awards — has maintained her status as one of the most influential pop stars, delivering classic jams such as "Like a Virgin," "Express Yourself," and "Like a Prayer."
With her upcoming album Madame X set to drop on June 14, the icon is reflecting on her journey in the music industry as well as her experience with ageism and being a mother to her six children: Lourdes, 22, Rocco, 18, David, 13, Mercy, 13, and 6-year-old twins Estere and Stelle. She also addresses the previous rumors of her feud with Lady Gaga that swirled for nearly a decade. (This adorable snapshot of the two at the Oscars seemed to have tucked those rumors away, though.)
Ahead, read some of her standout quotes, then see the full feature in the June issue of British Vogue, available on digital download and newsstands on Friday, May 10.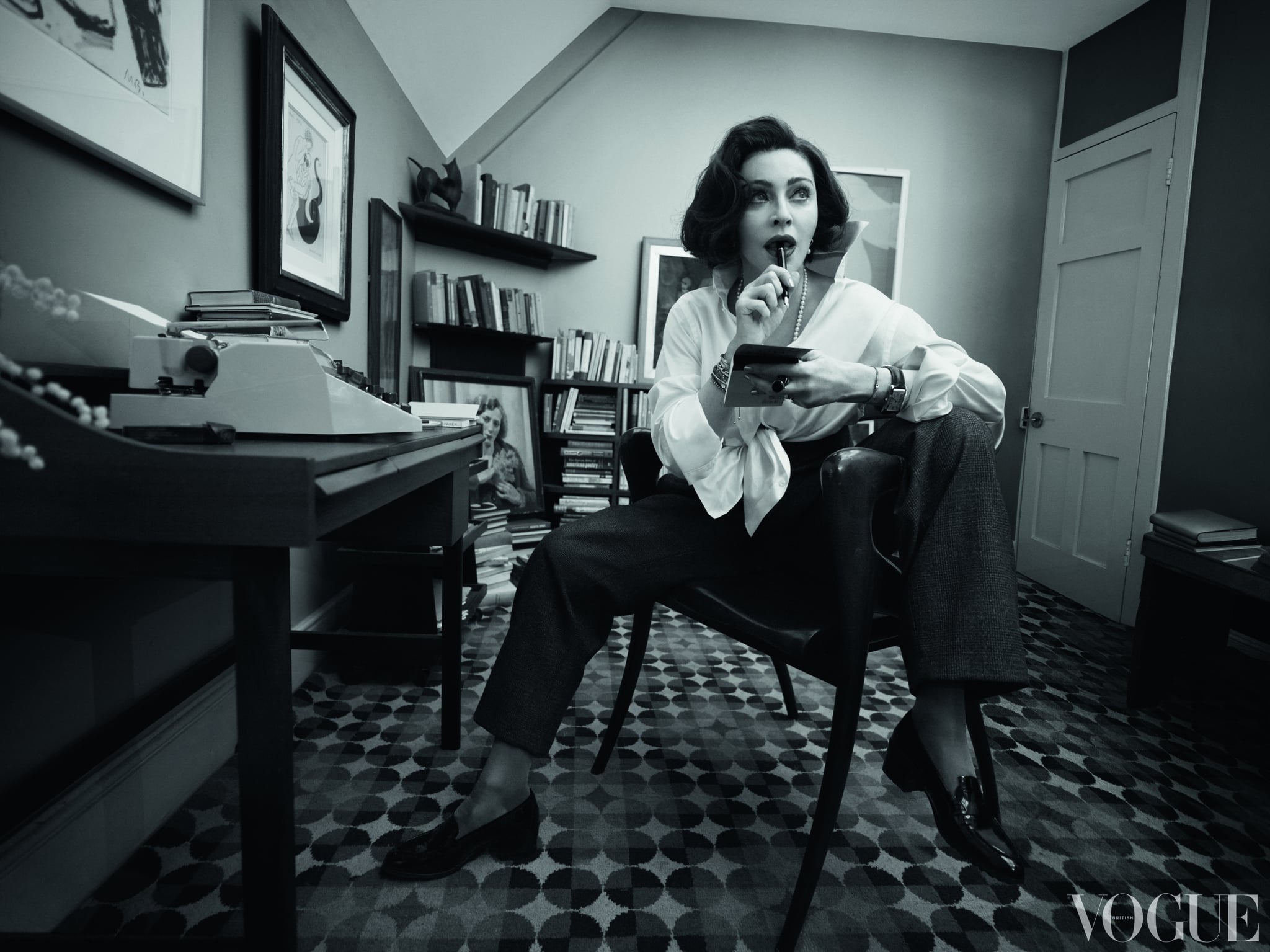 On giving her children phones too early: "I made a mistake when I gave my older children phones when they were 13. It ended my relationship with them, really. Not completely, but it became a very, very big part of their lives. They became too inundated with imagery and started to compare themselves to other people, and that's really bad for self-growth."
On receiving pushback throughout her career: "People have always been trying to silence me for one reason or another, whether it's that I'm not pretty enough, I don't sing well enough, I'm not talented enough, I'm not married enough, and now it's that I'm not young enough. So they just keep trying to find a hook to hang their beef about me being alive on. Now I'm fighting ageism, now I'm being punished for turning 60."
On her "feud" with Lady Gaga: "People got very excited about that we were enemies, when we never were enemies."
On why she doesn't have role models: "There are no living role models for me. Because nobody does what I do. And that's kind of scary. I can look back at women who I think were great and amazing — freedom fighters, like Simone de Beauvoir or Angela Davis – but they didn't have kids. Being a single parent of six children, I continue to be creative and be an artist and be politically active, to have a voice, to do all the things that I do. So I mean, there isn't anybody in my position."