Martha Stewart Talks About Blake Lively's Blog
Martha Stewart on Blake Lively's New Lifestyle Site: "Let Her Try"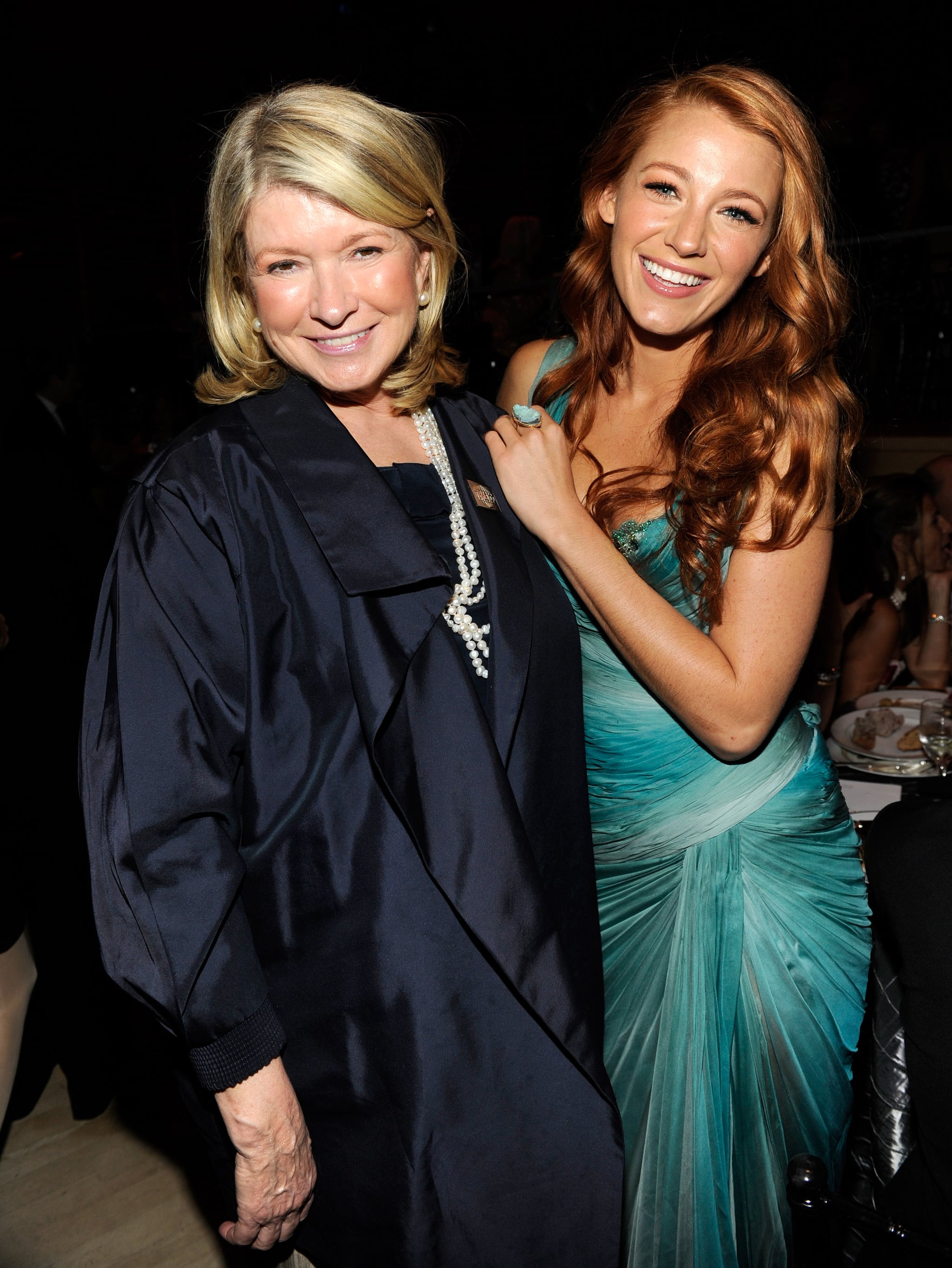 After Blake Lively mused about her "idol" Martha Stewart in the August issue of Vogue, the queen of domesticity returned the favor while speaking with reporters at the Atlantic City Food and Wine Festival in New Jersey last week. Martha opened up about her friendship with Blake — as well as Blake's husband, Ryan Reynolds — and commented on Blake's new lifestyle blog and online shop, Preserve. Of the former Gossip Girl star's new venture, Martha said, "I haven't seen it yet," and when asked what she thinks about Blake becoming "the next Martha Stewart," the DIY goddess simply replied, "Let her try." She went on: "I don't mean that facetiously! I mean, it's stupid, she could be an actress! Why would you want to be me if you could be an actress? I just did a movie yesterday, though — I can't even tell you about it — but I want to be Blake Lively."
Martha later described how she became friends with the devastatingly gorgeous couple, saying, "She moved into my neighborhood a couple of years ago with Ryan. Before they got married they bought a house right around the corner from my house. And they started to come over, not to borrow sugar, but just as friends. They're very friendly, very nice people."