Meghan Markle's Reaction to Beyoncé's Brit Awards Tribute
Meghan Markle's Reaction to Beyoncé's Brit Awards Tribute Can Be Summed Up in 1 Emoji
Meghan Markle may not read any of the positive or negative press about her, but she definitely was made aware of Beyoncé and JAY-Z's stunning ode to her at the Brit Awards this year. When the music power couple were honored for best international group (for their collaborative work as The Carters) in February, they didn't just deliver any old video message. Instead, they blessed us with a piece of art by illustrator Tim O'Brien that featured a portrait of the Duchess of Sussex, and naturally, we all lost it. And yes, that included Meghan as well.
In the CBS special Meghan and Harry Plus One — which aired on Friday — Meghan's pal and celebrity makeup artist Daniel Martin revealed that he was the one who actually informed Meghan about it. "I sent her a pic — I think it was a screengrab of the two of them in front of the portrait. I think all I wrote was, 'Girl,'" Daniel explained to Gayle King. "She wrote me back like the big eye emoji."
What I imagine Meghan's reaction looked like: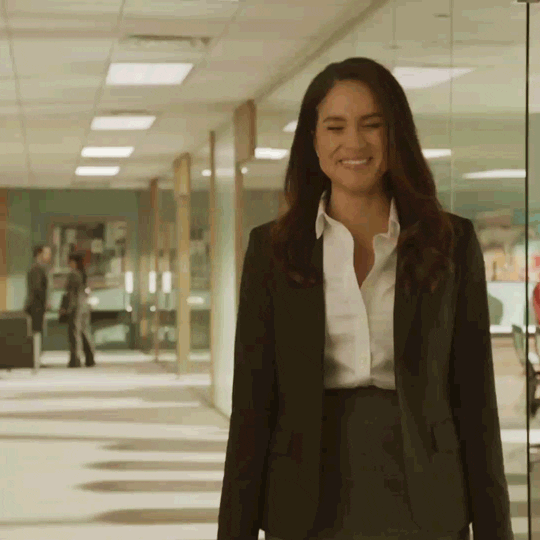 "We bow down to one of our Melanated Monas."
Beyoncé then took her love for the duchess one step further when she honored Meghan during Black History Month. Along with a photo collage of Meghan, Beyoncé praised her and her many accomplishments on her website. "Meghan's background as a film and TV actress has allowed her to use her platform for good. Meghan's charitable work in communities of color began years before becoming the Duchess of Sussex," she wrote. "As a global ambassador for World Vision, she traveled to Rwanda to see how access to clean, safe water impacts children, an issue that is near and dear to our hearts . . . In honor of Black History Month, we bow down to one of our Melanated Monas."