Will There Be More Murders on Riverdale?
According to This Cast Member, There Might Be More Than 1 Murder on Riverdale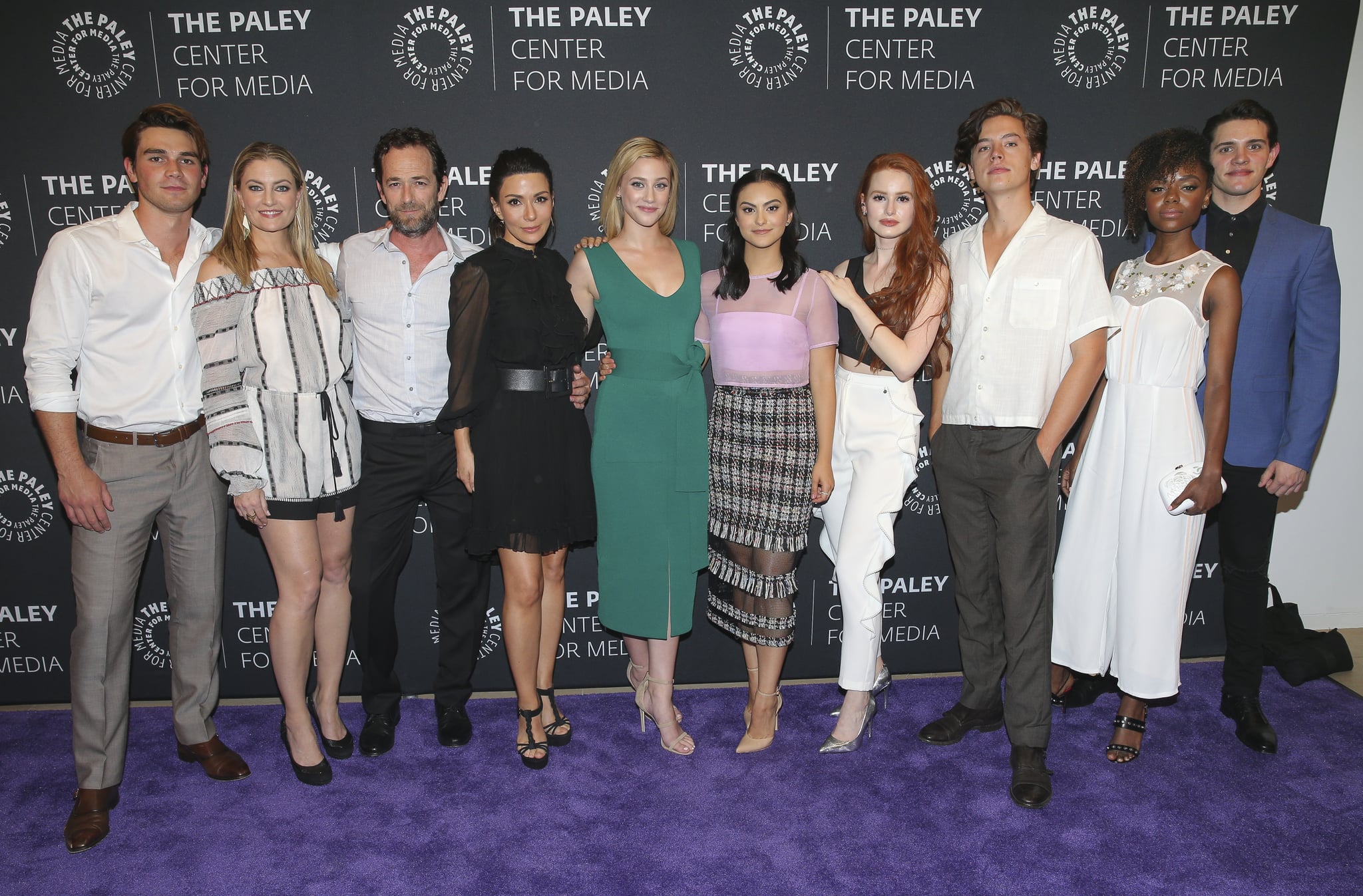 When the murder of Jason Blossom is solved, what comes next for Riverdale? According to Luke Perry, who plays Fred Andrews on the show, perhaps another murder will shake the group.
When asked about how the show will transpire in season two, after Jason's killer has been revealed, Luke wasn't quick to dismiss the idea that more tragedy could strike. "That's a murder, for instance. Other things could happen. Riverdale is that kind of town. Bodies wash up," said Luke at the Paley Center on Thursday.
He could be kidding, of course. The 90210 heartthrob stole the show at the panel after a screening of episode 11, joking that he "enjoyed his time on the show." (Unrelated but still amusing, check out Luke's epic clapback for the cast when a fan asked for the advice he'd give them when handling massive media fame.) (Moment at 52:03.)
Does Luke Perry give the younger cast members advice on how to handle fame?He says "if they ever get famous, I'll let them know." #PaleyLive

— Paley Center (@paleycenter) April 28, 2017
However, executive producer and CCO of Archie Comics Roberto Aguirre-Sacasa also brought up the idea at the panel. "I think one thing people really love about the show is exactly the genre element and the noir element and the crime and the murder mystery," said Roberto. "Even though we're going to solve the murder of Jason Blossom this season, there will for sure always be a body count."
The season finale of Riverdale airs Thursday, May 11. In the meantime, learn everything we already know about season two.
Image Source: Imeh Bryant / The Paley Center for Media