Noah Galvin Interview About Colton Haynes and Bryan Singer
ABC Reportedly "Screamed" at Noah Galvin After His Controversial Interview Went Viral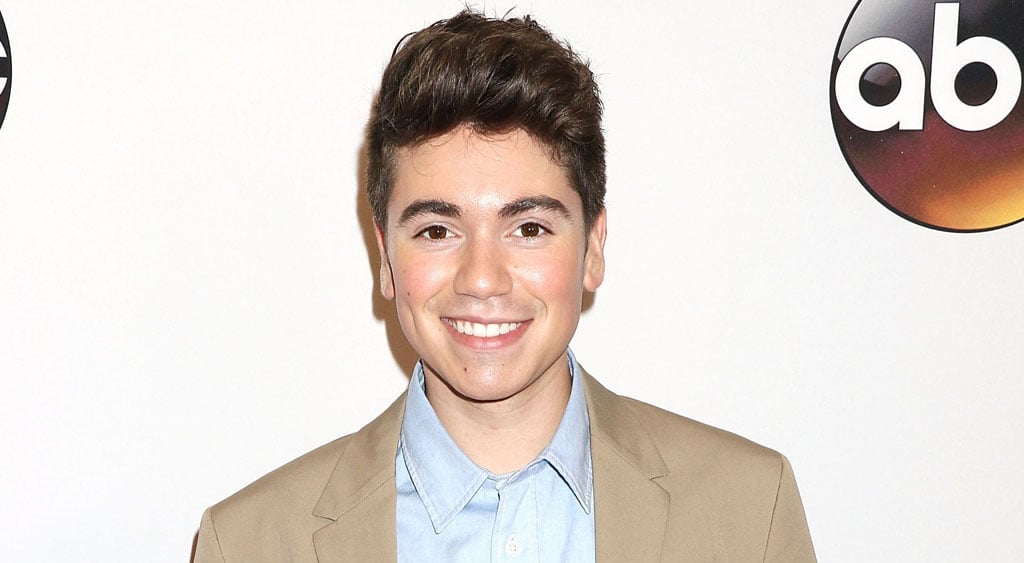 On the morning of June 9, Vulture quietly published an interview with The Real O'Neals actor Noah Galvin that quickly turned into an internet sensation. Although the Q&A starts out innocently enough, Noah's candid opinions on X-Men: Apocalypse director Bryan Singer, Arrow actor Colton Haynes, Modern Family favorite Eric Stonestreet, and being gay in Hollywood in general earned the 22-year-old actor plenty of attention. Given the fact that this kind of unfiltered celebrity interview is a rarity these days, Noah was simultaneously praised and reviled, eventually leading him to issue an apology. An exact timeline of what went down is below.
Noah's interview with Vulture was published. In the June 9 interview, Noah referred to the way Colton Haynes recently and publicly came out as "f*cking p*ssy bullsh*t" and made allegations against Bryan Singer by saying, "Yeah, Bryan Singer likes to invite little boys over to his pool and diddle them in the f*cking dark of night." In addition to that, he also called out fellow ABC actor Eric Stonestreet's character on Modern Family by describing it as "a caricature of a caricature of a stereotype of stereotype" and that it "lacks authenticity."
Noah doubled down on his interview on Twitter. He retweeted, "liked," and thanked tweets that were in support of his opinionated interview throughout the day, implying that he had no regrets about what he said.
He issued an apology and asked Vulture to retract parts of his interview. It's unclear why Noah was motivated to apologize after it seemed like he was standing behind what he'd said all day, but since Bryan is one of the biggest directors in Hollywood at the moment and members of the LGBTQ community weren't pleased with his comments, it's not surprising. By the end of Thursday, he'd posted two tweets in which he profusely apologized to everyone involved.


June 9, 2016

June 9, 2016

Vulture retracted a portion of its interview with Noah and shared his official statement. The original interview no longer contains the quote about Bryan and includes an editor's note at the bottom, reading: "Editor's note: This article originally contained a reference to Bryan Singer. In an interview format, we generally let the subject speak his mind. But this is a contentious issue, and after consideration, we decided to delete the reference. Noah Galvin has issued a statement." Vulture also published a copy of the official statement Noah shared on Twitter.
Colton made a statement of his own. Two hours after Noah tweeted out an apology, Colton posted a lengthy statement to Instagram detailing his conflicting feelings about the interview.


Eric seemed to address the interview with a cryptic tweet. The Modern Family actor simply tweeted, "@TrevorProject," a nonprofit organization that advocates suicide prevention and provides crisis intervention services to LGBTQ youth.


June 10, 2016

ABC reportedly takes action against Noah. Even though the network has declined to comment officially, a source told The Hollywood Reporter that executives are far from pleased, saying, "He caused a grade-A sh*t show. ABC screamed at him all afternoon." The source also mentioned that an executive producer on the show was reportedly "begging the network not to take action" or pull the show from the air after Noah's interview went viral.
We will continue to update this post with any new information.
Related Stories: