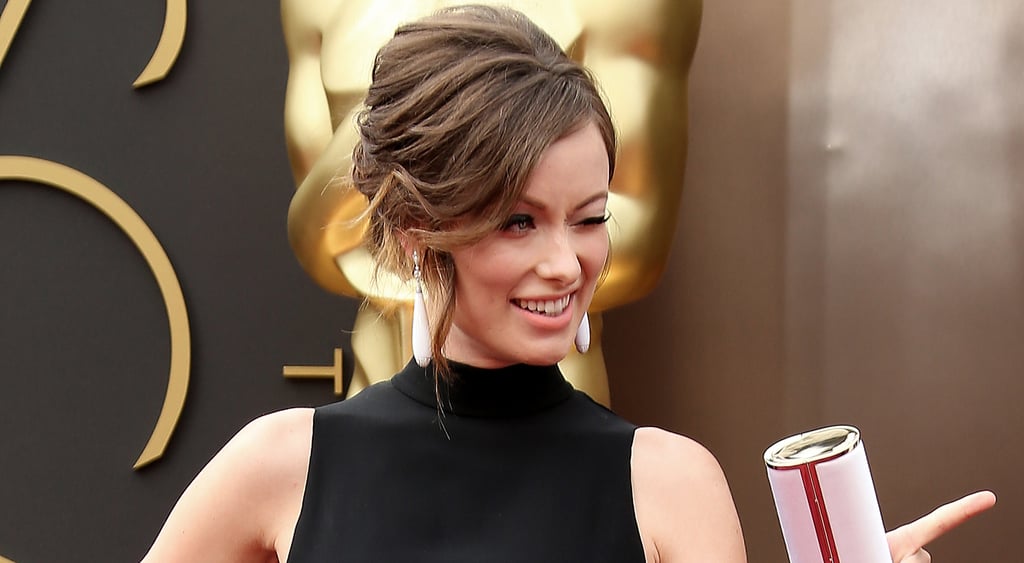 Source: Getty / Dan MacMedan
There are a lot of reasons to adore birthday girl Olivia Wilde, and her hilarious Twitter feed is definitely one of them. Today the actress turns 30, and we're getting in the festive spirit with a look at some of her funniest tweets from 2014 — so far, anyway. With a mix of sarcastic, thoughtful, and politically driven tweets, Olivia's 140-character musings help to show just what it is, exactly, that makes her so lovable. After more than a decade in Hollywood (remember her role on The OC?), she's proven herself to be a smart, funny, and fearless actress who's known not only for her onscreen roles and her gorgeous looks, but also for her dedication to political causes and her refreshingly candid take on relationships.
Meanwhile, Olivia's birthday is just one of several things that she and her fiancé, Jason Sudeikis, have to celebrate. The adorable couple is expecting a baby boy this year, and last weekend, the hilarious duo enjoyed one very exciting Oscars date night, where both stars took the stage to present awards. In honor of Olivia's 30th, take a look at some of her best tweets of the year!
Spent a good part of last night at my window watching underdressed drunk people looking for cabs. I hope the barefoot girls aren't dead.

— olivia wilde (@oliviawilde) January 1, 2014
Lucy and Desi had a baby and that baby is Sophia Vergara. #fact

— olivia wilde (@oliviawilde) January 4, 2014
Hahaaaa I just heard someone say I looked like a giant, walking pickle last night at the Globes. As a pickle enthusiast, I thank you.

— olivia wilde (@oliviawilde) January 14, 2014
I've been listening to so much "40s on 4" radio in my car that I live inside a Woody Allen movie now. Great writing. Tons of nudity.

— olivia wilde (@oliviawilde) January 18, 2014
No we aren't naming this kid Luke after Skywalker. Stupid bullshit tabloids. I would never do that to little Simba.

— olivia wilde (@oliviawilde) February 8, 2014
I miss rappers bragging about their high phone bills. #simplertimes

— olivia wilde (@oliviawilde) February 12, 2014
Pic from my Oscar fitting: pic.twitter.com/VrNkD41DCc

— olivia wilde (@oliviawilde) February 19, 2014
I just questioned whether it was safe to leave the house because it's, you know, RAINING. #LAmakesyousoft #seriouslythoughitmightnotbesafe

— olivia wilde (@oliviawilde) February 28, 2014
Front Page Image Source: Getty / Ferdaus Shamim