Philip Wood, the American Passenger on MH370
The Family of the American Aboard MH370 Feels Hopeful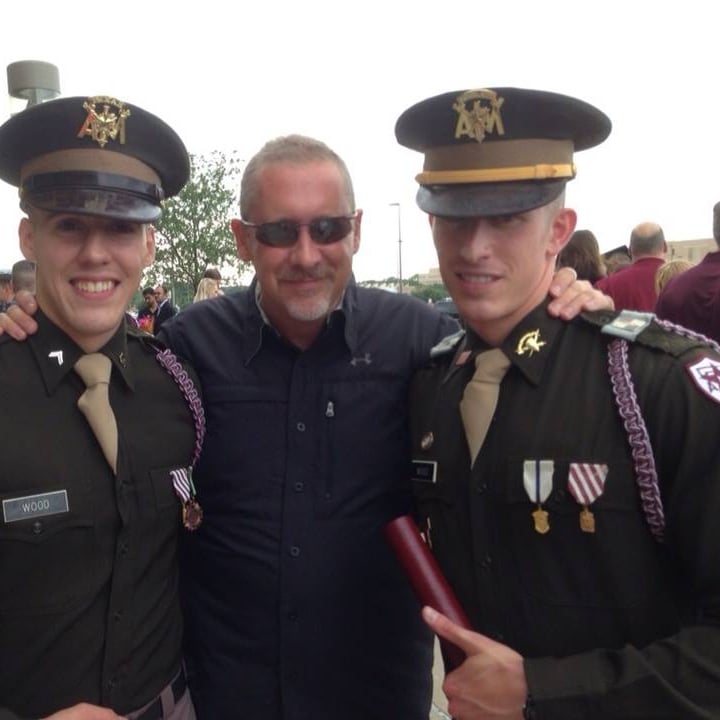 Source: Facebook user Christopher Wood
There's still a lot of mystery surrounding Malaysian Airlines Flight MH370, the plane that went missing on March 8, but as the search continues, stories about the flight's passengers are beginning to surface. The names of three American citizens are on the manifest released by the airline, and there's the possibility that a fourth passenger, an infant, may also be a US citizen. Among that group, 51-year-old Philip Wood is the only adult American on board, and Philip's family has spoken out to say they're holding out hope for his survival.
Christopher, Philip's 20-year-old son, said, "Until we have a definitive answer on his whereabouts and those of the plane and its passengers, we will refuse to believe that my father has passed away. He is and always will be a member of our family and, most importantly, my father, and I wouldn't give up hope so easily." Christopher attends Texas A&M, where he's part of the cadet program that his 24-year-old brother, Nicholas, served in too, and the college sophomore took to Facebook to share a photo of himself, Philip, and Nicholas.
Philip's girlfriend, Sarah Bajc, is also expressing hope. The couple had been planning to move in together in Malaysia, where Philip is a technical storage executive for IBM. "Until there's proof that Philip is dead, I refuse to believe it," she said. "If there's anybody that could survive something like this, it's him. I mean, he's such a fighter, and he has so much to live for."
There have been several theories about Flight 370 over the past week, and the latest reports suggest that the plane may have landed on a remote island in the Indian Ocean.