Sandra Oh Quotes About Her Parents at the Golden Globes 2019
Sandra Oh Gushes About Her Parents at the Globes: "I'm So Grateful That They Were Here"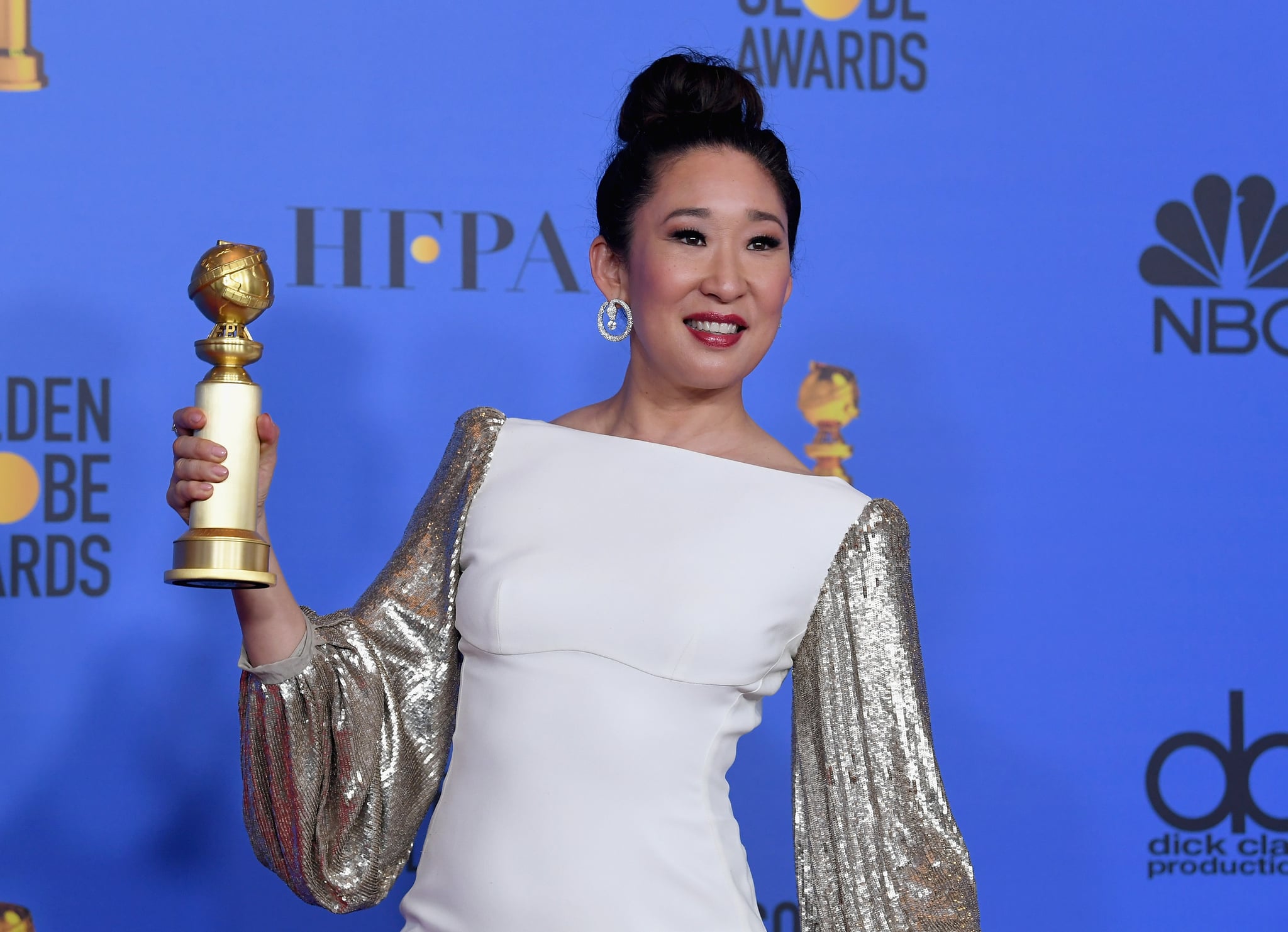 When Sandra Oh stepped backstage at the Golden Globes, she called it "the best night of my life." That sentiment should come as no surprise — the actress stepped out of her comfort zone and agreed to a hosting gig alongside Andy Samberg. Not only that, but she also became the second Asian actor to win the award for best actress, and she gave an incredible speech to boot. Oh, and did I mention that her parents, Joon-Soo Oh and Young-Nam Oh, were there to cheer her on? And that she nailed her hosting gig? Yeah.
POPSUGAR was in the press room for Sandra's postwin interview, where she was asked to comment on her remarkable night. As it turns out, she's not only the second Asian actor to take home the gold in the category. "I think I'm actually the first person of color to have hosted!" she said to the journalist who asked about her benchmark gig. "I'm really grateful to the HFPA to have asked me, and I just think . . . I'm aware of what it means, and I most humbly take that on. All I tried to do was do my best."
Sandra was also asked to talk about what it meant to have her parents there for the occasion. She practically glowed as she talked about it. (Don't worry — she was notified in the press room that her parents had gone viral and were trending all over the internet for being so damn cute.) "As for my parents, who are amazing and amazing people and internet sensations," she said, "they're so happy, and it's just the kind of thing, for Asian kids to make our parents happy; it's so fulfilling. I'm just so grateful that they were here and able to come." Next stop: the Emmys! Especially since Sandra was robbed last year.