Sarah Jessica Parker and Kim Cattrall Feud Details
Sarah Jessica Parker and Kim Cattrall Are Beefing Over SATC, and It's Breaking Our Hearts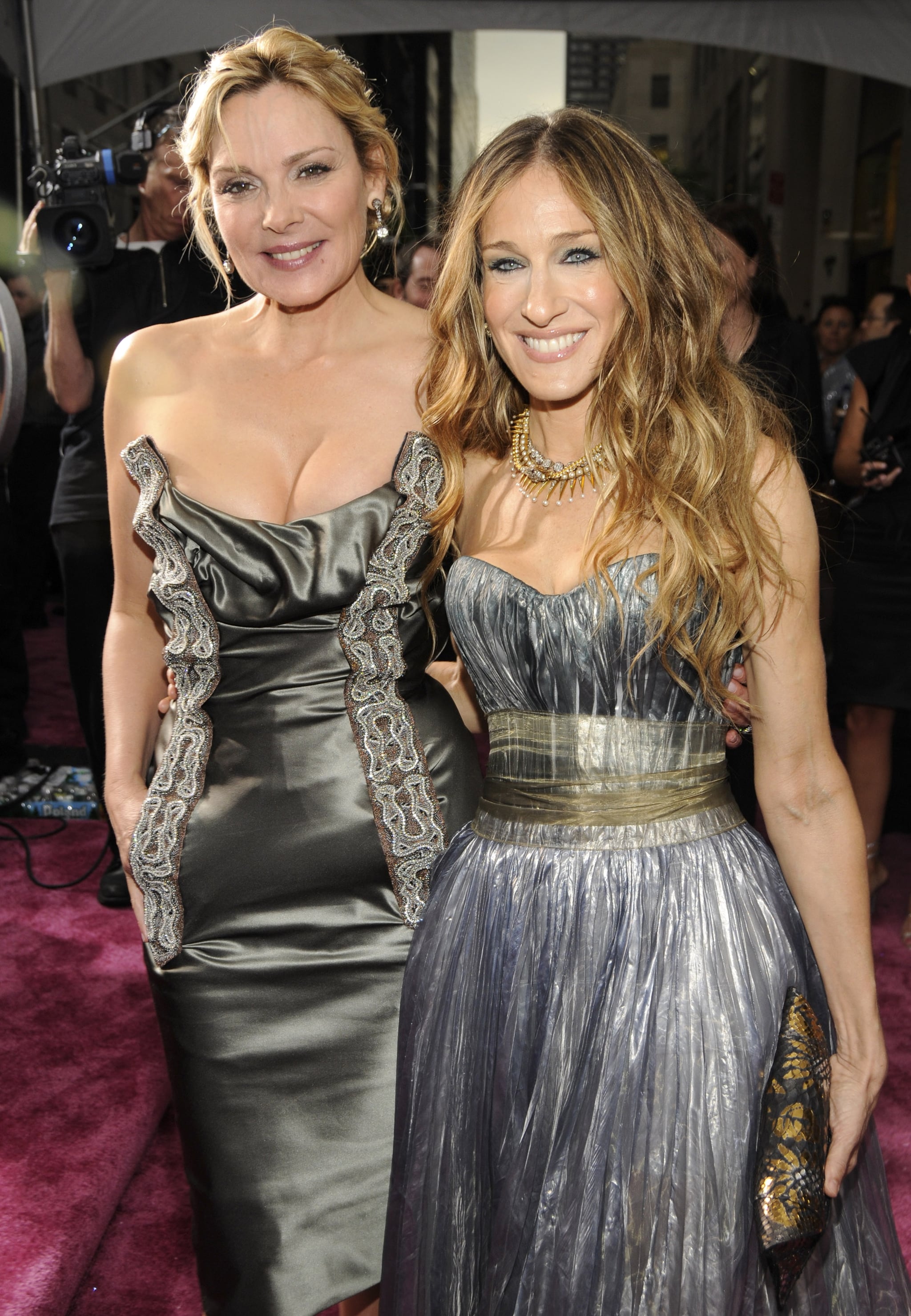 Image Source: Getty / Kevin Mazur
Sarah Jessica Parker recently confirmed that we're definitely not getting a third Sex and the City movie, but the ensuing drama between members of the cast has been even harder to deal with than the actual news. In an interview with Extra, SJP said, "It's over. We're not doing it." When asked if she was disappointed that there wouldn't be a third installment, she replied, "Absolutely, I'm disappointed. We had this beautiful, funny, heartbreaking, joyful, very relatable script and story." She added: "It's not just disappointing that we don't get to tell the story and have that experience, but more so for that audience that has been so vocal in wanting another movie."
The same day as SJP's interview, the Daily Mail reported that her costar Kim Cattrall — who played Samantha Jones on the hit HBO series and in the two movies — made "demands" and "ultimatums" to Warner Bros. that were the reason for the project not going forward. Kim took to Twitter to blast the rumors, saying, "The only 'DEMAND' I ever made was that I didn't want to do a 3rd film….& that was back in 2016." Her statement drew support from fans, as well as a comment from Willie Garson (Stanford Blatch), who wrote simply, "Huh?" The actor also expressed his sadness for "all crew holding on for negotiations to conclude for their jobs, and of course, the fans," adding, "Leave it at that."
Sarah Jessica's comments about the third movie did not sit well with Kim. While rumors of a rift between the main cast have persisted since the show was still on the air, things came to a head when the 61-year-old actress recently gave a scathing tell-all interview to Piers Morgan for the ITV series Life Stories.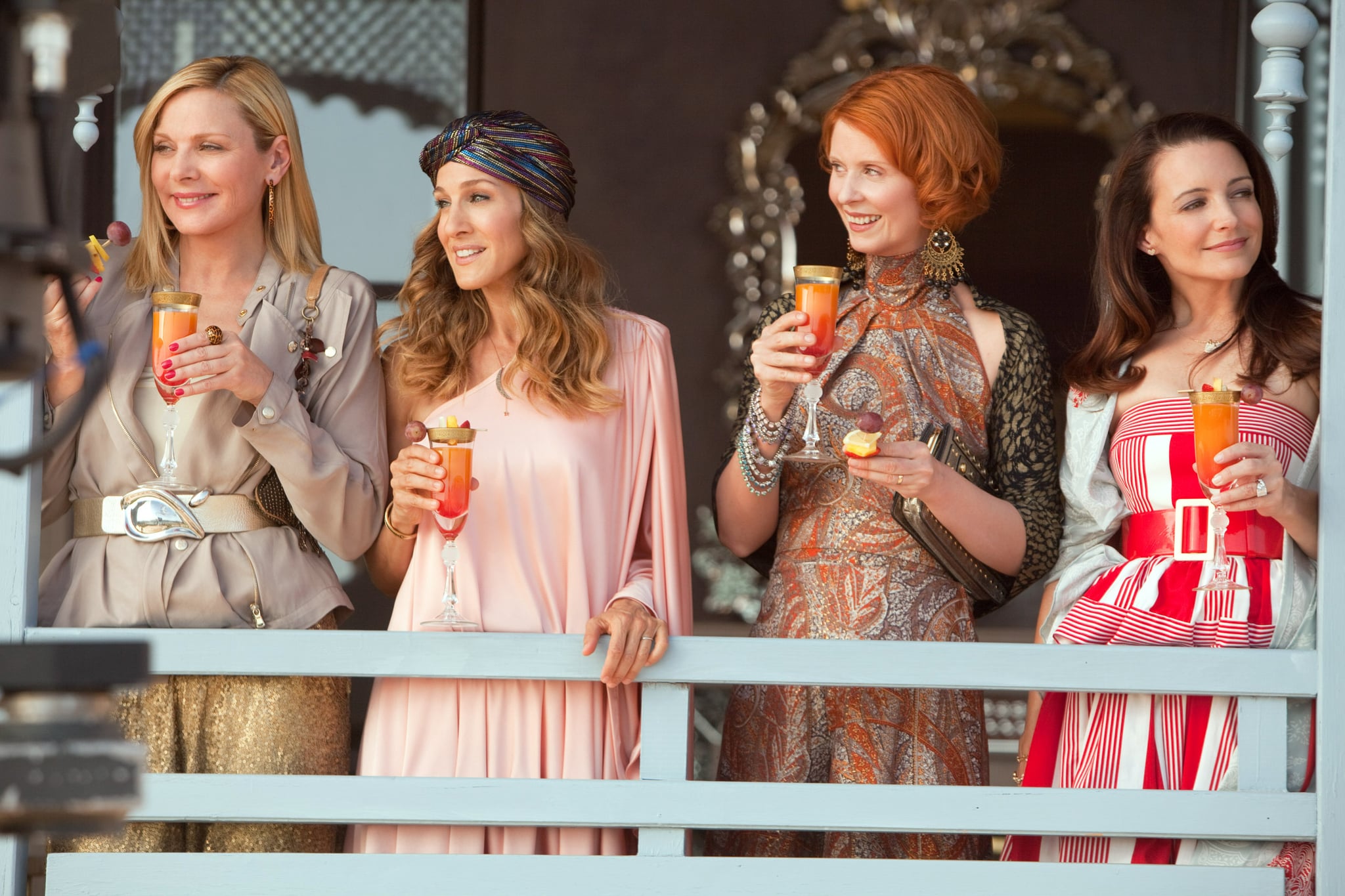 Image Source: Everett Collection
"And now, now at this very moment, it's quite extraordinary to get any kind of negative press about something that I've been saying for almost a year of 'no' that I'm demanding or a diva," Kim explained. "This is really where I take to task the people from Sex and the City and specifically Sarah Jessica Parker in that I think she could have been nicer." She continued: "I don't know what her issue is, I never have."
"Me playing her, that I can assure you will never happen," she said. "For me it's over, it's over with no regrets. I just wish that Sarah had been nicer."
She went on to call her relationship with the other women "toxic," adding that "the common ground that we had was the series and the series is over" and that she's never been friends with the cast. "We've never been friends. We've been colleagues and in some way, it's a very healthy place to be."
Kim also revealed that she can't remember the last time she spoke to her former costars. "Another thing that's really disappointing is that nobody ever picks up the phone and tries to contact you and say, 'How you doing?' That would have been the way to handle it." She did admit that there "is a genuine affection" for Sarah Jessica and that she wouldn't rule out a reconciliation — though she has no plans to play sex-crazed PR guru Samantha Jones ever again. "Me playing her, that I can assure you will never happen," she said. "For me it's over, it's over with no regrets. I just wish that Sarah had been nicer." Kim added: "I've moved on, this is what my 60s are about, they're about me making decisions for me, not my career, for me. And that feels frickin' fantastic."
As a massive Sex and the City fan, I have to admit that I'm with Kim on this one. I don't feel the need for another film, because I'd rather relive the amazing characters through show reruns. Furthermore, Kim (or any actor, for that matter) has the right to turn down reprising a role that just doesn't fit her life or interests anymore. What I do hope is that she and Sarah Jessica can patch things up, because I can't stand to see the stars from my favorite franchise beefing about anything but whether Carrie should have ended up with Big or Aidan.