Is Sex and the City 3 Happening?
Is a Third Sex and the City Movie on the Way? Here Are the Facts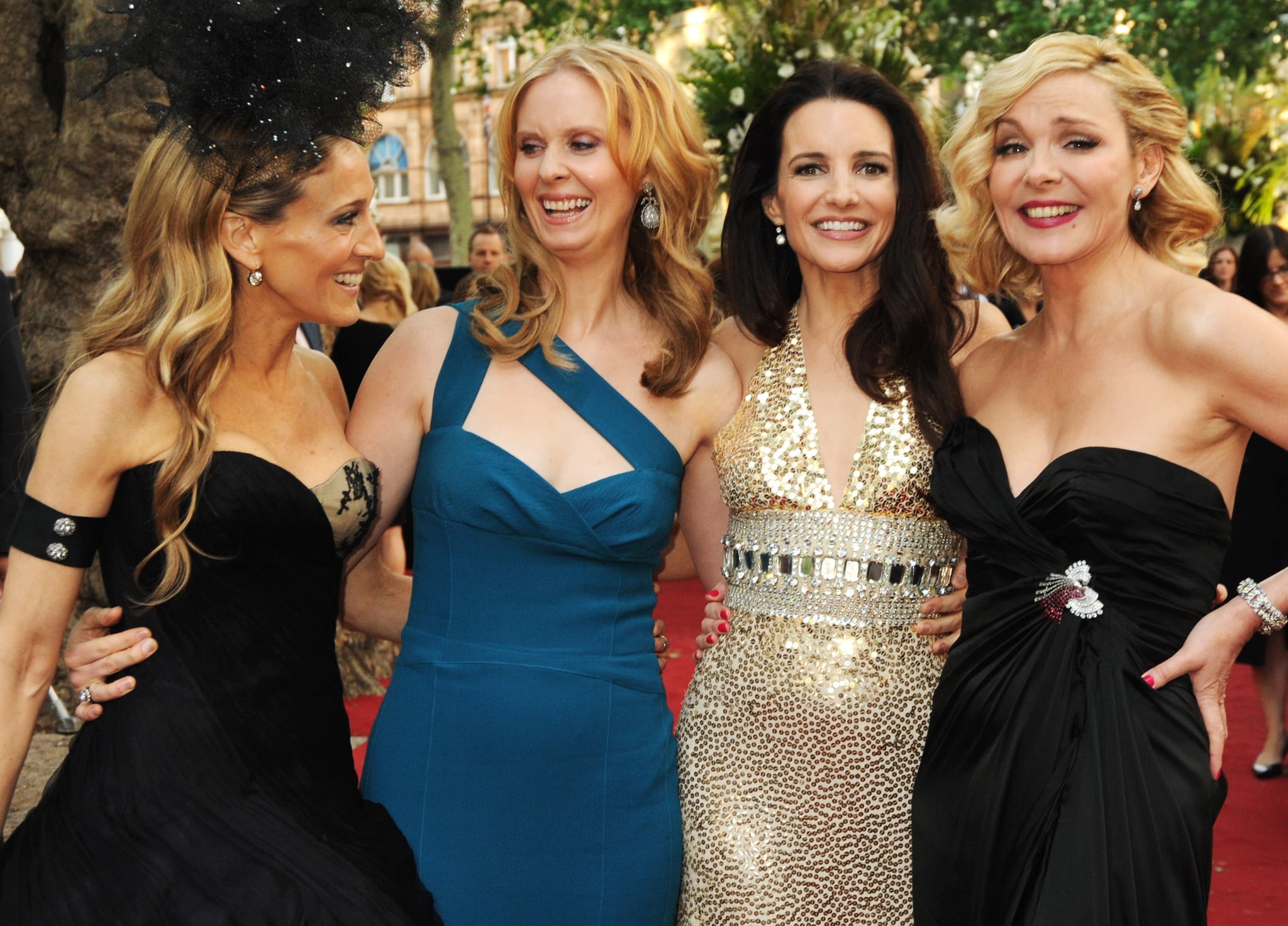 Rumors of a third Sex and the City film have been swirling ever since the second one was released. The stars have intermittently stoked the fire throughout the years, hinting that it's coming . . . maybe. Though the second film debuted to less-than-satisfactory reviews in 2010, events from the past two years still point to a revival starring Parker, Kristin Davis, and the whole gang that might be in the works. Let's review everything leading up to Parker's recent comments.
In 2014, Davis posted an interesting message to Parker, accompanied by a picture of the two at the premiere of Sex and the City 2:
@SJP Miss YOU XOXOXO!! <3 pic.twitter.com/UyZGtM2LaV

— Kristin Davis (@KristinDavis) October 3, 2014
As the world silently combusted, Parker replied:
@KristinDavis Me too you! Heard the news? X💕

— Sarah Jessica Parker (@SJP) October 3, 2014
Willie Garson, aka Stanford, weighed in on the rumors with E!: "I actually emailed young Ms. Parker and I haven't heard back yet, but what is going on?" As for whether he would want to be involved with a third film, he said, "I would do it till I'm 90."
Later in 2014, Jennifer Hudson also added fuel to rumors during an interview with Dish Nation. "Somebody just came to me talking about that," she said. "So if it's in the talks, it might happen. So look for it."
In May 2015, Parker posted this picture on Instagram:
Though she was talking about her shoe collection, we (understandably) thought the picture might be about a new SATC movie. Parker finally commented on the misunderstanding in an interview with Cosmopolitan, saying:
"Oh my god. When I posted that picture and people were in a rage at me, I was shocked. They were convinced I had been taunting them. I'm not that clever! And to what end would I relish dangling this idea and then saying there's no movie? I'm still finding people and being like, 'No @BoobityBopBeep! Why would I hurt you?' I've never been a mean girl."
While promoting her new HBO series in October 2016, Divorce, Parker reignited rumors. When asked about another movie, she told the hosts of CBS's Sunday Morning: "I will say that the idea, it rests in the butler's pantry. Not on the table, but somebody is holding it fairly nearby."
Until it's officially confirmed, we're skeptical. Stay tuned for more news about the potential sequel, and let us know if you would be excited to see it or if you're hoping it doesn't happen. In the meantime, take our Sex and the City quiz and relive the show's funniest moments!