Stacy Keibler Shares Photo of Her Daughter
Stacy Keibler Debuts Her Baby Girl, Ava!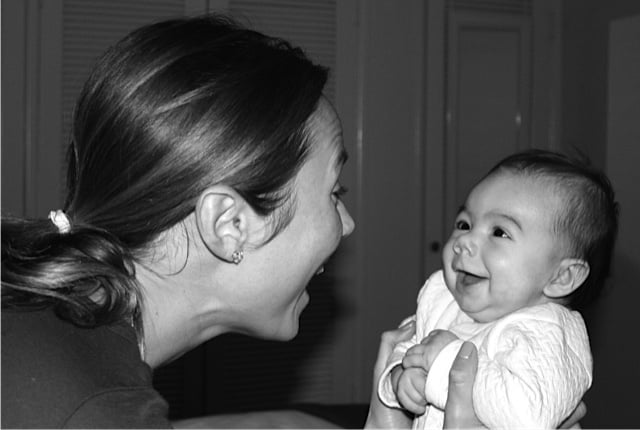 Stacy Keibler took to her personal blog on Monday to share the first photo of her daughter, Ava Grace Pobre, who was born in August. In an entry titled "Blessings," Stacy included the adorable snap while writing a heartfelt post about the arrival of her little one, saying, "Life can be unpredictable. You feel one way, and then . . . boom! You need to entirely change your perspective. That is certainly what happened to me this past year. Until I started dating Jared, the idea of being married and having a family was never on my radar. I was just hoping that the right love would find me." She added, "Ava has graced us with such joy, such light and such love — we never saw it coming. She is our special little lady, and I couldn't be more thankful for how she has opened my heart."
It's been a whirlwind year for Stacy, who married Jared back in March, less than a year after her surprising split from George Clooney. It's the first time we've gotten a glimpse of little Ava since her birth over the Summer, though we did see lots of Stacy's baby bump during multiple outings throughout her pregnancy, including a bikini-clad beach day in Mexico in May. Stacy isn't the only celebrity who became a mom this year — see all the stars who welcomed bundles of joy in 2014.