Taylor Swift Sings "Dilemma" With Nelly on Stage August 2016
Taylor Swift Gets Cozy With a Fellow Partygoer in The Hamptons After Joining Nelly on Stage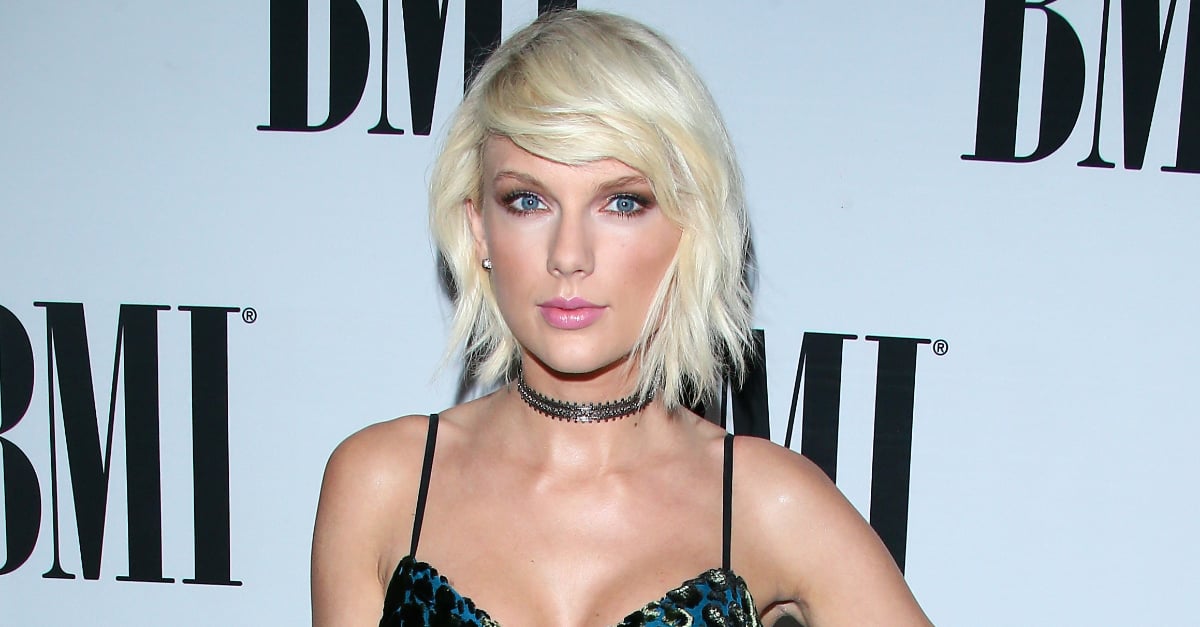 After her huge feud with Kim Kardashian,Taylor Swift enjoyed a little bit of fun over the weekend by hitting up a birthday bash in The Hamptons. The singer made a surprise appearance as she joined Nelly to perform his 2002 hit "Dilemma" on stage. Not only did she show off her signature tight curls as she donned a black skirt and matching cropped shirt, but she was also seen getting pretty cozy with fellow partygoer Mike Hess, who E! News confirms was the birthday boy that evening. In a Snapchat video, Taylor can be seen making her way over to him to give him a peck on the cheek.
Taylor Swift compareceu à festa do Nelly em Hamptons, NY (06/08). Confiram: https://t.co/UUjCmOZHR5 pic.twitter.com/wifRO5fsH3

— Swift World Brasil 🎄 (@SwiftWorld_BR) August 7, 2016
Although her boyfriend, Tom Hiddleston, wasn't there for the gathering, an E! News insider says that "Taylor was in an amazing mood and super fun all night. She danced her ass off. At first she didn't want to perform, but then Nelly asked her. Everyone was super into it; the crowd loved it." Taylor and Mike may have danced a little together on stage, but the insider adds that the "Bad Blood" singer spent most of the night with her friend Karlie Kloss. It turns out the three actually go way back, as a snapshot from Heidi Klum's Instagram shows the gang hanging out together at a New York Knicks game back in 2014.