Taylor Swift Tops Maxim Hot 100 List For 2015
Taylor Swift Tops Maxim's Hot 100 List — See Her Gorgeous Cover!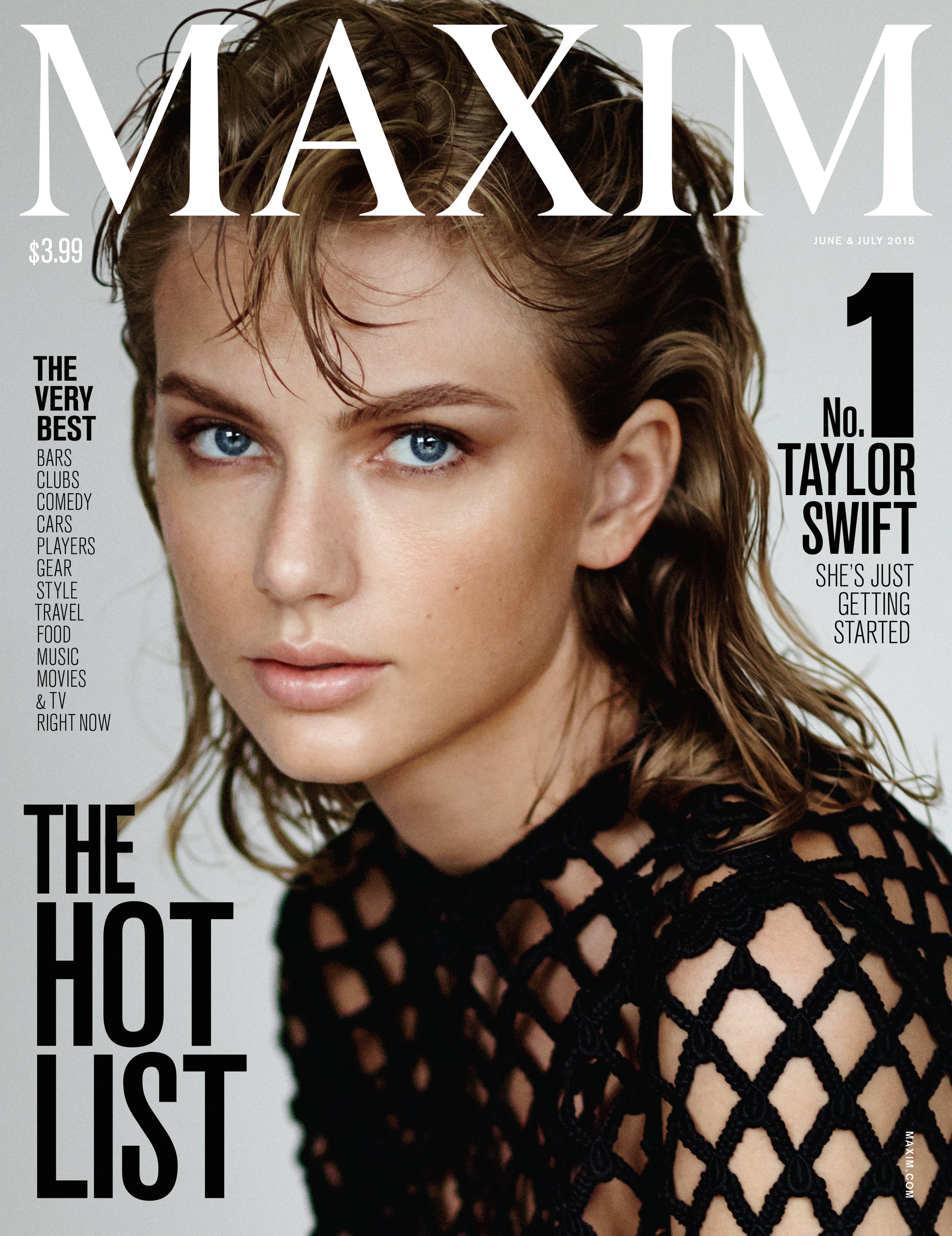 It's officially Taylor Swift's year. After she dominated the Billboard Music Awards in Las Vegas on Sunday by taking home eight awards, it was announced on Monday morning that Taylor is at the top of Maxim's Hot 100 list for 2015. Taylor follows in the footsteps of past winners including Candice Swanepoel (2014), Miley Cyrus (2013), Bar Refaeli (2012), Rosie Huntington-Whiteley (2011), and Katy Perry (2010). Taylor, who looks gorgeous on the cover with minimal makeup, said the honor is the cherry on top of her busy year. "It's really nice and such an incredible compliment. This year has been my favorite year of my life so far. I got to make an album exactly the way I wanted to make it. I got to put it out exactly the way that I dreamed of putting it out. Every one of these kinds of whims and ideas came to fruition. The videos — I'm proud of those, I'm proud of the tour, I'm proud of the way this has all happened. In the midst of all that, this is really nice." In addition to her professional success, Taylor recently found love with DJ Calvin Harris. See her beautiful cover above, then check out her adorable PDA with Calvin at the Billboard Music Awards.