Timothee Chalamet Seeing Tonya Harding at 2018 Golden Globes
Timothée Chalamet's Reaction to Seeing Tonya Harding at the Golden Globes Will Make You LOL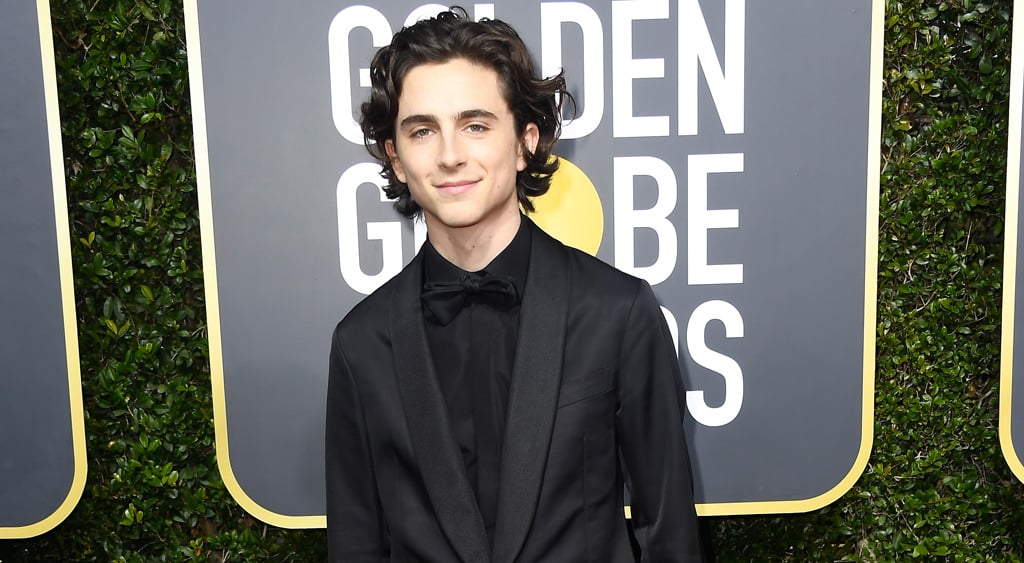 It's safe to say up-and-coming actor Timothée Chalamet was having a great time at the Golden Globe Awards on Sunday night. Not only did the 22-year-old star score a best actor nomination for his phenomenal work in Call Me by Your Name (as well as a group win for Lady Bird), but he was also one of the most expressive members in the audience while host Seth Meyers and the presenters did their thing up on stage. If you blinked, though, you probably missed his best moment.
During Allison Janney's acceptance speech for her role in I, Tonya, a biopic about ice skater Tonya Harding, the actress mentioned that the real athlete was among the Hollywood A-list in the Beverly Hilton. Fortunately for all of us, Twitter user silkysheets (an excellent username, I must note) captured the exact moment when the camera caught Timothée realizing he was sitting next to Tonya Harding:
timothée realizing THE tonya harding is sitting right next to him is a mood pic.twitter.com/zCUmSDyBnt

— kris (@canihiturvape) January 8, 2018
Hey, since the Tonya Harding scandal happened in 1994 and Timothée wasn't born until 1995, maybe he didn't recognize her! Or maybe he didn't see her at first because she was sitting behind him? Either way, this is just another reason to love this rising star.