Watch the State of the Union Speech Online
Watch the State of the Union Online Tonight
Tonight at 9 p.m. EST, President Barack Obama will deliver his annual State of the Union address, in which he plans to issue an executive order raising the minimum wage of federal contract workers to $10.10 per hour. If you're unable to make it to a television to catch the speech or to see who the First Lady has selected to sit with her during the event, there are plenty of ways to watch on your computer or mobile device.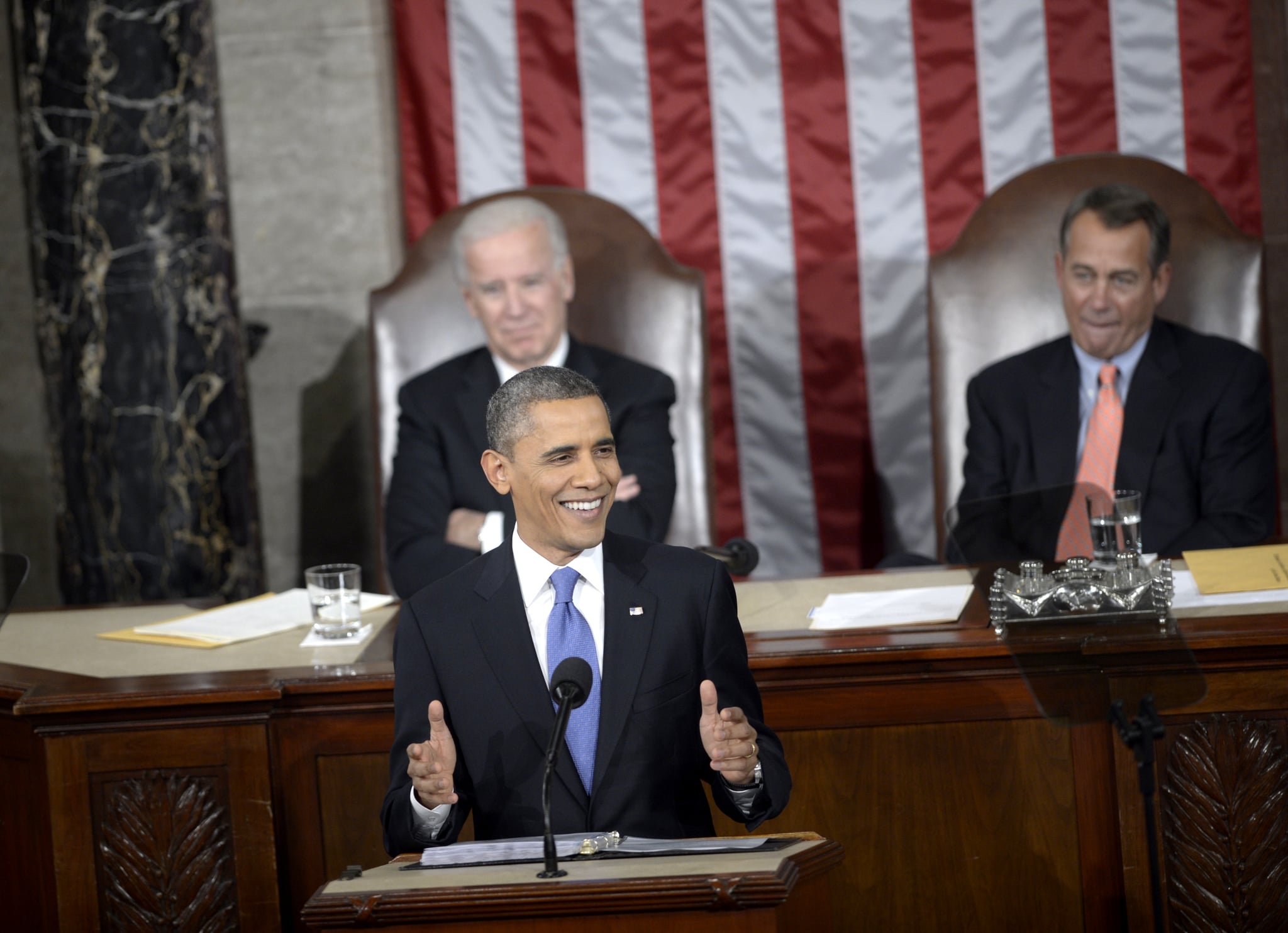 Tune in to the live YouTube stream below, via the White House Facebook page, with the White House's iOS and Android apps, or on the newly mobile-optimized White House website.
After the speech on Jan. 29, the White House will host the virtual "Big Block of Cheese Day", with administration officials logged in to social media all day long to answer Americans' pressing (or not-so-pressing) questions as submitted with the hashtag #AsktheWH. Log in to Twitter, Facebook, Tumblr, Instagram, and the day's Google+ Hangout to see what's on Americans' minds in 2014.