What Is Elton John's Real Name?
The History of Elton John's Name Is a Success Story on Its Own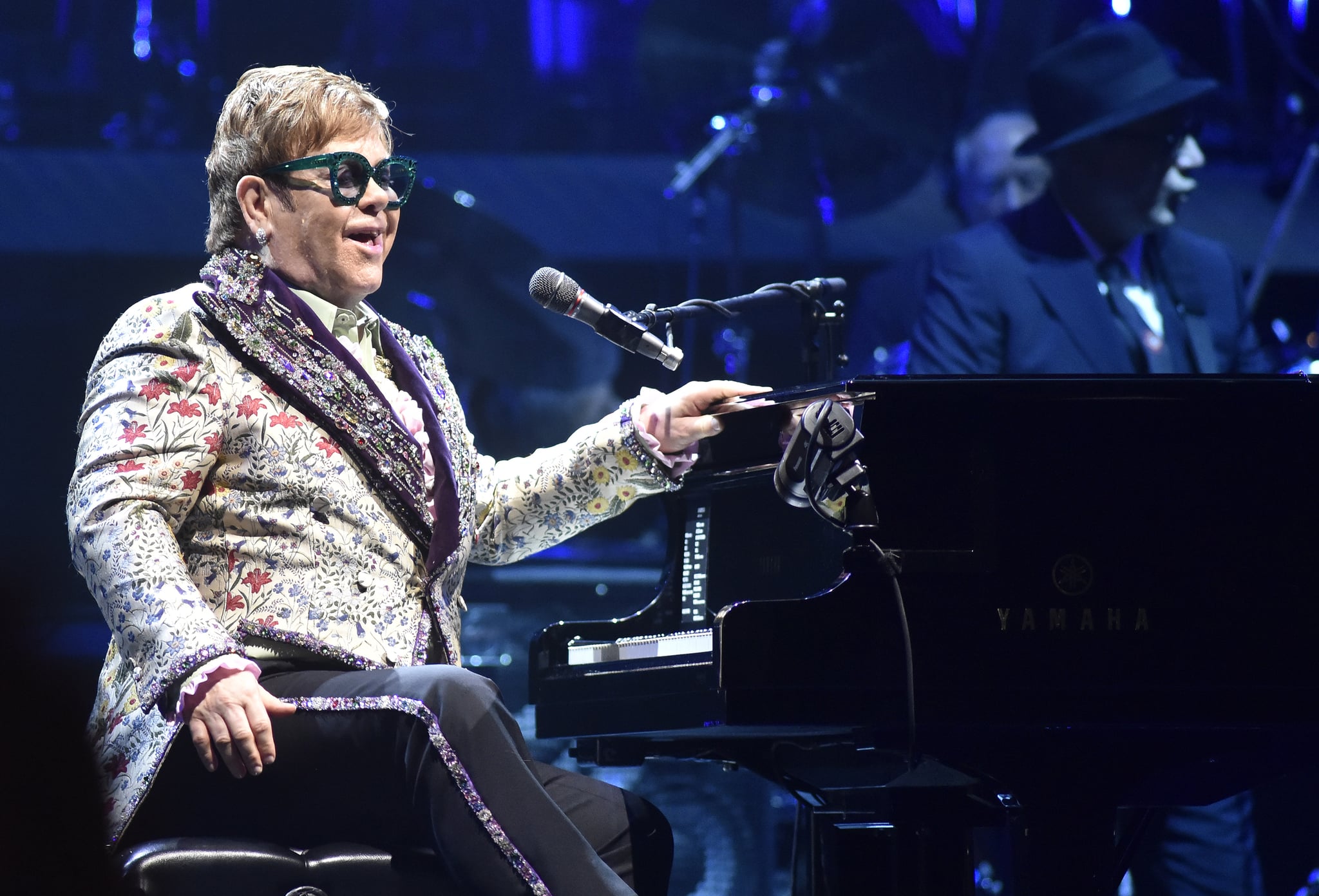 Elton John is such an icon, it's easy to forget that his birth name is something entirely different. But his biopic Rocketman, starring Taron Egerton, reminded us that he actually changed his moniker early on his career. So what's the story? Who was he before Elton John (and before Sir Elton John)?
The backstory is quite simple, actually. The 72-year-old musician was born Reginald Kenneth Dwight, and he kept that name while he was a pianist for the '60s band Bluesology. However, as he was preparing to embark on a solo career, he realized he'd have to change his name to something more interesting.
In a 2002 interview on CNN's Larry King Live, the singer explained how the title switch came to be. "I was making a record, and I had to choose a name, because they said, 'You can't make a record under the name of Reg Dwight, because . . . it's not attractive enough.' And I agreed with that, and I couldn't wait to change my name anyway, because I'm not too fond of the name of Reginald. It's a very kind of '50s English name."
That's why in 1968, he decided to combine the names of his Bluesology band mates Elton Dean and John Baldry, which they agreed to allow. "I picked Elton because . . . nobody seemed to have the name Elton," he continued on Larry King Live. "And I picked John to go with it. It was done on a bus going from London Heathrow back into the city. And it was done very quickly. So I said, 'Oh, Elton John. That's fine.'"
Shortly before the release of his 1972 album Honky Chateau, Elton legally changed his name to Elton Hercules John. He reportedly chose "Hercules" as his middle name because it was the name of a horse on the old British sitcom Steptoe and Son. His new moniker received yet another tweak on Feb. 24, 1998, when Queen Elizabeth II awarded him the title of Knight Bachelor for "services to music and charitable services." From that day on, he was officially Sir Elton John!
Image Source: Getty / Tim Mosenfelder