Who Is Ben Higgins Dating in 2019?
Former Bachelor Ben Higgins Officially Confirms His Relationship With Girlfriend Jessica Clarke
Bachelor Nation has gotten to know Ben Higgins throughout different stages of his life. After a recent cameo on The Bachelor, we couldn't help but wonder what this handsome man has been up to. We know that the cofounder of Generous International LLC and podcast host at iHeartMedia is very focused on his career, but seeing him again also made us wonder — is he single?
Well, we can now confirm that Ben is off the market. On Feb. 20, he officially announced that he's dating a woman named Jessica Clarke. Ben posted a picture of the two together, adding, "I've been selfishly keeping this girl to myself for too long! Hey friends meet @jessclarke_! I successfully slid into her Dm's a few months ago. I took a risk and I am glad I did. She is someone special, and I look forward to where life is going to take us. Stay tuned for the journey." Jessica also made the announcement on her personal page.
Ben first started out pining for Kaitlyn Bristowe's heart during season 11 of The Bachelorette, and after being runner-up, he became the leading man on season 20 of The Bachelor. He proposed to Lauren Bushnell at the final rose ceremony, and their engagement seemed picture-perfect; the duo even landed their own show, Ben & Lauren: Happily Ever After? Sadly, they broke up. Ben ended up on The Bachelor Winter Games, which he left early because he wasn't in the right headspace to be there. It's been a while since then, and it looks like his love life is headed in a positive direction.
But let's rewind. Ben and Lauren broke up in May 2017, and we didn't get a reason as to why it didn't work out right away. Lauren expressed that she was hurt that Ben loved JoJo Fletcher, the runner-up on his season, even though he loved Lauren more. Pressure from the public eye also seemed to play a role in the split. Although Lauren had moved to Denver to be with Ben, the two ultimately couldn't make it work.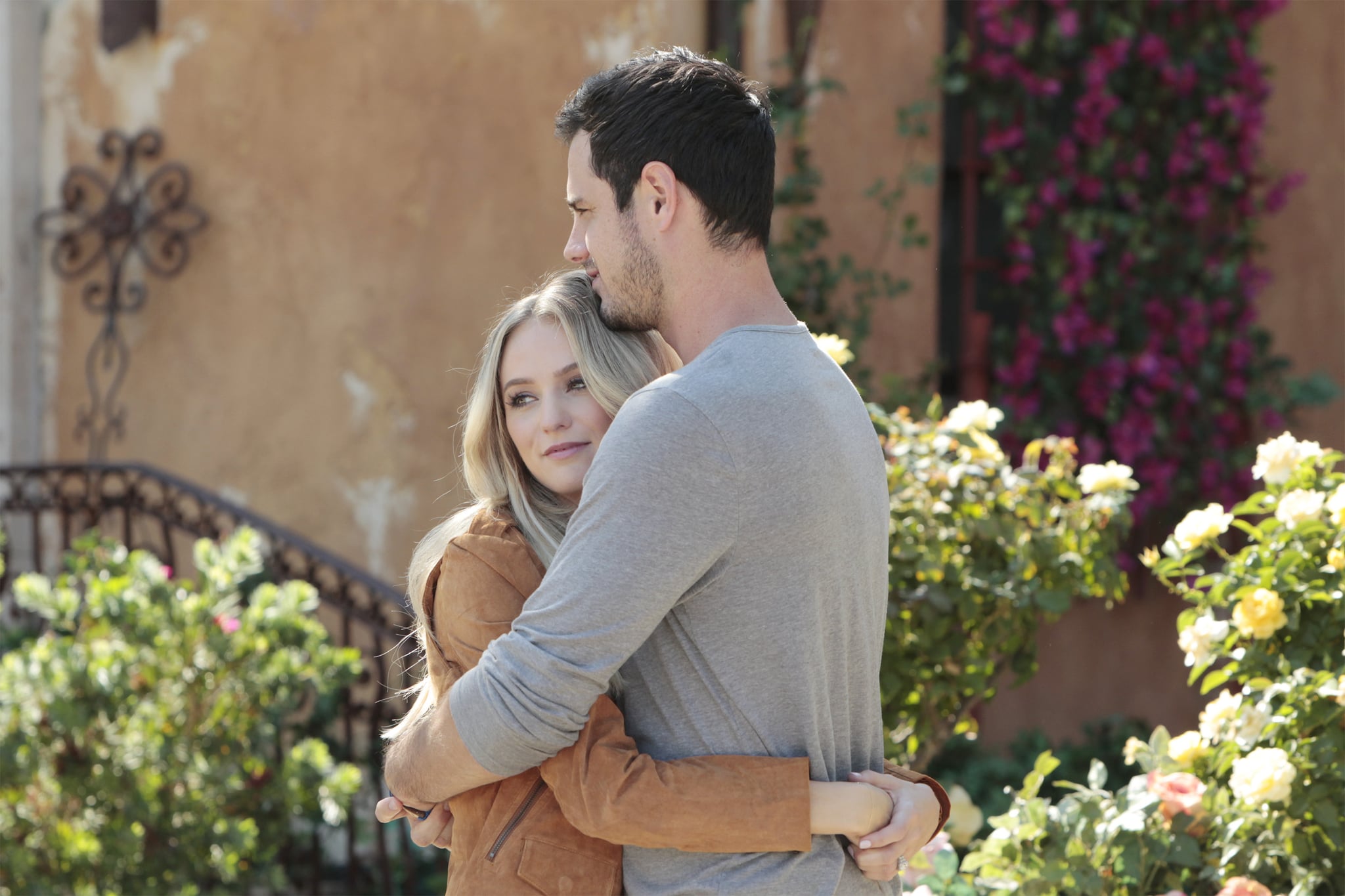 It appeared that Ben was ready to try dating again when he signed on to The Bachelor Winter Games. However, it didn't take long for him to realize that he shouldn't be there. He decided to leave and told Chris Harrison (in reference to his failed engagement), "As much as I've moved on, and I have, it still hurts." At that point, it seemed that Ben was not ready to date just yet, but things have changed since then.
In August 2018, Ben told Us Weekly, "I'm not dating but am interesting in dating, open to dating." Then, on the Jan. 14 episode of The Ben and Ashley I Almost Famous Podcast, when the two Bachelor alumni interviewed Colton Underwood, Ben confirmed there is someone special in his life (who we now know is Jessica).
"I was just telling someone the other day I started dating again," Ben said on the podcast. "This is big news, right? I am dating." Ben also teased a future podcast in which they'll talk more about Jessica, saying, "We will talk about in a couple weeks."
Back in 2017, Ben said that it wasn't totally out of the question that he would sign on as the Bachelor again. But it looks like he wouldn't do it at this point . . . for the best possible reason!