Who Was Demi Lovato's Date at the American Music Awards?
Demi Lovato Made a Political Statement With Her Date to the AMAs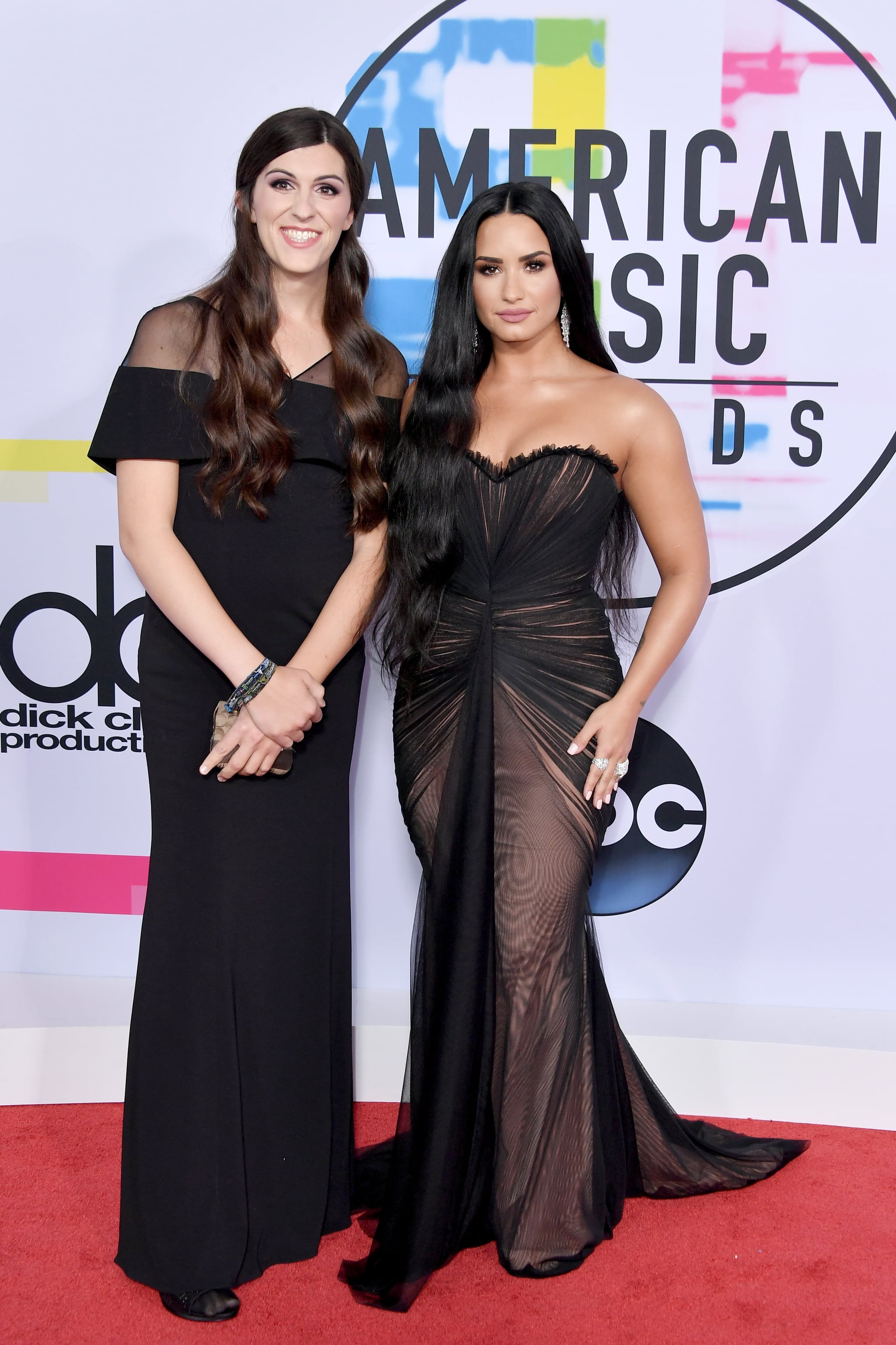 Demi Lovato used the American Music Awards red carpet to make a political statement with her unexpected date. The superstar, who stunned in a black gown, brought Danica Roem with her to the award show as part of GLAAD's Together movement, which calls on communities to unite and speak out in favor of equality.
"We connected because I heard her story. I was just completely inspired by that," Demi told E! News on the red carpet. "My story with 'Sorry Not Sorry' is about bullying, and I wanted to have her in the audience with me tonight because I feel like we've been through some of the same things and now we get to share this experience together."
GLAAD connected Demi with Danica, who is the first openly transgender person to be elected to the Virginia legislature. In the November 2017 election, she ran as a Democrat against Republican incumbent Bob Marshall, who had held the position for more than 20 years and was known for introducing anti-LGBTQ+ legislation. A month before the election, Danica was officially endorsed by former Vice President Joe Biden.
"Demi Lovato and Danica Roem are two strong and inspirational women who embody the need for all Americans to stand together united and to take action today against any form of discrimination and oppression," GLAAD President and CEO Sarah Kate Ellis said. "Danica Roem is a trailblazer whose win in Virginia showcased both how young people and marginalized communities can impact voting results and how every American deserves an opportunity to work hard and achieve their dreams. Demi Lovato continues her legacy of raising the bar for entertaining audiences around the world and for spotlighting social issues that need the most attention."