Who Is Kelly Marie Tran?
Who Is Kelly Marie Tran? Meet the Actress Who's Making Star Wars History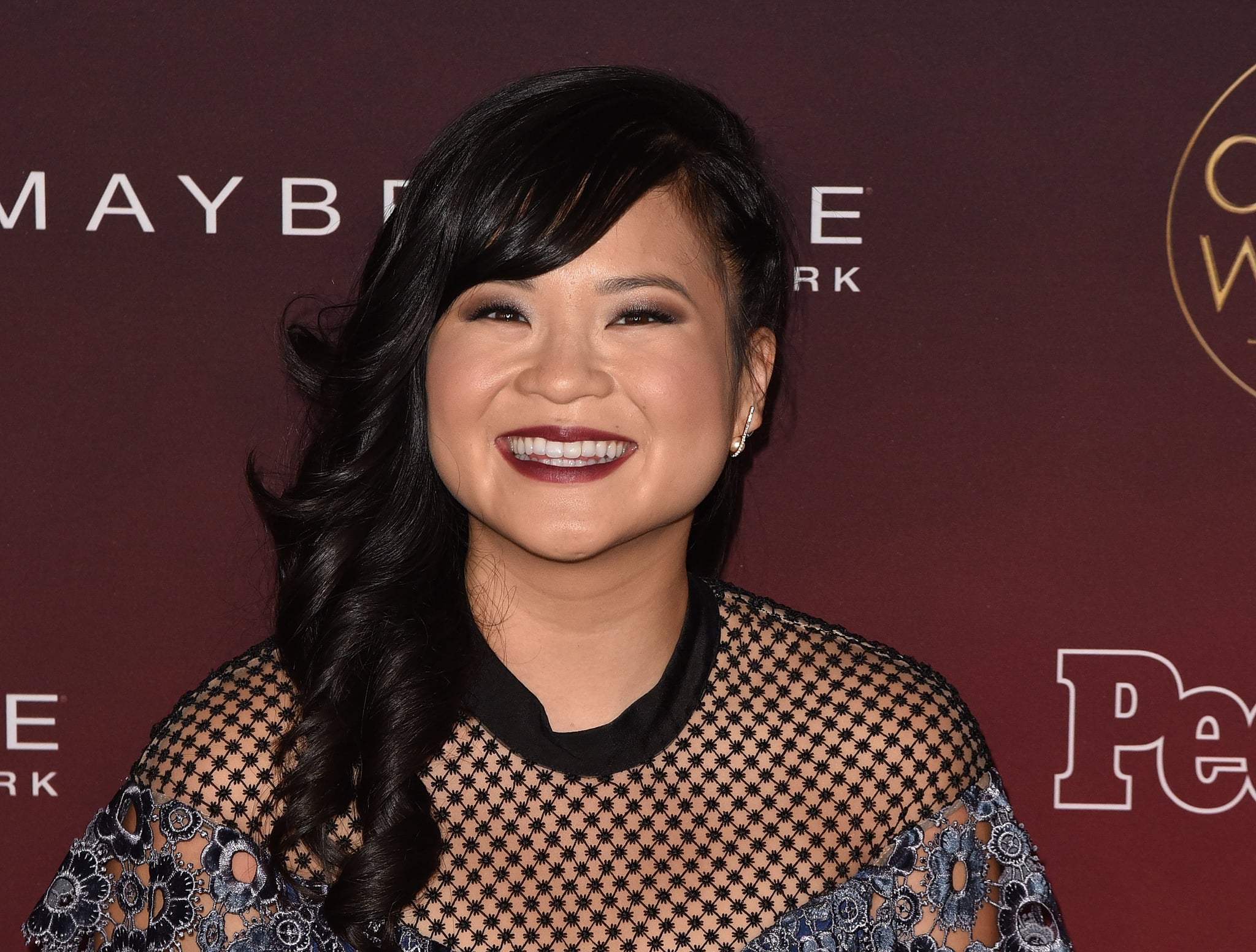 Star Wars: The Last Jedi doesn't hit theaters until Dec. 15, but everyone is already talking about the movie's breakout star: Kelly Marie Tran. The 28-year-old has actually been acting since 2011, but The Last Jedi is Kelly's first major movie role. In fact, Kelly admits she's still adjusting to the overnight fame. "I just still can't believe it's all happening," she recently gushed to People. "I keep having to remind myself that I'm in a movie. I'll just go to LA Fitness and go to Ralph's and go to the grocery store and nobody knows who I am. Then I come to these events and I'm living this weird Hannah Montana life." Keep reading to get to know Kelly before she blows up.
She is the newest member of the Star Wars franchise. In The Last Jedi, the 28-year-old plays Rose Tico, who is a member of the "support crew that keeps the Resistance starfighters flying" who "has hated the First Order since she was a child."
She is also the first Asian-American woman to appear in a Star Wars film. "My parents came over to America after the Vietnam war in the late '70s," Kelly told People in October. "They worked from nothing just to give me the opportunity to have a dream. I'm not from an entertainment family at all. My mom works in funerals and my dad works at Burger King."
You might have seen her before. In addition to working as a food tour guide, Kelly has also made guest appearances on shows like About a Boy, Ladies Like Us, and Adam Ruins Everything.
Carrie Fisher taught her a valuable lesson. Kelly got the opportunity to work with the actress before she passed away in December 2016, and she says Carrie had some great advice for her. "She told me that this was an amazing experience and to enjoy everything because it's fleeting and it'll go away," she told Rolling Stone. "But if there's anything else that you want to do — if you want to write, want to produce, whatever — start now because there's going to be a time when you aren't looked at the same way. She is really someone I got a lot of comfort from — just her presence. Because I didn't know what this was [going to be] like. This was my first movie, and I remember being scared and not wanting to lose this job."
Acting isn't the only part of the entertainment industry she's curious about. "I eventually want to write and direct and produce my own stuff," she revealed to Rolling Stone. "That's a long journey that I'm starting because of that advice from Carrie. I'm one of those people where if I get a piece of advice from someone I look up to and respect, I'll really listen to it."