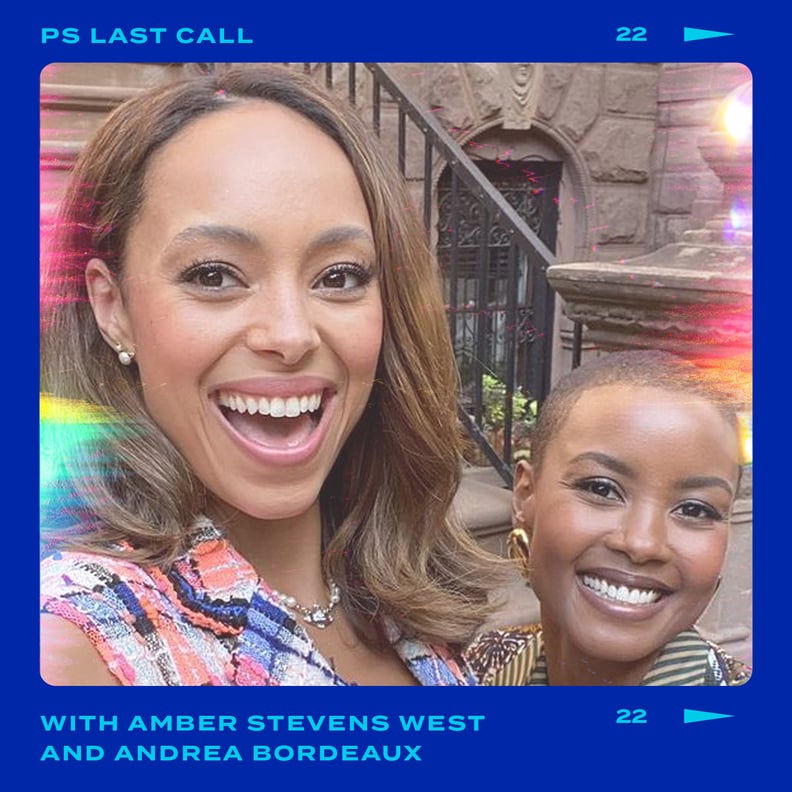 Courtesy of Amber Stevens West and Andrea Bordeaux
Courtesy of Amber Stevens West and Andrea Bordeaux
In our Q&A series Last Call, we get down to the bottom of every last thing with some of our favorite celebs — from the last time they were starstruck to the last song they listened to. This week, Amber Stevens West and Andrea Bordeaux take our call.
It didn't take us long to fall in love with Starz's Run the World. On top of the dramatic romances, eye candy, and incredible fashion, the show spotlights the incredible friendship between four women living in Harlem. As we've watched the first season and gotten to know the characters, it's almost like Whitney Green (Amber Stevens West), Ella McFair (Andrea Bordeaux), Renee Ross (Bresha Webb), Sondi Hill (Corbin Reid) have become our best friends as well. Just as the four women have grown together on screen, the cast has become just as close in real life.
Ahead of the Run the World finale on July 11, Amber Stevens West and Andrea Bordeaux shared that one of the most rewarding parts of starring on the show has been developing a bond with each other. "I developed friendships with the three of them because of the show," Andrea told POPSUGAR. "It's sort of this beautiful combination of getting to have these rich experiences as Ella, but then also getting to have these bridged, beautiful experiences with these women as Andrea."
With the entire first season being out now, the actresses hope that people, especially young Black women, feel represented in these characters. "I'm hoping that a lot of people who are watching the show, who weren't really seeing themselves reflected on screen, can identify with [these characters]," Amber said. Andrea added that the support from fans has meant the world to them. "That's who we're really doing the show for," she said. "Of course, we're getting to have such great experiences and we get so much out of it, but we're doing it for, first of all, the Black women out there, but then everybody else who also is connected to these incredible characters." As we cross our fingers for a season two renewal, see what else Amber and Andrea had to say in their Last Call interview.
What was your last day on set of Run the World like?
Andrea Bordeaux: My last day on set was filming with Rosie [O'Donnell] for episode six, because that was the episode that we filmed last. It was great. It was just beautiful. I think it snowed that day and it was really hard to say goodbye to everybody. I kept like running back into the stages to like get last-minute hugs. It was bittersweet having that last day on set.
Amber Stevens West: I think mine was exactly the same as yours. I went right after you. So you finished your scenes with Rosie and then I did all my scenes with Rosie and then it was over. I remember people were popping bottles of Champagne. It was still [during COVID-19 restrictions], so you couldn't really like celebrate in the way that we normally would where everyone really parties together. So it was a bittersweet like, can we hug goodbye?
Last thing you did for self-care?
ASW: I had a manicure yesterday.
AB: My last self-care was some self loving. I'll just leave it at that.
Last song you listened to?
ASW: I've been listening to a lot of Fela Kuti, actually, which is very random. So you know, some African vibes.
AB: A song called "Moon Rise" by TOKiMONSTA. She's a producer/DJ. She does like hip-hop, vibey stuff. She's amazing.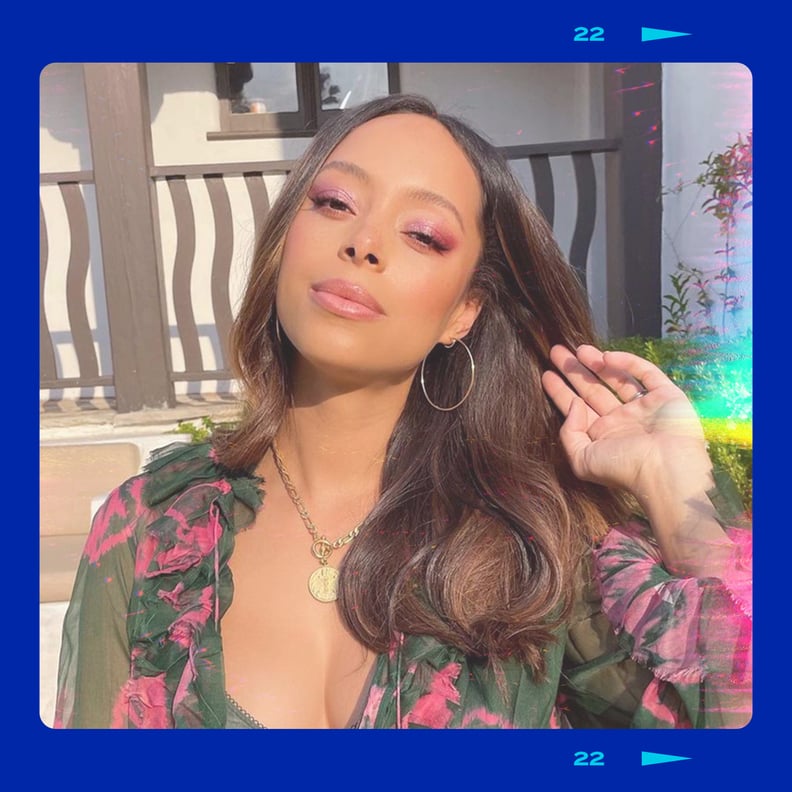 Last thing you did with one of your Run the World costars offset?
ASW: We all hung out the other day. Bresha got engaged, so we did a little celebrating for her and Corbin. Corbin also got engaged a few months ago, but we didn't get to celebrate her. So all the girls were at my house the other day and we ate vegan Thai food. Man, y'all were here for like seven hours. We were having a dinner and drinks and we couldn't stop talking.
AB: We're all standing in her kitchen and we're all yawning, but we're still talking. We gave each other hugs and then another conversation gets started.
ASW: Yeah, it was a very long goodbye. A two-hour goodbye.
Last piece of advice you received that changed your life?
AB: To take responsibility for every single experience that I have because I'm the creator of my world. That's the only way to empower yourself is to take full responsibility.
ASW: That's a really good answer, [I was going to say something about] breastfeeding. Just having more patience and grace with yourself at the very beginning as a new mom, and not having a lot of pressure. because I'm about to give birth [to my second child]. So I'm just trying to remember what it was like the first time around. Your breast milk doesn't come in right away and it can feel like you're a horrible mom, because you can't feed your baby, so just being more patient with that and understanding that it's a natural process.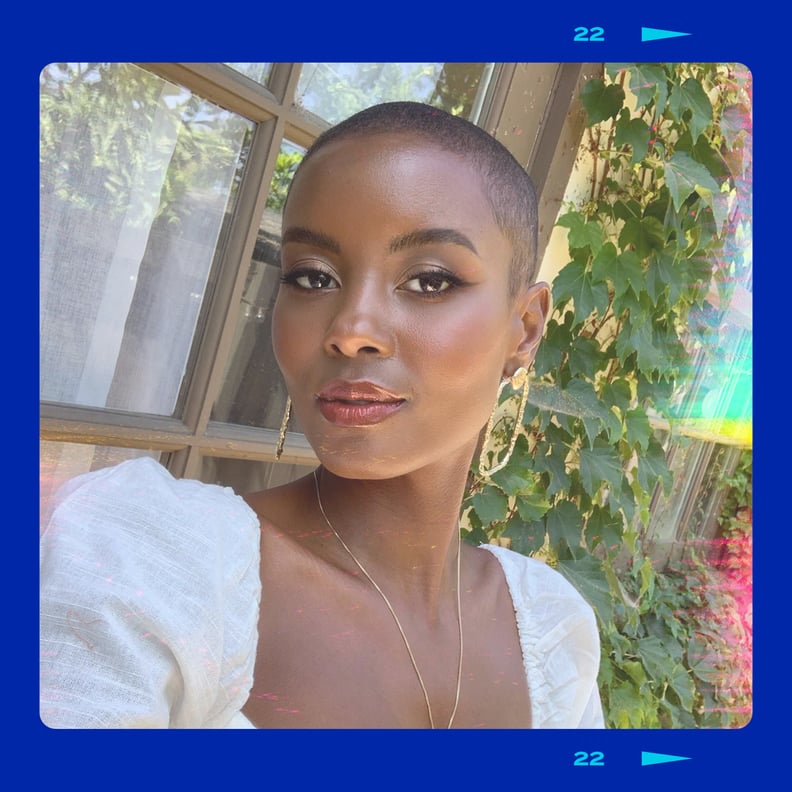 Last show you binge-watched?
AB: It was either Lovecraft Country or Emily in Paris. I haven't binged something in a long time. That's when we were filming. I would go home when I would have a free evening and I didn't have to get up at four o'clock in the morning and I would just sit on the other couch and watch three or four episodes.
ASW: I just downloaded Discovery Plus the other day so that I could watch the Magnolia Network preview, because that's where I'm at in my life. I've watched all of Joanna Gaines cooking [show].
Last thing you both ordered online?
AB: Vegan Thai food?
ASW: The Thai food from the other night? Probably. I think I ordered clothes for my kid.
AB: I bought a necklace. A rose quartz necklace that looks like a potion bottle. I can't wait to get it.
Last time you were starstruck?
AB: I've never been starstruck before.
ASW: Many, many years ago I was at a party and I had the opportunity to meet Courteney Cox and I got really weird and I didn't. And I was like, 'I guess I'm scared of her.' So I guess that was starstruck, but that was probably like 10 years ago. I'm a big Friends fan.
AB: That makes sense. I know I probably would get starstruck if I ever got to meet Mariah Carey, I think she's the only one.
ASW: She's not even a human being.
AB: She's not. Not with that voice. Yeah, she is the queen of Christmas, of high notes, and whistles, and all of the great things.