The Bachelorette: Are Clare and Dale Still Together?
So, Are Clare and Dale Still a Couple After Leaving The Bachelorette Together?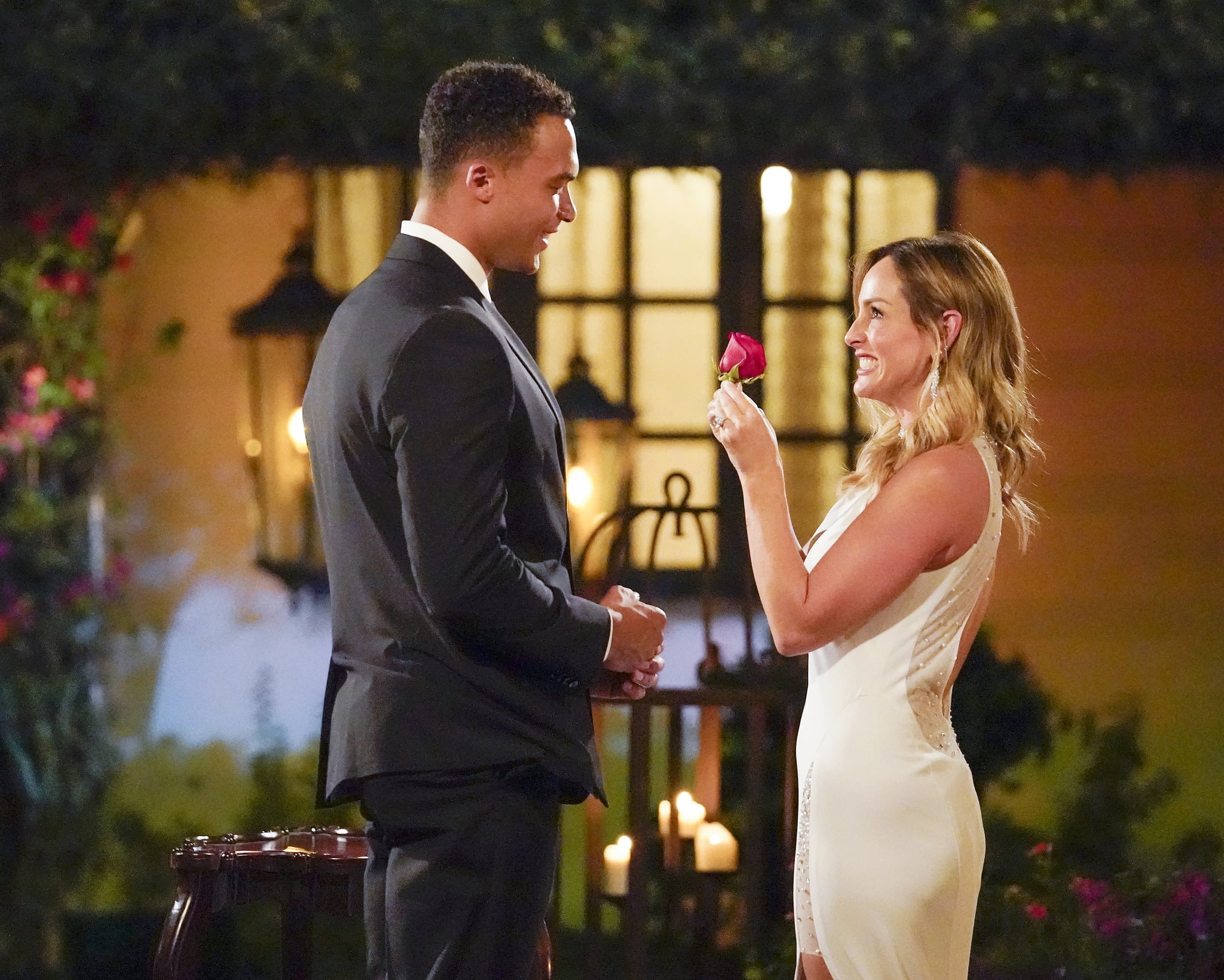 The biggest question after Clare Crawley and Dale Moss's dramatic departure from The Bachelorette was whether or not they'd stay together after the whirlwind of the show. On Tuesday night's episode, the couple sat down with Chris Harrison and revealed that, yes, they're still together and as happy as they'd hoped!
In their first joint on-air interview, Clare and Dale seem pretty happy with the decisions they made. Clare called it "a dream come true" and said that it was love at first sight, and Dale agreed with her, saying, "It was [love at first sight], hands down." When asked about her game-changing decision, Clare reiterated that she feels confident in her choice and that she and Dale really are as strong a match as they seem. "Everything he was looking for was everything I was looking for," she gushed.
The couple also doubled down on promising that they really did fall in love at first sight on the show, and not from communicating beforehand. With the unusually large gap between the cast announcement and the start of filming, due to the novel coronavirus (COVID-19) pandemic shutting down production for months, there were plenty of rumors that Clare had secretly been talking to Dale before filming even started. Both of them categorically denied it when Chris asked them. At this point, they're looking to the future — although they do indicate slightly different priorities in their interview: Clare seems especially excited about starting a family, while Dale mentioned wanting to get married first.
Clare and Dale have also been making the interview rounds since their final episode aired on Nov. 5. The duo appeared on Bachelor Happy Hour, the podcast hosted by ex-Bachelorettes Becca Kufrin and Rachel Lindsay, on Nov. 6, talking about their current relationship status. One particularly touching moment: when they revealed that they've been spending time with Clare's mom, who is receiving treatment at a care facility for Alzheimer's and dementia.
"Things like that are just reconfirming everything that I have been looking for and that I wanted in a man," Clare said. "Somebody that will understand this and real-life stuff. The fun stuff aside, I always said I want a guy who will be around for the hard stuff, for the nitty gritty, for when it's not pretty, for when it's not easy, and he's just embodied that."
Dale, meanwhile, shared more thoughts for an interview on Good Morning America, where he admitted that he was just as smitten, just as quickly, as Clare was. "After we had our first group date, in my mind and in my heart, everything was already written. Everything after the fact validated that," he said. "I said from the beginning, 'There was never a time I wouldn't be there for you.' And my heart was so full. I knew exactly what I wanted to do. Never a second thought. If you see in the episode, we're so relaxed and we're so calm together, and we knew at that moment that we were exactly where we were meant to be."
Despite the high drama of their exit from the show, it really does seem like Clare and Dale are happy together, and we wish them nothing but the best!