Ariana Grande and Pete Davidson Celebrate Their Engagement at the Happiest Place on Earth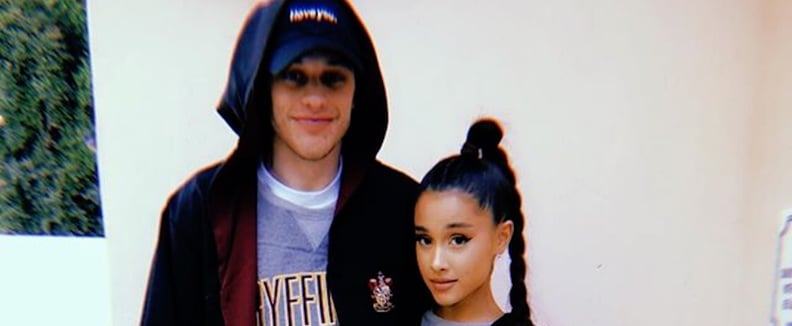 Ariana Grande and Pete Davidson are floating on cloud nine! On Monday, news broke that the couple recently got engaged, and they celebrated the only way they knew how: by going to the happiest place on Earth, of course! Ariana and Pete enjoyed a romantic date at Disneyland in Anaheim, CA, and from the looks of it, they had a blast. Not only did Ariana share a few videos of her and Pete on her Instagram Stories, but a fan also spotted the pair on Space Mountain.
"Ariana and Pete were in the front row and he got out first and then turned to her and held out his hand to help her up," a source told E! News. "A few people yelled 'Ariana' from the line and she turned and smiled at them and waved. She looked very happy. Then they all walked out and Ariana and Pete were holding hands."
Ariana started dating the Saturday Night Live star a few weeks ago, but the couple have actually known each other since 2016 when the "No Tears Left to Cry" singer performed on the show. Ariana and Pete have yet to publicly confirm their engagement, but she seemingly alluded to it when she replied to several fan tweets congratulating the couple. We can't wait to see Ariana and Pete walk down the aisle!