11 Bachelor Nation Stars Who Are Friends With Celebrities
Peter Weber's season of The Bachelor may have recently come to an end, but can we just take a moment to talk about all the people who were invested in his relationship? From regular people like you and me to Bachelor Nation to celebrities, it seemed like everyone was obsessed with the drama-filled ABC series. Yep, even stars. In fact, a lot of those celebrities happen to be friends with Bachelor Nation (ahem, Demi Lovato and Selena Gomez), so they're basically honorary members. Ahead, see all the Bachelor stars who are friends with celebrities.
Peter Weber and Victoria Justice
Peter and Victoria have actually known each other since they were kids, but fans didn't find out about their friendship until recently. In an interview with Extra in February, the former Victorious actress spoke about their friendship, saying they basically grew up together. "We've been through a lot together," she added. "I'm still getting used to the fact that Peter is the Bachelor. It's very bizarre."
Madison Prewett and Selena Gomez
Madison and Selena reportedly struck up a friendship after meeting through mutual friends at Hillsong Church. It's unclear exactly when they met, but in March, Selena proved she had Madison's back when she hosted a game night with the Bachelor alum following her split from Peter Weber.
Hannah Brown and Demi Lovato
Demi is a big fan of The Bachelor franchise, so it's no surprise that she's friends with the former Bachelorette. The two quickly became friends after Demi gushed on Instagram about how cute Hannah was during her Bachelorette season. Hannah, of course, caught wind of Demi's comment and returned the compliment and Demi even supported Hannah at one of her Dancing With the Stars tapings.
"She's so great. I'm just really thankful for her support through everything," Hannah told People. "She is always there for, 'Hey, do you just want to come over and just hang out?' . . . she needs friends just like we all do, and I need friends just like everyone does, and so it's great to have somebody who can be a guidance of this new life and then just somebody who's so loving and different."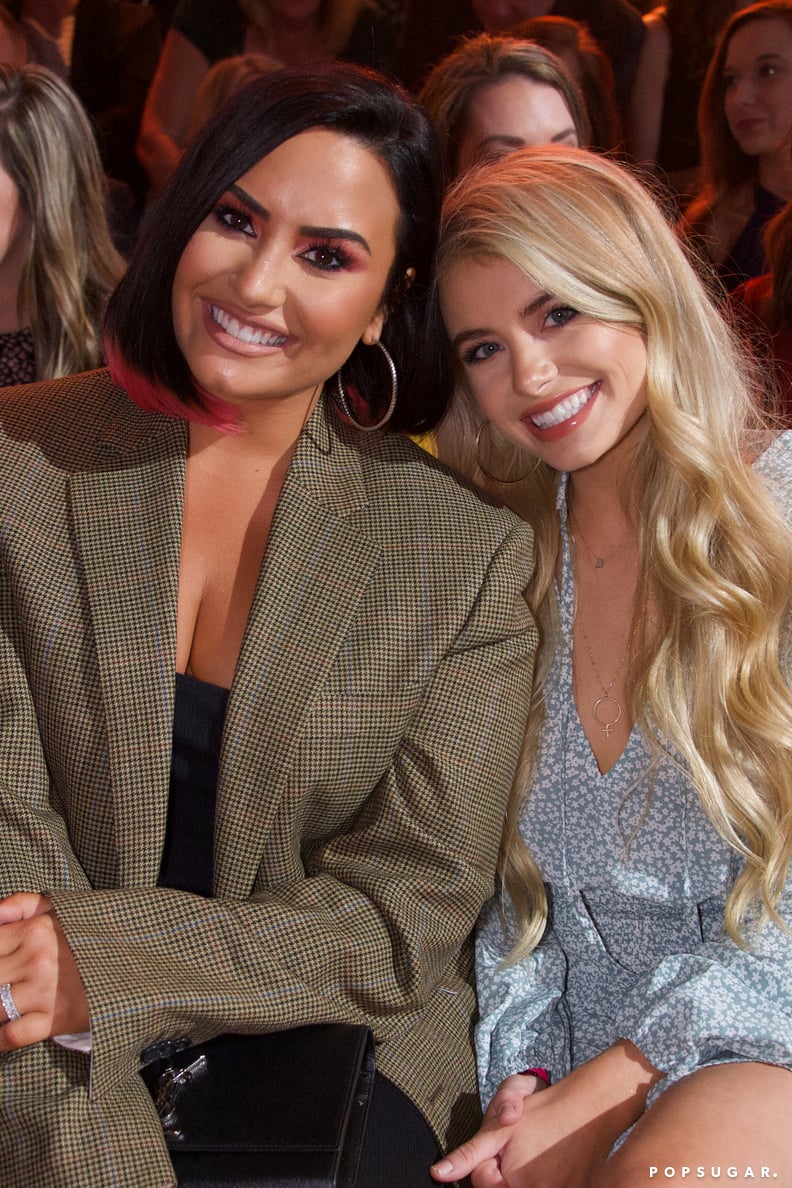 Demi Burnett and Demi Lovato
These two forged a friendship after the singer publicly expressed her support for Demi during her time on The Bachelor. After exchanging compliments and DMs on social media, the two hung out during a live taping of The Bachelorette and a taping of Hannah Brown's Dancing With the Stars.
Wells Adams and Brandi Cyrus
Kaitlyn Bristowe and Brandi Cyrus
On top of serving as a DJ on Kaitlyn's Off the Vine Live podcast tour, the ladies have become pretty close friends. Brandi often appears on Kaitlyn's podcast and they have plenty of cute moments together on social media.
Ben Flajnik and Kris Jenner
In 2013, there were rumors floating around that Ben and Kris were seeing each other romantically after they met on Kris's talk show and went wine tasting together. However, it turns out, they were just that: rumors. "Ben and I are good friends," Kris told E! News in a statement. "I think he is a great guy but we aren't dating!"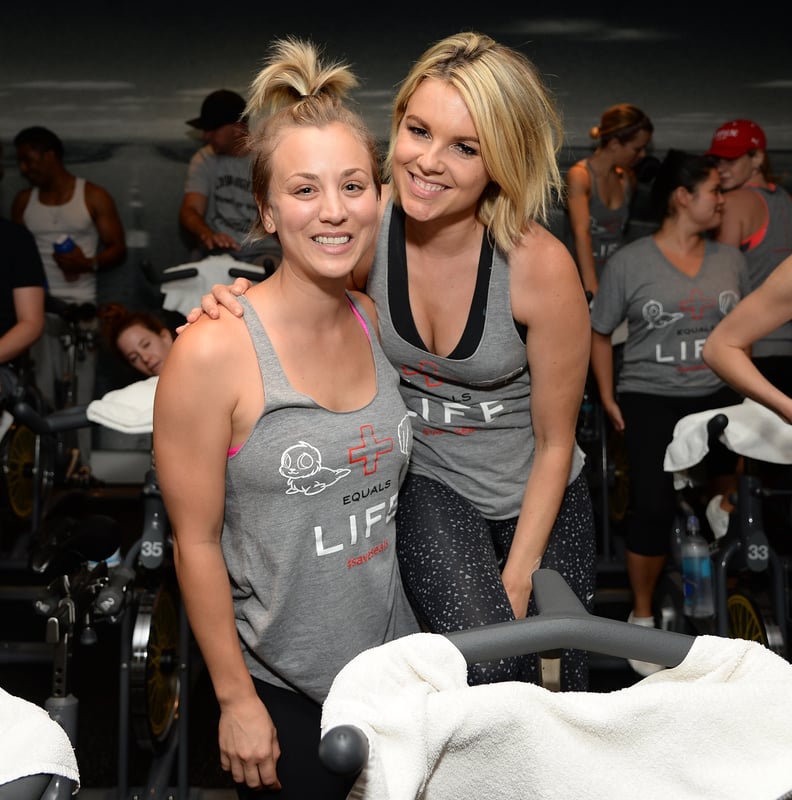 Ali Fedotowsky and Kaley Cuoco
Ali and Kaley first crossed paths in July 2013, and given that Kaley is a huge Bachelor fan, they've been friends ever since. In fact, when Kaley first began dating Karl Cook in 2017, Ali had nothing but nice things to say about him. "She's super happy, and just hearing her talk about him, I truly feel like this guy is the guy for her," she said. "You know your friend, and when they meet someone that just they jive with, you know. It's so good to see her happy. When you get out of relationships, it's not always easy, so just to see her happy now, he just seems like the right guy for her."
Colton Underwood and Gregg Sulkin
Colton met Gregg through their respective girlfriends, Cassie and Michelle Rudolph, who are sisters. When a fan asked the former Bachelor about his friendship with Gregg on Instagram back in November 2019, he said, "Honestly @greggsulkin might be one of the best humans alive. I value my friendship with him. He's very wise and has a great take on life."
Lucinda Aragon and Kate Upton
Lucinda and Kate's friendship goes way back, like even before she was on The Bachelor back. In fact, Lucinda even name-dropped her best friend in her profile for the show, writing, "I admire my best friend Kate Upton for her thick skin, my mother for her patience with me, and Steve Jobs for always believing in himself."
Nick Viall and Elijah Wood
During a February 2017 appearance on The Tonight Show Starring Jimmy Fallon, the actor spoke about his friendship with the former Bachelor, explaining that they met through a mutual friend named Kyle. "I've known Nick since before he became the Bachelor, which is the craziest thing," Elijah said. "My friend Kyle saw him at Lollapalooza and recognized him, took a photo with him, they became friends, and they started hanging out. Nick moved out to LA and they became fast friends and so he was just around. I would hang out with him and I kind of knew about his Bachelorette experiences and found it fascinating."
Nick Viall and Rachel Bilson