Are The Bachelor's Peter and Madison Still Together?
Days After Their Emotional "After the Final Rose" Reunion, Peter and Madison Have Broken Up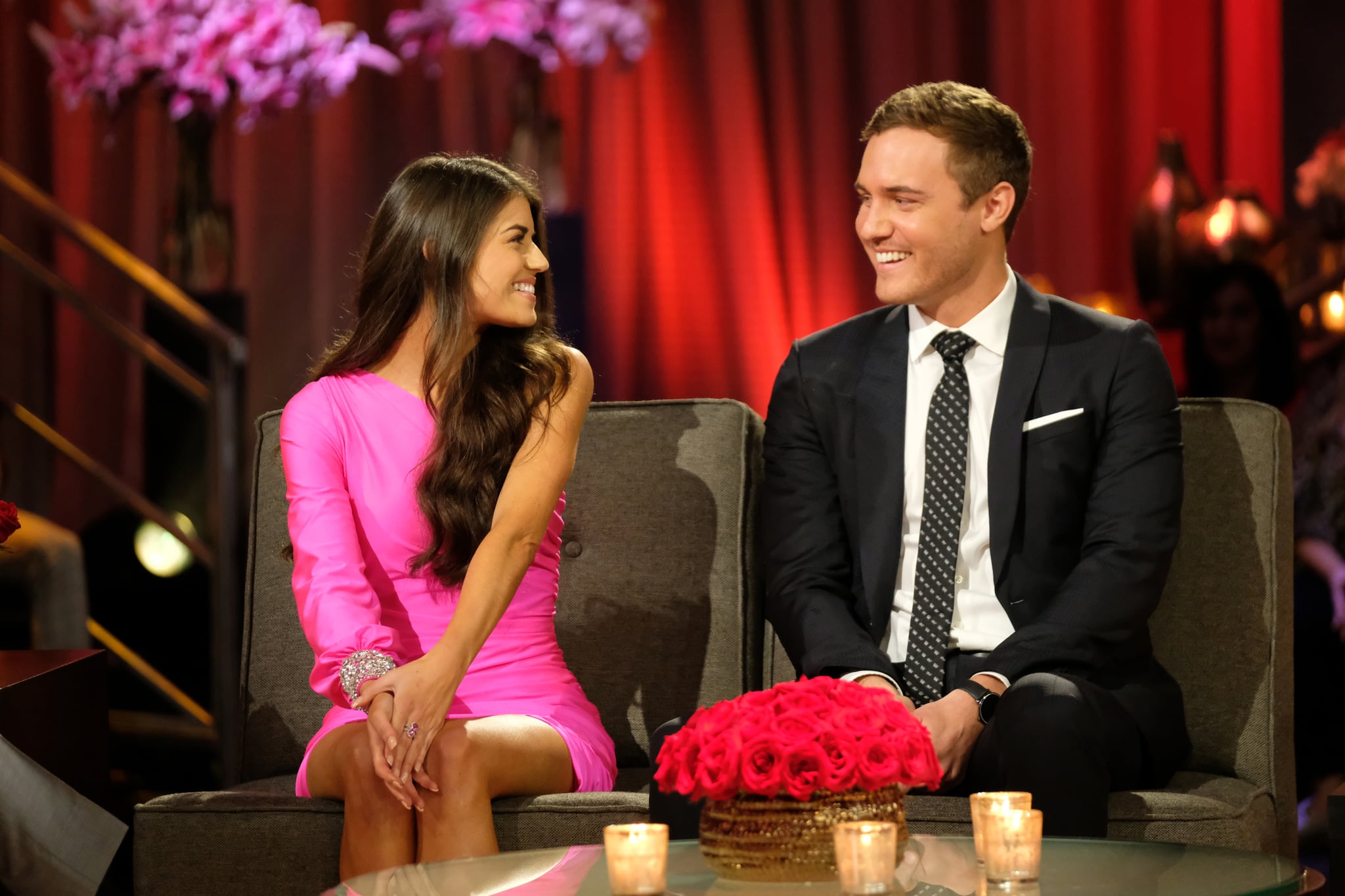 Image Source: ABC
The latest season of The Bachelor has officially ended, but the drama continues. Just a few days after agreeing to give their relationship a try during the "After the Final Rose" special, Peter Weber and Madison Prewett have broken up. They each shared the seemingly mutual decision on Instagram in posts praising the other person.
After thanking the viewers and contestants for joining him on his romantic journey, Peter spoke to Madison's "patience and unconditional love." He then added, "Madi and I have mutually decided to not pursue our relationship any further. Believe me this was not easy for either of us to be ok with, but after a lot of honest conversations, we have agreed that this is what makes most sense for the two of us. The love and respect I have for Madi will continue to endure."
"I am convinced our paths were meant to cross."
Madison shared a similar sentiment and wrote, "I have grown so much and am stronger than I was going in. I have learned the importance of acceptance, forgiveness, and grace. As Peter and I have decided to go our separate ways, I am confident that we will both move in the direction of our purpose and never forget that God has a plan in all things." She added, "I will always love and respect him. I am convinced our paths were meant to cross and we are both better because they did."
Peter's finale of The Bachelor is the latest in a string of unconventional and unexpected endings. Though the pilot proposed to Hannah Ann Sluss after Madison broke things off and decided to leave the dating competition, the engagement began to crumble once the season started airing.
Hannah Ann recently explained on the Bachelor Happy Hour podcast, "He always made sure to reassure me that I was his person, that I was the love of his life, and that he was always going to choose me . . . but as the season started to roll, things weren't adding up." Peter ultimately called off the engagement in January after realizing he still had unresolved feelings for Madison.
In his caption, Peter also praised Hannah Ann. "You set an example for women everywhere a couple nights ago," he said. "You are such a strong, confident woman and you deserve all the love in the world. I accept full responsibility for my mistakes in our relationship and wish you only the best."
One person who will be pleased by news of the breakup is Peter's mom, Barb, who was famously outspoken about her disapproval of Madison. In the season's final episodes, Barb repeatedly expressed that she would prefer for Peter to end up with Hannah Ann, and on "After the Final Rose," she seemed upset by Peter's decision to try to work things out with Madison. "Chris, he's going to have to fail to succeed. That's it. All his friends, all his family, everyone that knows him knows that it's not going to work. So we've been trying to help them," she said. "Would we want it to work? Yes."