Ben Affleck Talks About Jennifer Lopez to WSJ Magazine
Ben Affleck *Briefly* Talked About His Rekindled Romance With J Lo, and I'm Screaming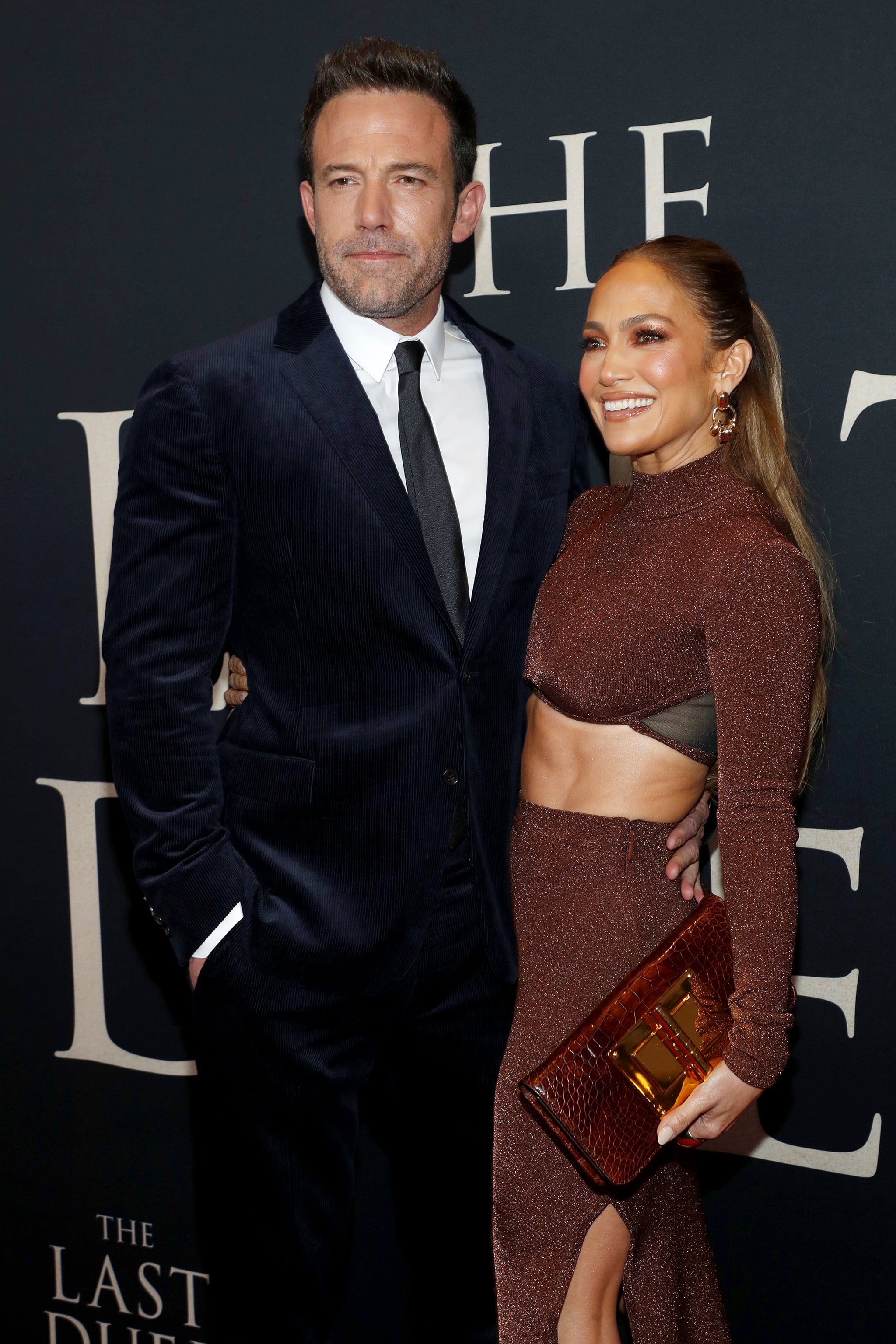 Ben Affleck and Jennifer Lopez have been pretty private when it comes to discussing their rekindled romance. Aside from their red carpet appearances and cute date nights, the couple have been quite guarded with divulging details about their relationship with the public. However, in a recent interview with WSJ magazine, the 49-year-old actor hinted that he may be open to getting married again. "The most important thing is being a good father," he said. "The second most important thing is to be a good man. And a good person. And, ostensibly, you know, a good husband. Hopefully." Yes, he said "husband."
"My life now reflects not just the person I want to be, but the person I really feel like I am."
When discussing his relationship with Jennifer, Ben said he was choosing to "exercise a little restraint" because he's learned that "it's not wise to share everything with the world." He continued, "There are some things which are private and intimate and have meaning in terms of their intimacy by dint of the fact that they are not shared with the rest of the world. I'm more comfortable just learning to find a boundary between things that I want to share and things that I don't. I know that I feel more comfortable having those healthy boundaries in my life."
Still, Ben did admit that their rekindled romance is "definitely beautiful to me." He added, "My life now reflects not just the person I want to be, but the person I really feel like I am ― which is not perfect, but somebody who tries very hard and cares very much about being honest and authentic and accountable . . . I could just say that I feel great about being very healthy. And it is a good story. It's a great story. And, you know, maybe one day I'll tell it. I'll write it all out. And then I'll light it on fire."
Ben and Jennifer first got together in 2002 after meeting on the set of their movie Gigli. However, after two years together — and an engagement — they called it quits due to the excessive media attention. Seventeen years later, the two are back on, and Ben said he's "very lucky" to have "benefitted from second chances" in both life and love.