Beyoncé and Blue Ivy Visit a Houston Church to Support Hurricane Harvey Victims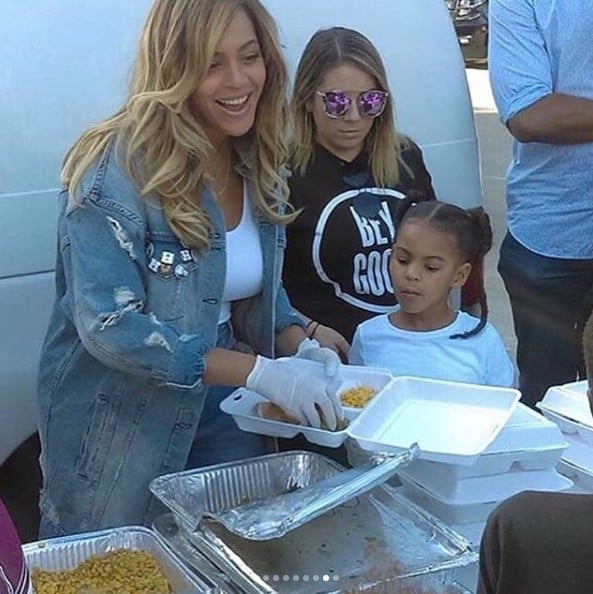 Beyoncé is doing good in her hometown of Houston in the wake of Hurricane Harvey. On Friday, the singer and her daughter Blue Ivy made a special appearance at St. Johns Church to support the victims of the recent tragedy (you can see them entering the building around the five-minute mark in the video below). Beyoncé's organization, BeyGOOD, also pitched in with a few famous volunteers. Both Beyoncé's mom, Tina Knowles Lawson, and her former Destiny's Child bandmate Michelle Williams were on hand to serve lunch to nearly 400 flood victims.
"She's starting out with a significant donation, and that donation is getting us to launch out into some areas that help us more effectively impact the communities that have been the most affected," the church's pastor, Rudy Rasmus, said about the "Formation" singer. "She has, over the years, been very generous to our cause, and we continue to work together. She has been a huge benefactor to our efforts here in Houston, TX." Beyoncé also posted a handful of moving pictures from the afternoon on Instagram, including one of her and Blue Ivy handing out food.