Bob Saget's Daughter Lara Pays Tribute to Her Late Father
Bob Saget's Daughter Lara Says Her Dad "Loved With Everything He Had" in Heartfelt Tribute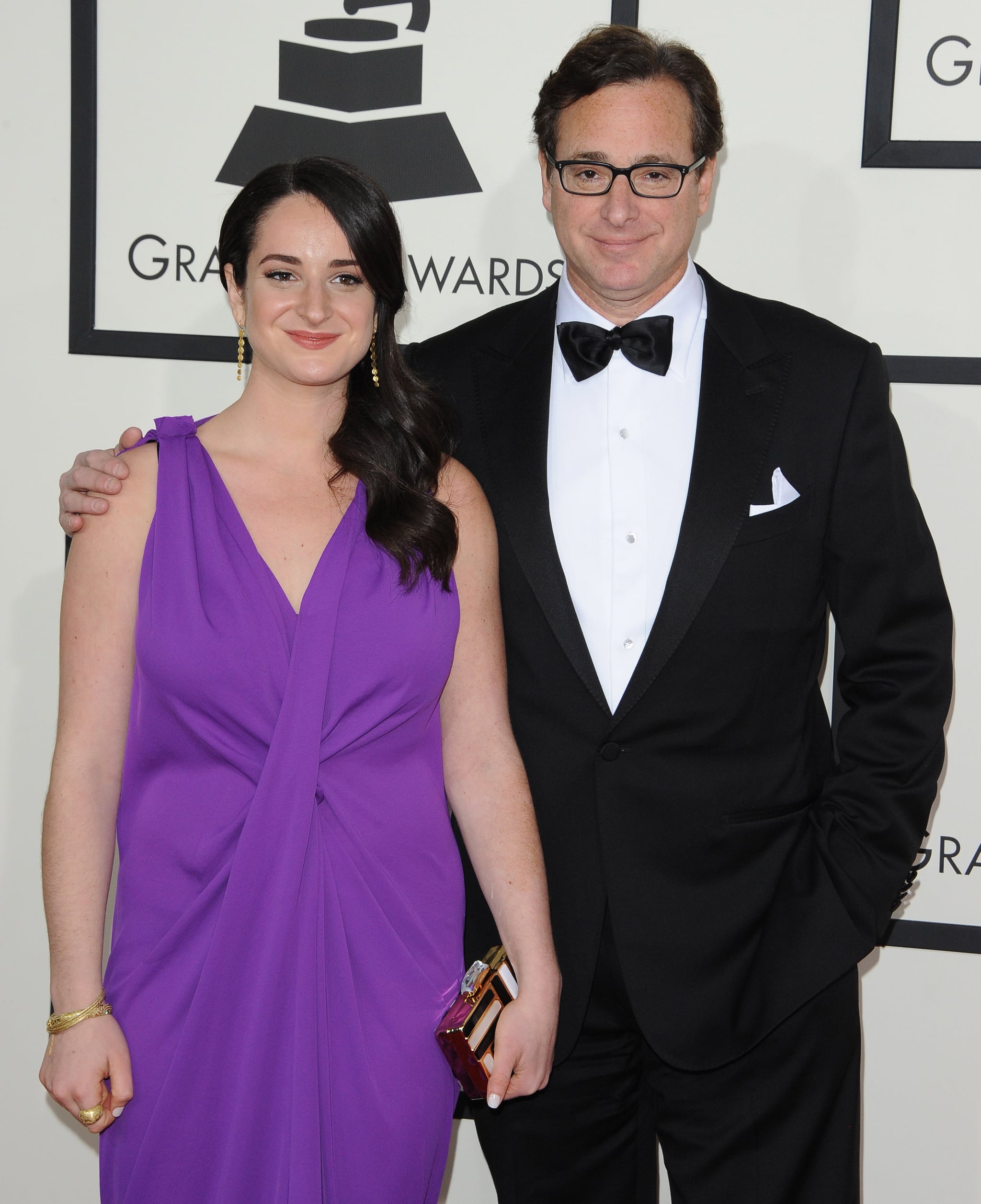 Bob Saget's daughter Lara wrote an emotional tribute about how loving her late father was. The 32-year-old art curator shared a childhood photo of her and Saget, presumably on a production set, as they touched foreheads. "To anyone afraid to love, Unconditional love is the greatest of gifts," Lara began her post. "My dad loved with everything he had. He had so many reasons to be scared to love. So many loved ones kept dropping the body. Instead of being scared, he loved more."
Lara concluded, "I am beyond grateful to receive and to give that love. Love completely and be kind. Of all the lessons he taught me, these feel the biggest." Saget died on Jan. 9 at age 65. The "Full House" star is survived by his wife, Kelly Rizzo, and daughters Lara, Aubrey, and Jennifer. His family issued a joint statement, obtained by Us Weekly on Jan. 10. "We are devastated to confirm that our beloved Bob passed away today," the statement read. "He was everything to us and we want you to know how much he loved his fans, performing live and bringing people from all walks of life together with laughter."
In a personal tribute, Rizzo similarly touched on Saget's overwhelming ability to share love. "If you knew Bob and he loved you, you knew it. There was never, ever a doubt in your mind," Rizzo said on Todayon Jan. 20. "Even at his memorial, there were a lot of people there, and every single person was pretty much like, 'Oh, I talked to Bob week.' I'm like, 'How did he have the time?'" She also recalled their final conversation. "I think I said, 'I love you dearly,' and he said, 'I love you endlessly.' And then I said, 'I can't wait to see you tomorrow.'"