Here's Everything You Need to Know About Chrissy Teigen's Bullying Controversy
By now, you've likely noticed the lack of viral Chrissy Teigen-isms on social media. Over the past couple of months, Chrissy has been caught up in a whirlwind of accusations, apologies, and more accusations, all tied to her behavior on different social platforms. Allegations first arose when she decided to leave Twitter back in March, prompting Courtney Stodden to share their experiences with the cookbook author.
Since then, Chrissy has stayed relatively quiet, only breaking her silence to apologize to those she's hurt in the past. Ahead, we've broken down the controversy, including everything from Courtney's initial statements and Chrissy's first apology to recent accusations by Project Runway's Michael Costello and Teen Mom's Farrah Abraham.
01
May 10, 2021: Courtney Stodden Says They Were Bullied by Chrissy Teigen
In an interview with The Daily Beast, Courtney discussed why they called Chrissy a hypocrite in a now-deleted Instagram post. "She wouldn't just publicly tweet about wanting me to take 'a dirt nap' but would privately DM me and tell me to kill myself," they told the outlet. "Things like, 'I can't wait for you to die.' . . . People came out of the woodwork to beat up on a kid because she was in a situation that she shouldn't have been in. There were a lot of celebrities acting like playground bullies. Some of the worst treatment I got was from women, and we're not going to get anywhere if we keep holding each other back."
"It was just so hypocritical of her," they said in the now-deleted video. "I think, for me, because I experienced so much harassment and bullying from her when I was just 16 years old, just 17 years old, just 18 years old, at a time when I needed help. Like, I was being abused. She has sent me so many different tweets. Private DMs, up till a couple years ago. It's so damaging when you have someone like Chrissy Teigen bullying children."
02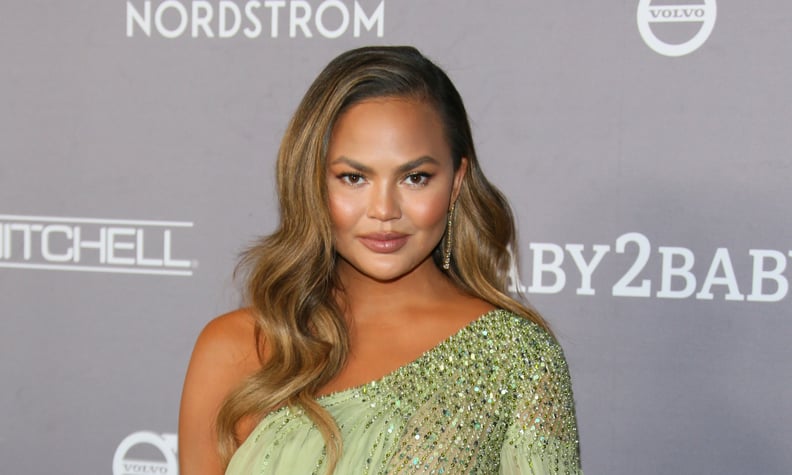 May 12, 2021: Chrissy Teigen Apologizes and Takes a Break From Social Media
After Chrissy's old tweets about Courtney resurfaced, she posted a lengthy apology to them on Twitter. "I'm mortified and sad at who I used to be. I was an insecure, attention seeking troll. I am ashamed and completely embarrassed at my behavior but that is nothing compared to how I made Courtney feel," Chrissy said. "I have tried to connect with Courtney privately but since I publicly fueled all this, I want to also publicly apologize. I'm so sorry, Courtney. I hope you can heal now knowing how deeply sorry I am."
03
May 12, 2021: Courtney Stodden Accepts Chrissy Teigen's Apology
Shortly after Chrissy's public apology, Courtney revealed on Instagram that they had not heard from her or her camp. They also revealed that despite publicly trying to make amends, Chrissy still had Courtney blocked on Twitter. "I accept her apology and forgive her," they captioned the post. "But the truth remains the same, I have never heard from her or her camp in private. In fact, she blocked me on Twitter. All of me wants to believe this is a sincere apology, but it feels like a public attempt to save her partnerships with Target and other brands who are realizing her 'wokeness' is a broken record."
Around the time of Courtney's revelations, Chrissy's cookware line was no longer available at Target. However, the brand said the line wasn't dropped because of the controversy. "We made the mutual decision in December to no longer carry the cookware line, given our continued focus on brands we develop and that can only be found at Target," Target said in a statement to Page Six.
04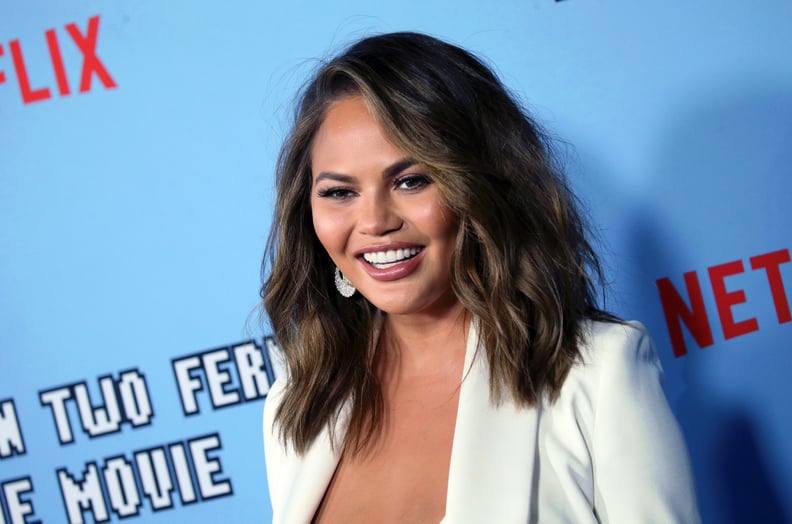 June 4, 2021: Chrissy Teigen Exits Never Have I Ever Amid the Controversy
Chrissy was originally slated to appear in a voice-over role for the upcoming second season of Netflix's Never Have I Ever. It's unclear which character's thoughts she would have been narrating, as the series features narration from guest actors for various characters. Variety reported that she had dropped out amid the bullying controversy.
05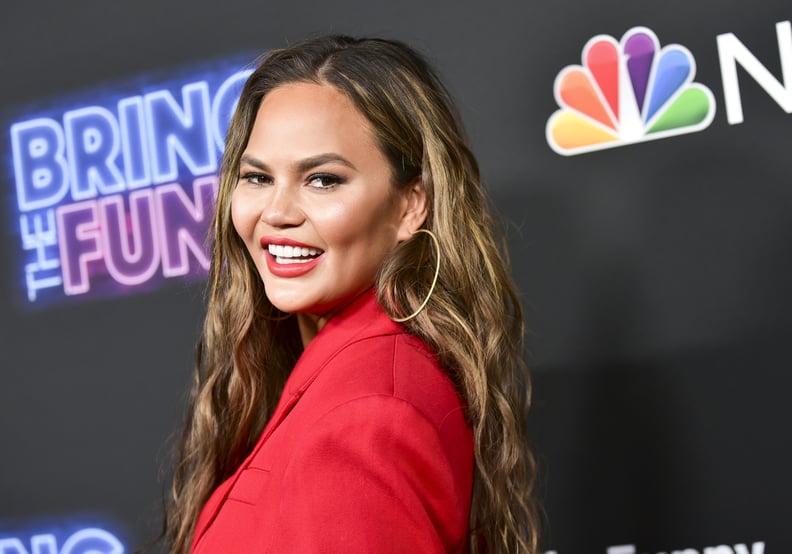 June 14, 2021: Chrissy Teigen Apologizes Again
Chrissy broke her silence on the Courtney controversy in a lengthy statement on Medium, which she subsequently shared across her social media accounts.
"I know I've been quiet, and lord knows you don't want to hear about me, but I want you to know I've been sitting in a hole of deserved global punishment, the ultimate 'sit here and think about what you've done,'" she wrote. "Not a day, not a single moment has passed where I haven't felt the crushing weight of regret for the things I've said in the past. . . . I've apologized publicly to one person, but there are others — and more than just a few — who I need to say I'm sorry to. . . . There is simply no excuse for my past horrible tweets. My targets didn't deserve them. No one does. . . . The truth is, I'm no longer the person who wrote those horrible things. I grew up, got therapy, got married, had kids, got more therapy, experienced loss and pain, got more therapy and experienced more life. AND GOT MORE THERAPY."
She finished her statement by noting: "We are all more than our worst moments.
"I won't ask for your forgiveness, only your patience and tolerance. I ask that you allow me, as I promise to allow you, to own past mistakes and be given the opportunity to seek self improvement and change."
06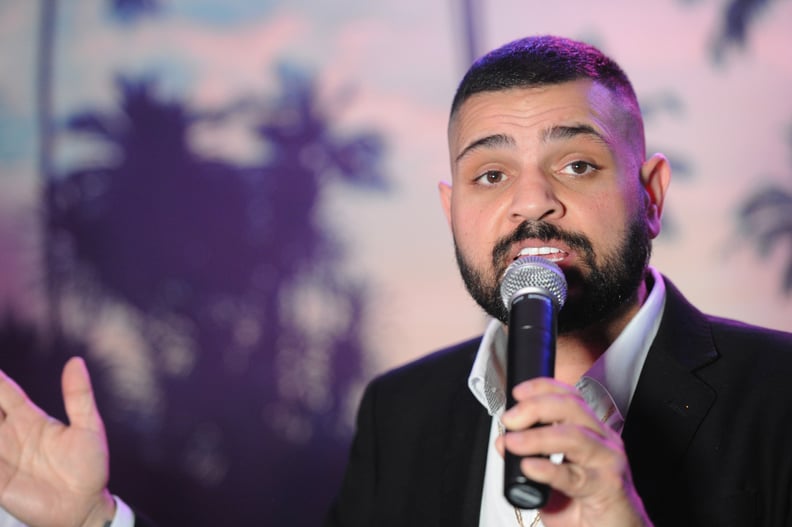 June 14, 2021: Designer Michael Costello Says He Was Bullied by Chrissy Teigen
Designer Michael Costello, who first came to fame on Project Runway, called out Chrissy for allegedly making his life "hell" over the past seven years. "She apparently formed her own opinion of me based on a photoshopped comment floating around the internet which has now been proven to be false by Instagram and since taken down," he wrote in an Instagram post. "When I reached out to Chrissy to communicate that I was a victim of cyber slander . . . she told me that my career was over and that all my doors would be shut from there on." He also shared screenshots of DMs from Chrissy. "Racist people like you deserve to suffer and die," one alleged DM read. "You might as well be dead. Your career is over, just watch."
Singer Leona Lewis then alleged that Michael had refused to dress her for a 2014 charity fashion show because of her size. She wrote in an Instagram Story: "I don't condone any kind of bully behavior and I'm sorry for what Michael Costello went through. . . . When I got to my fitting I was made to feel very awkward and uncomfortable as the dress was a sample size and he/his team clearly did not want to alter it to fit me. . . . I had to sit in the audience and was asked by press why I didn't walk in the show. I remember having to come up with excuses as I was so humiliated by it all. . . . I was left with deep insecurities after this and I've had to work hard over the years to love my body."
Michael has since denied Leona's claims. "In regards to The Heart Truth Red Dress Collection charity event she's referring to on her Instagram Stories, I was very excited to be a part of it when her representative Jordan Bass asked us to participate. His request to dress Leona was sent on January 30, 2014. At the time I was in New York preparing for fashion week and my show day was scheduled for February 7, 2014," he said in a statement. "Coincidentally, I had prepared to show a new collection of red silhouettes so I thought it would be ideal to lend her one of my never-before-seen showpieces for her charity event."
He continued, "Unfortunately, none of the red options worked out for Leona. There was no way for me to make her an alternative option as I was, and still am, based in Los Angeles." Michael said he was "blindsided by Leona's comments because the story she shared on Instagram paints a very different picture than the one she led me to believe for years." He added, "If she felt this way, I wish she could've said something to me about this privately, especially when I just spoke my truth in regards to Chrissy Teigen and others trying to blacklist me. Being blacklisted for years has led me to have to have suicide thoughts and depression. But I understand the risks I assume by coming out. I'm more of a target for smear campaigns, especially amongst those who follow and are close to Chrissy Teigen. I have always offered to make something custom and special just for Leona. I am always here for her. I have reached out to Leona on Instagram to have a conversation offline. I am waiting for her to respond."
On June 18, the situation between Chrissy and Michael took a turn. After Business Insider posted an article alleging that Michael's screenshots were fake, John Legend chimed in to share the story on Twitter. "Chrissy apologized for her public tweets, but after her apology, Mr. Costello fabricated a DM exchange between them. This exchange was made up, completely fake, never happened," John wrote. Later that day, Chrissy released a statement on Twitter defending herself against the allegedly doctored screenshots.
07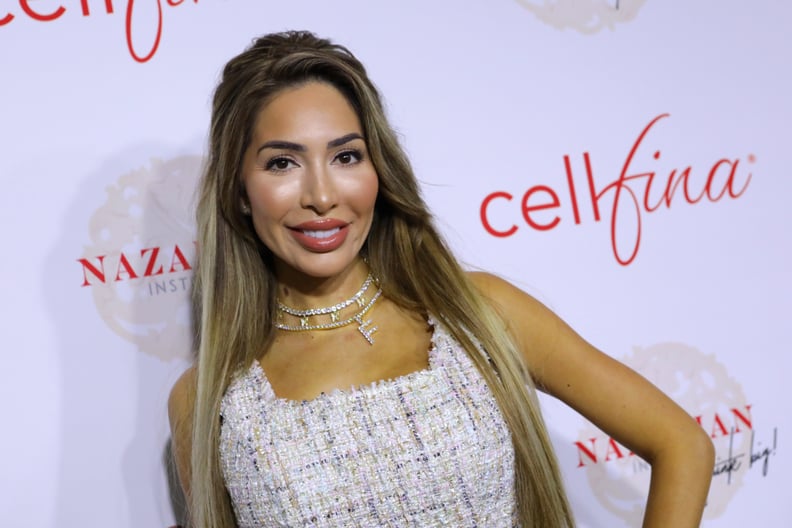 June 15, 2021: Teen Mom's Farrah Abraham Says She Deserves an Apology From Chrissy Teigen
As a response to Chrissy's Medium apology, Farrah Abraham posted her own statement to the platform. "Many owe me apologies like Chrissy Teigen types, I hope the world will catch up one day," the reality star explained.
"Chrissy's prey of vulnerable young famous women who are true survivors and warrior women today have shared if they had or not heard an apology about her actions from long ago whenever she realized it was wrong then or now."
Farrah added: "I truly have no one else taking care of my family, I realistically need time for myself who must take time psychologically from my doctors orders to be the strong woman I need to be to keep this life going I've fought so hard for." She also noted she wants Chrissy to apologize to her daughter, "who has to witness the aftermath of remarks publicly that not only affects her mom but her. This mentally affects children and their time with their mothers."
08
July 14, 2021: Chrissy Teigen Shares an Update on Instagram
Chrissy shared another statement on Instagram, giving fans an update on how she was doing. "Iiiii don't really know what to say here...just feels so weird to pretend nothing happened in this online world but feel like utter shit in real life. Going outside sucks and doesn't feel right, being at home alone with my mind makes my depressed head race," she began. "But I do know that however I'm handling this now isn't the right answer. I feel lost and need to find my place again, I need to snap out of this, I desperately wanna communicate with you guys instead of pretending everything is okay. I'm not used to any other way!!"
She continued, "Cancel club is a fascinating thing and I have learned a whollllle lot. Only a few understand it and it's impossible to know til you're in it. And it's hard to talk about it in that sense because obviously you sound whiney when you've clearly done something wrong. It just sucks. There is no winning. But there never is here anyhow. All I know is I love you guys, I miss you guys, and I just needed an honest moment with you because I'm just...tired of being sick with myself all day. I don't even know if it's good to say any of this because it's gonna get brutally picked apart but I dunno. I can't do this silent sh*t anymore! If you or someone you know has also been cancelled please let me know if there is a cancel club reunion because I could use some time off my couch! Thank u and goodbye I love u."