The Bachelorette: Clare and Dale Break Up After 5 Months
Clare Crawley Speaks Out After Dale Moss Breakup: "I Am Crushed"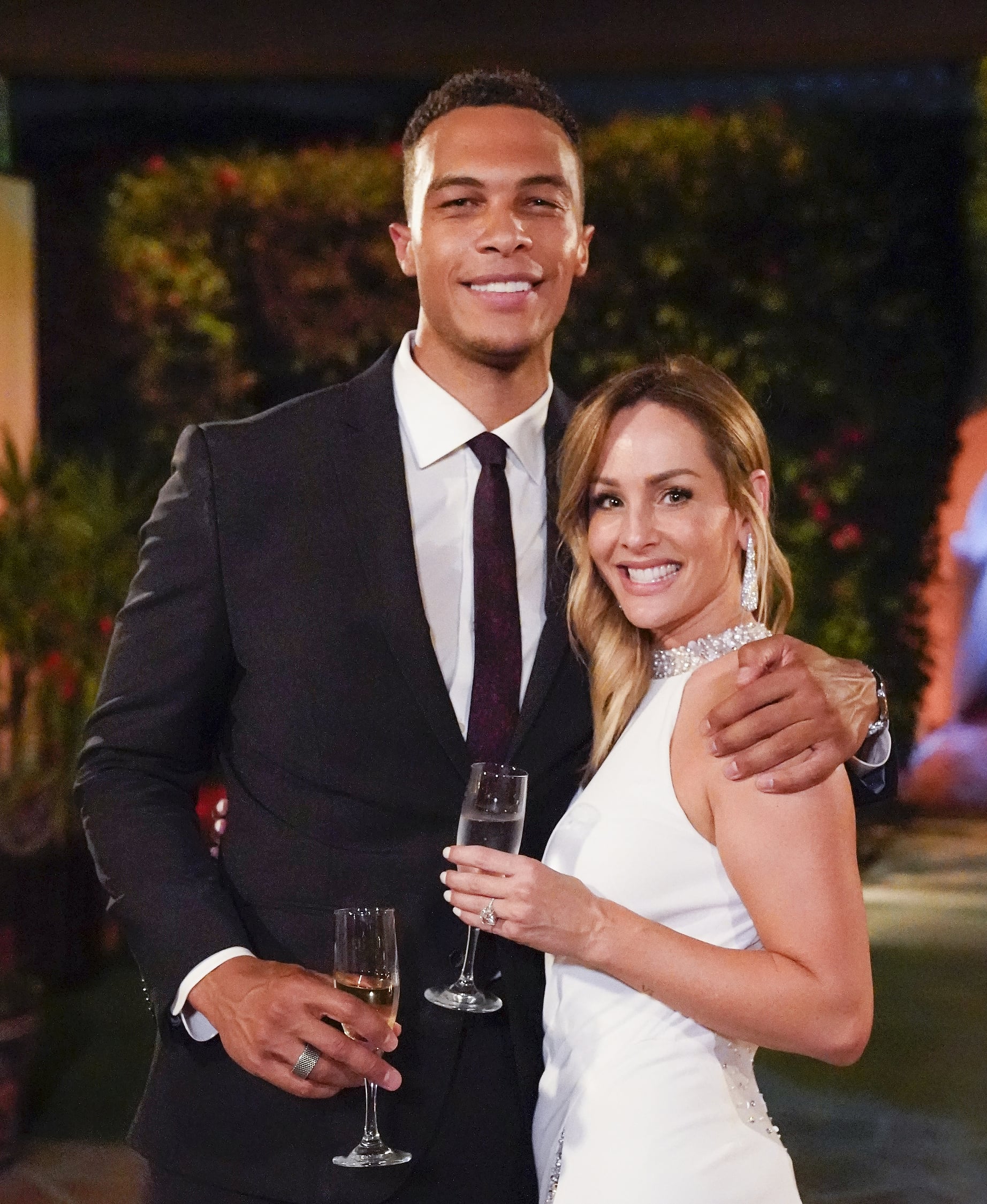 Image Source: ABC
Just a few months after Clare Crawley and Dale Moss fell into a whirlwind romance on season 16 of The Bachelorette, the couple have split up. On Jan. 19, the former football player revealed the two "have decided to go [their] separate ways." "We appreciate the love and support we've received from so many people, but this is the healthiest decision for both of us at this time. We strongly believe in leading with love and always remaining true to oneself — something our families have taught and instilled in us throughout our lives. We only hope the best things for one another," he wrote in a post shared to his Instagram.
On Jan. 21, Clare broke her silence on the split, adding that she was "crushed." "I was made aware of a 'mutual' statement at the same time you all were, so I've needed some time to really digest this," she wrote on Instagram. "Speaking for myself, my intentions with this relationship have always been very clear, so the truth is I am crushed." She added that while their "relationship was not perfect," she "was genuinely invested with all of my heart."
E! News first reported the couple were taking a break before Dale made an official statement. According to the publication, a source revealed the two had been "fighting a lot recently" about their lifestyle preferences and that it had "been very tense recently between them." The insider said, "Dale wants to be in a lively city and focus on his career, and Clare is rooted in Sacramento to help care for her mom."
Clare shocked fans of Bachelor Nation when she quit The Bachelorette only 12 days into filming after falling in love with Dale. After the dramatic departure aired on TV in November, the couple had shared they were still engaged and planning a future together.