Da Brat Announces Pregnancy
Da Brat Announces Pregnancy, Says She Didn't Think It Was "in the Cards" at 48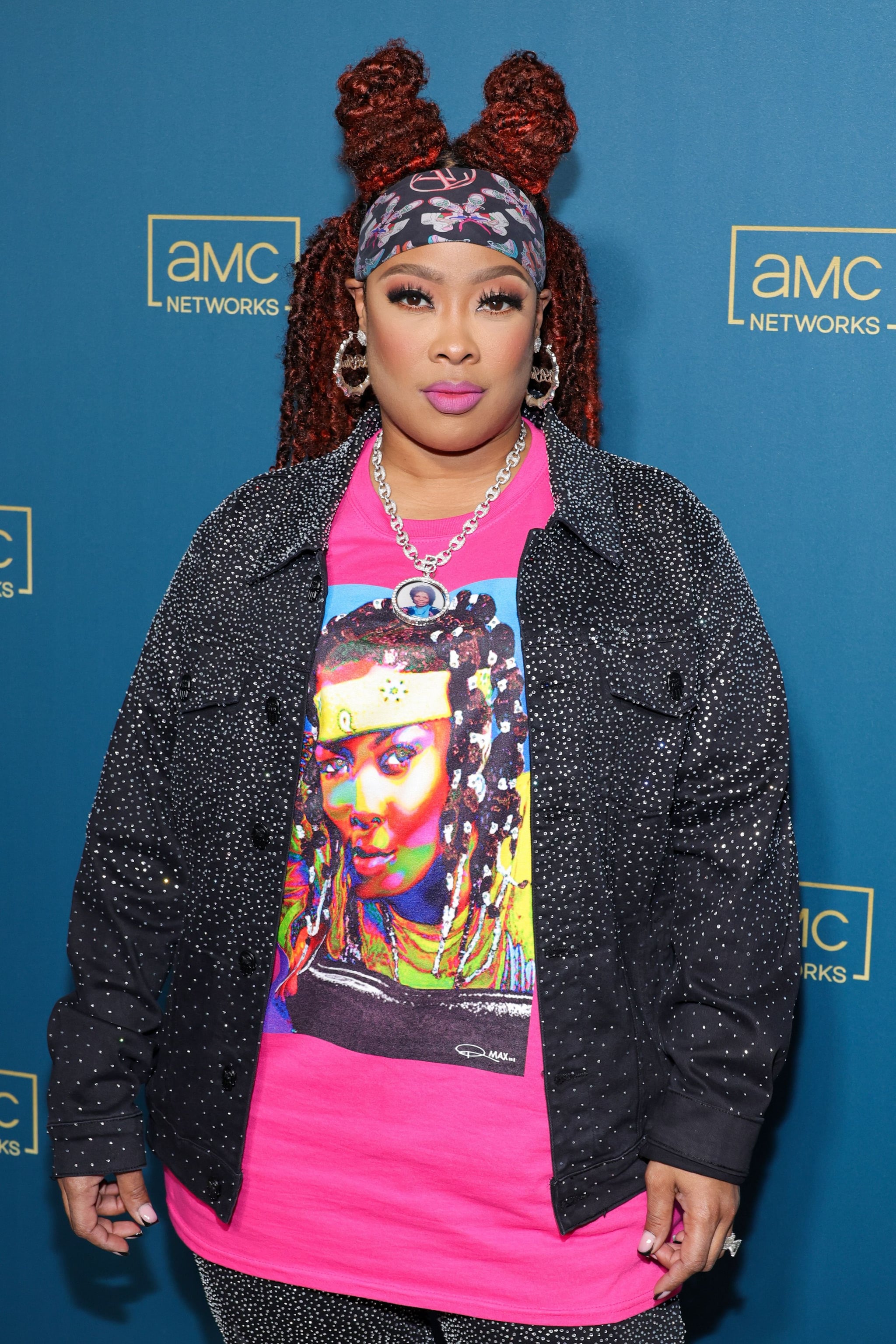 Surprise: Da Brat is having a baby! The 48-year-old famed rapper announced the news exclusively to People on Feb. 21, revealing to the outlet that she and her wife, Jesseca "Judy" Harris-Dupart, are expecting their first child together. "It's been quite a journey," said Da Brat, "there's a lot of stuff we learned about women over the age of 40."
According to People, Da Brat (real name Shawntae Harris) and Harris-Dupart started their parenthood journey right around the time they tied the knot in February 2022. "It started as a joke, we were like, 'We're extending our family!'" Harris-Dupart shared. "But then we got a huge response. It was like, 'Oh my God do we want to actually have kids, and if we do, girl, we better hurry up!'"
Da Brat noted that falling in love with her wife influenced her decision to consider having children. "I never thought I was going to have kids," she admitted. "I just thought it wasn't in the cards for me. I've had a great career, a full life. I felt like, because I didn't get pregnant earlier on, then it just wasn't going to happen for me." But being with Harris-Dupart, she "started looking at life so differently." "I was like, I want a little me with you," she said. "Something special from the both of us that we can share and raise and love unconditionally."
Da Brat's pregnancy comes after the couple both experienced health issues: the rapper underwent surgery to remove fibroids and polyps prior to her embryo transfer procedure, and Harris-Dupart suffered major complications following her egg retrieval procedure. Da Brat also experienced a heartbreaking miscarriage and said of it, "I fell in love with the idea and then it was all snatched away from me."
The pair are now 18 weeks pregnant with their child, who will join Harris-Dupart's three kids (sons Byron Jr. and Jay and daughter Deja), whom she had prior to their relationship.