Are Demi Lovato and The Bachelorette's Mike Johnson Dating?
Mike Johnson's Ideal Date With Demi Lovato Involves Sweet Treats and "Dope Ass Music"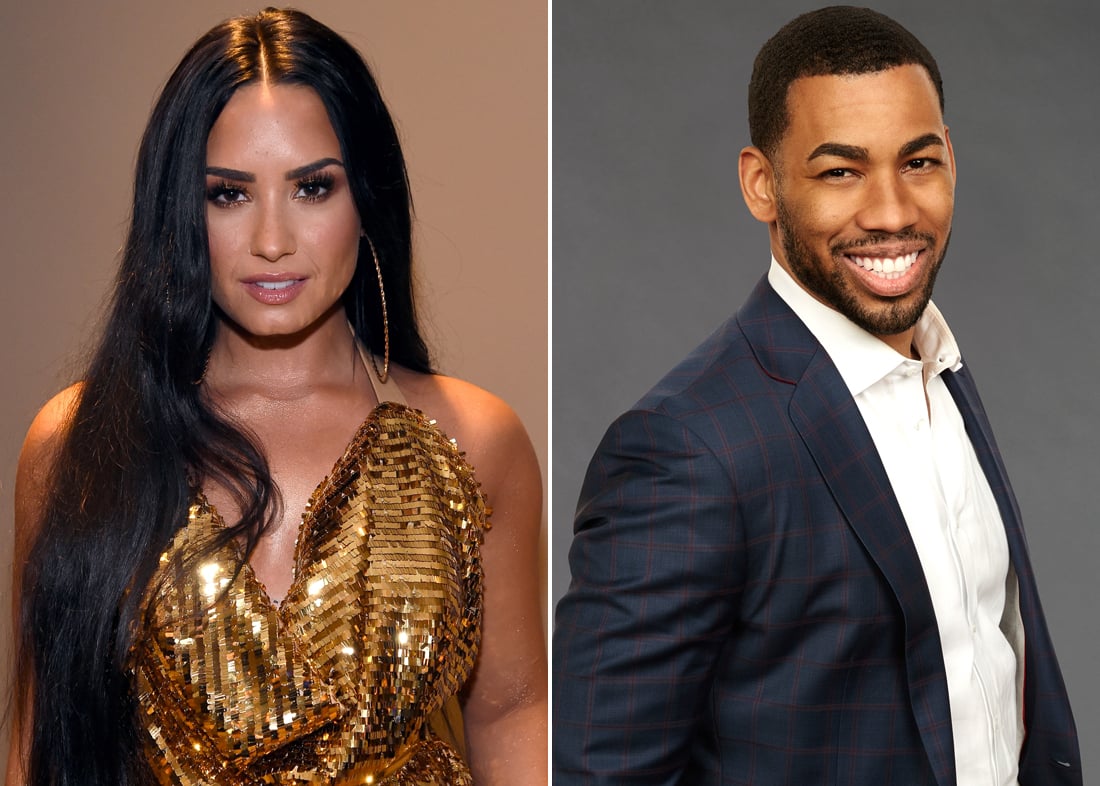 It sounds like this may be the start of a new romance for Demi Lovato and The Bachelorette's Mike Johnson. According to E! News, the 27-year-old singer and 31-year-old portfolio manager recently hung out together, and things seem to be headed in a positive direction. "They did go on a date, and it's been going well," a source told the outlet. "They seem to have a lot in common and are just enjoying getting to know each other." People also reports that they've "been talking privately for a bit and hanging out."
Details surrounding their reported rendezvous are sparse, but Mike recently told E! News what an ideal date with Demi would be like. During a game of "Chubby Bunny," the Bachelorette star answered a few burning questions from fans. When one asked him to reveal the flirtiest message he's sent to the singer, he read: "This is what we need to do, OK? We need to go on a date, I'm gonna have some brownies, I'll get you chocolate chip cookies or something. And we feed each other, while listening to some dope ass music." Too cute!
Funnily enough, it looks like Hannah Brown may have had a hand in setting up Demi with Mike. When asked whether she set the pair up on the Dancing With the Stars season 28 premiere, the Alabama native played coy, saying, "What?! Well, uh . . ." "Mike and I still have a great relationship, and Demi has been so supportive of me," Hannah added. "So, I mean, they're both great humans, and if they're into each other, then that's great."
Demi and Mike's reported get-together shouldn't come as a huge shock. In July, Demi attended The Bachelorette's live finale, where she was pretty outspoken about her feelings for Mike. After the contestant was eliminated from the competition, the "Confident" singer gave him a special shout-out on her Instagram Story. "Mike I accept your rose," she wrote. "I'M RIGHT HERE BOO MY MOM ALREADY LOVES YOU TOO."
The two continued to flirt on Instagram in early September. After Demi proudly posted an unedited bikini snap, Mike showed his support in the comments section, writing, "Look at me like that again . . . Love yaself." Demi then responded with a kissy face emoji, followed by another with its tongue sticking out. So, could Mike and Demi become an item? We'll have to wait and see if one of them hands out their rose.