Diddy Explains the Throwback He Posted With Jennifer Lopez
Diddy Finally Addresses That Throwback Photo He Posted With Jennifer Lopez . . .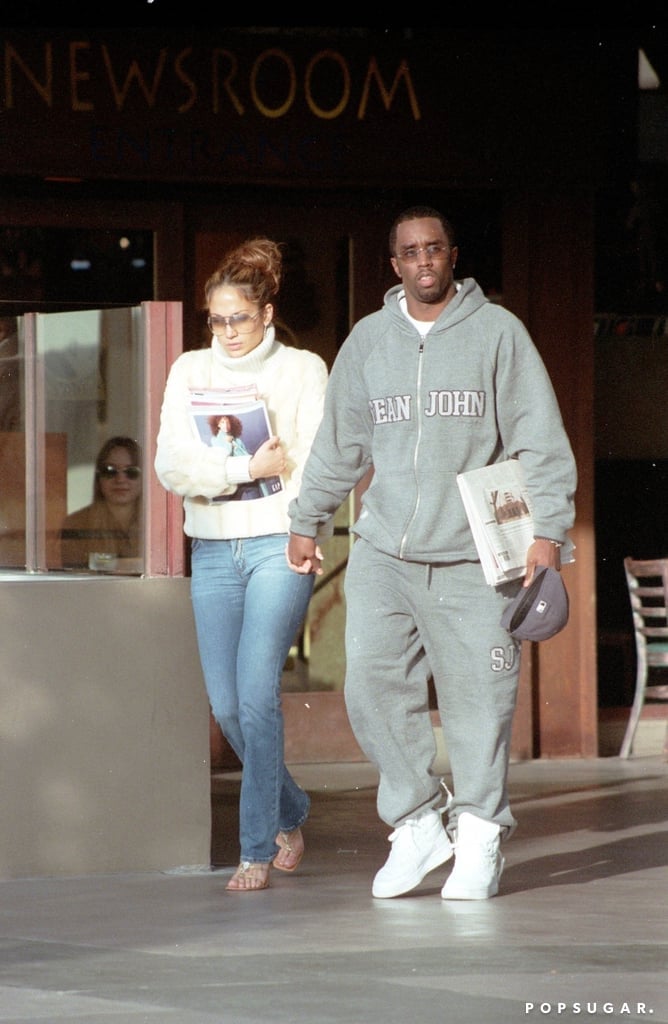 Remember that throwback photo Diddy posted of him and Jennifer Lopez back in May? Well, Diddy is finally addressing it. On May 27, the 51-year-old music mogul sent fans into a frenzy when he shared an Instagram photo from when he and J Lo dated back in 2000. In the now-deleted snap, the former couple was shown holding hands after having lunch at The Ivy in Beverly Hills. "#tbt," he casually captioned it. Of course, it didn't take very long for other celebrities to start dropping comments, including Keyshia Cole, who jokingly wrote, "Tell ha, come on home baby 😍 😂."
Given the fact that the photo was posted amid J Lo's reconcilation with ex Ben Affleck, it certainly raised some eyebrows. However, Diddy recently told Vanity Fair that the picture was simply a post from a great time in his life. "It wasn't no trolling involved, that's just my friend," he said. "And I don't have nothing to say about her relationship or her life."
Diddy and J Lo famously dated from 1999 to 2001, you know, back when he was known as Puff Daddy. During their time together, they had their fair share of ups and downs, including alleged infidelity on Diddy's part. In a 2003 interview with Vibe, J Lo revealed that her relationship with Diddy was the first time she "was with someone who wasn't faithful." "I was in this relationship with Puff where I was totally crying, crazy and going nuts, it really took my whole life in a tailspin," she said. "I never caught him but I just knew. He'd say he was going to a club for a couple of hours and then never come back that night."
Since their breakup, Diddy and J Lo have put their differences aside and managed to remain friends. Seriously, what year is it again?