12 Things J Lo and Ben Affleck Have Said About Each Other Since Their 2004 Breakup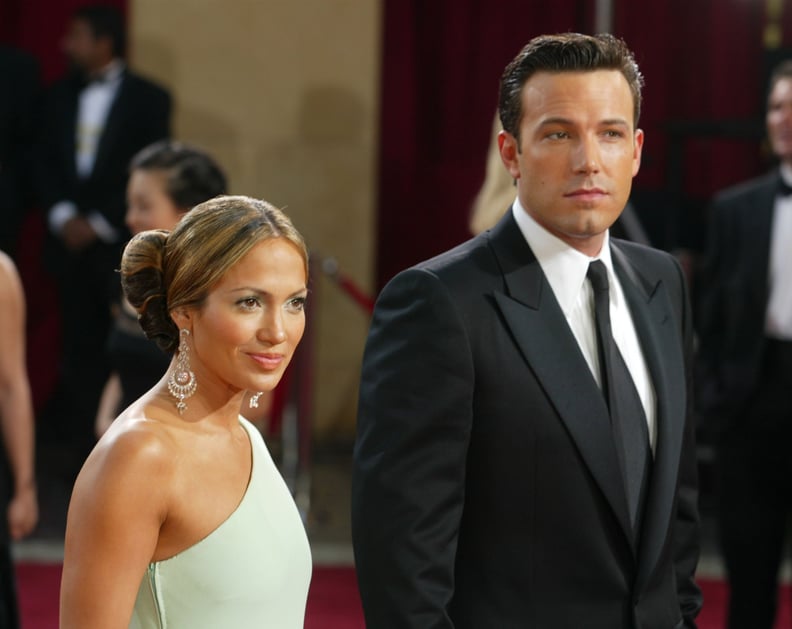 Ben Affleck on Jennifer Lopez
On their breakup: "I think Jen and I made a mistake in that we fell in love, we were excited and maybe too accessible. I don't think either of us anticipated the degree to which it would take on a world of its own."
On the intense tabloid scrutiny Jennifer endured while they were together: "You know, there's always a story of the month, and me dating Jennifer Lopez happened to be that tabloid story at the time when that business grew exponentially . . . People were so f*cking mean about her — sexist, racist. Ugly, vicious sh*t was written about her in ways that if you wrote it now, you would literally be fired for saying those things you said. Now it's like, she's lionized and respected for the work she did, where she came from, what she accomplished — as well she f*cking should be! I would say you have a better shot — coming from the Bronx — of ending up as like [Justice Sonia] Sotomayor on the Supreme Court than you do of having Jennifer Lopez's career and being who she is at 50 years old today."
On staying in touch with Jennifer: "She's the real thing. I keep in touch periodically with her and have a lot of respect for her. How awesome is it that she had her biggest hit movie at 50? That's f*cking baller."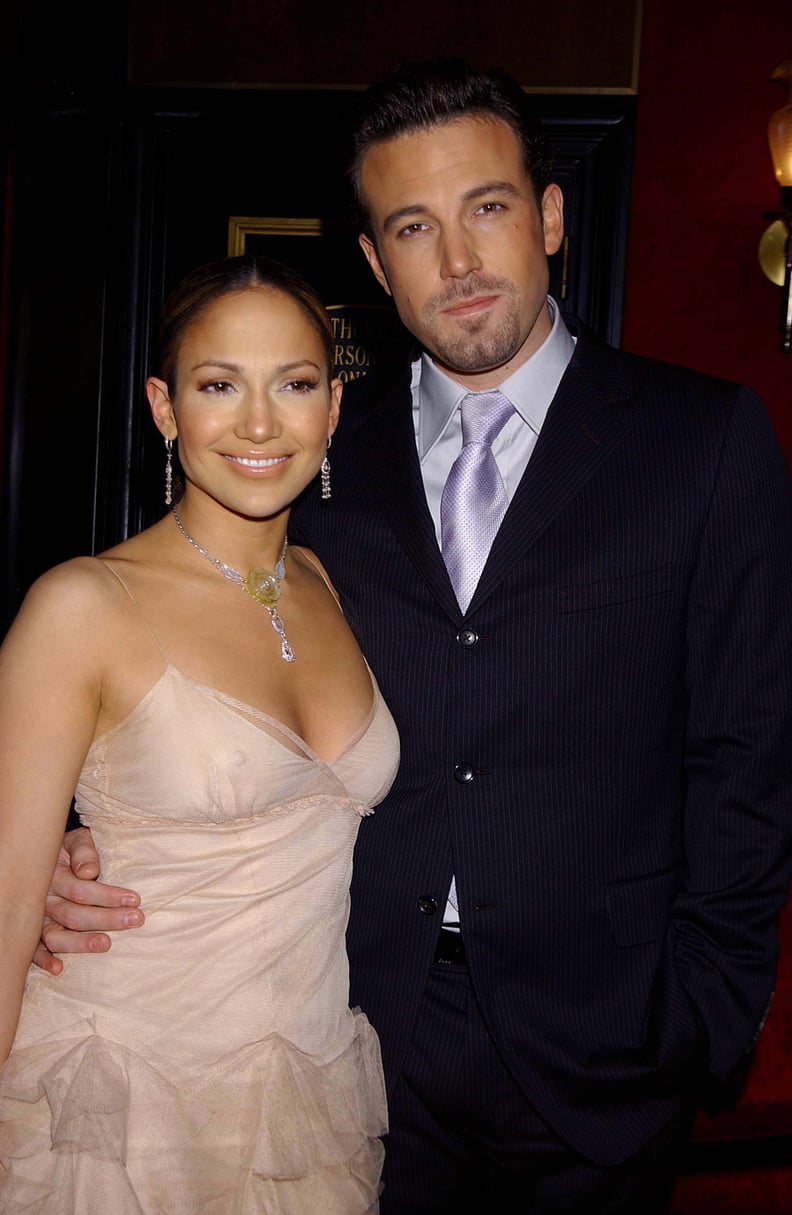 On the one thing he regrets from their relationship: "If I have a regret, it was doing the ['Jenny From the Block'] music video. But that happened years ago. I've moved on. It not only makes me look like a petulant fool, but it surely qualifies as ungentlemanly? For the record, did she hurt my career? No."
On her unparalleled work ethic: "I thought I had a good work ethic, but I was completely humbled and blown away by what she was committed to doing day in and day out, the seriousness in which she took her work, the quiet and dedicated way she went about accomplishing her goals, and then how she would go back and redouble her efforts. She remains, to this day, the hardest-working person I've come across in this business. She has great talent, but she has also worked very hard for her success, and I'm so happy for her that she seems, at long last, to be getting the credit she deserves."
On her beauty: "Where are you keeping the fountain of youth? Why do you look the same as you did in 2003 and it kind of looks like I'm in my 40s . . . at best?"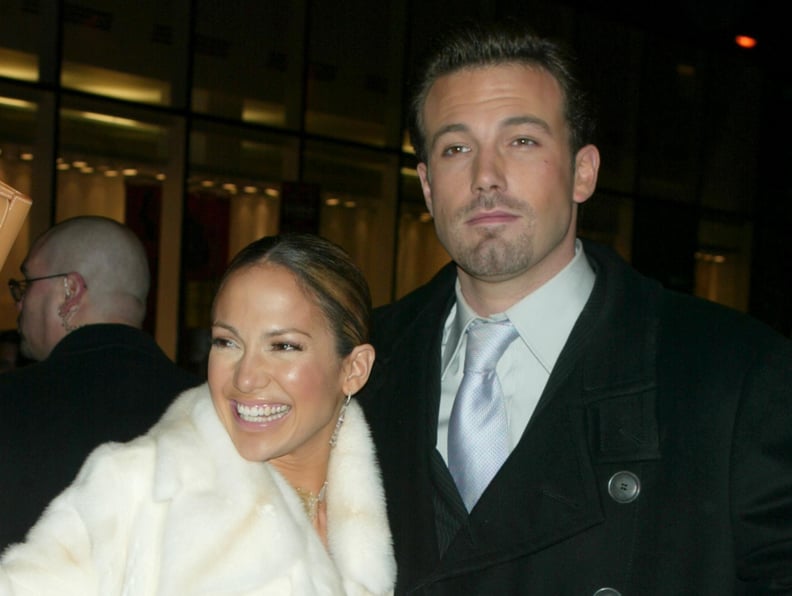 Jennifer Lopez on Ben Affleck
On their highly publicized relationship: "We didn't try to have a public relationship. We just happened to be together at the birth of the tabloids, and it was like, 'Oh my God.' It was just a lot of pressure . . . I think different time, different thing, who knows what could've happened, but there was a genuine love there."
On their split: "It felt like my heart had been torn out of my chest. And when the realization that I wasn't going to have the fairytale family I wanted really set in, well, that was when I really started to fall apart."
On how she believed Ben was the one: "I really felt like I had found somebody great and he had found somebody great and we thought we could make it work."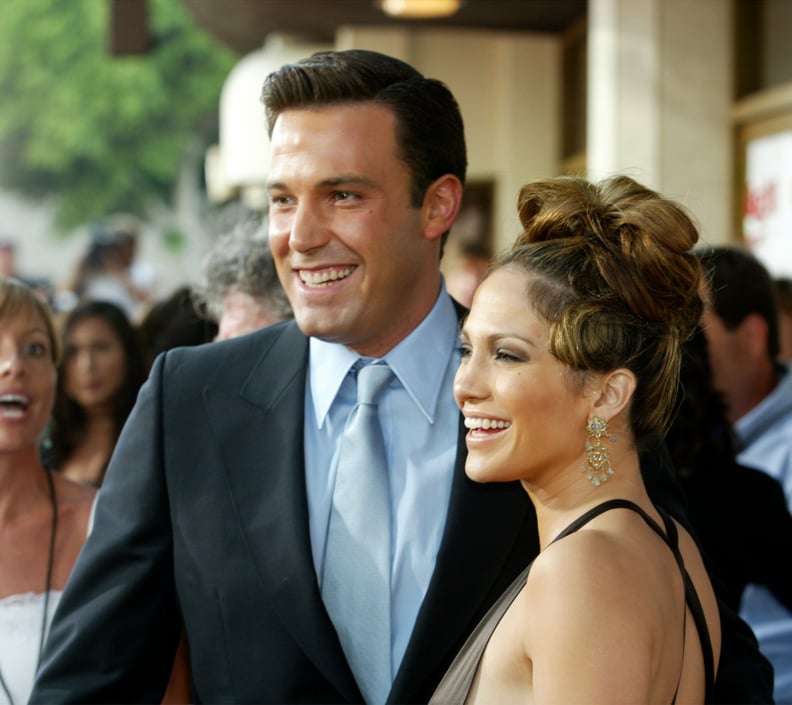 On his giant phoenix back tattoo: "It's awful! It has too many colors. His tattoos always had too many colors."
On Ben's looks: "Ben is funny! He still looks pretty good, too."
On not having any regrets about their relationship: "I would do it all over again, I think. I really would — even the relationship part. I just feel like everything is part of your story and your journey and is meant to be and helps you grow if you're willing to look at it, and I'm willing to look."